Kindred Spirits
By Joan Bruce, Specialist Librarian, Queensland Memory | 27 October 2021
Kindred Spirits: Plants and People is a companion to State Library's Entwined exhibition.
Author Shannon Brett utilises items from State Library's collection while also sharing the stories of First Nations peoples in Queensland, who proudly continue their traditions alongside their kindred spirits: plants.
Included is Delissa Walker, a Kuku Yalanji woman who continues the ancient cultural practice of weaving dilly bags with the rigid fibre of the black palm tree (Normanbya normanbyi). She was taught by her grandmother Ngadijina Wilma Walker.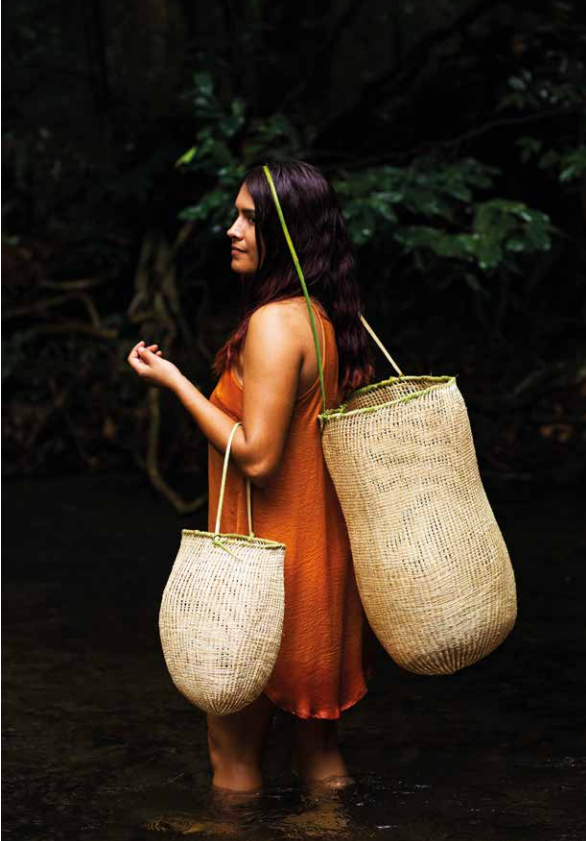 Shannon Brett, Delissa Walker and Kakan, (Black Palm Dilly Bags), 2017
"
"The baskets are very special to us. My grandmother was hidden in one when she was a baby, when the white authorities came to take the children away. Years later, when I was a child, I was also surrounded by weaving as my grandmother taught me how to collect, clean (yudill) and weave the black palm fibre from when I was 7 years of age. She is my biggest inspiration."
Delissa Walker
Rhonda Brim, featured in Kindred Spirits, displaying her baskets at the Laura Aboriginal Dance Festival, 2009.
The powerful story of the Banji or Bunya pine (Araucaria bidwillii) is told by Jinibara Elder BJ Murphy, who explains its significance to his people.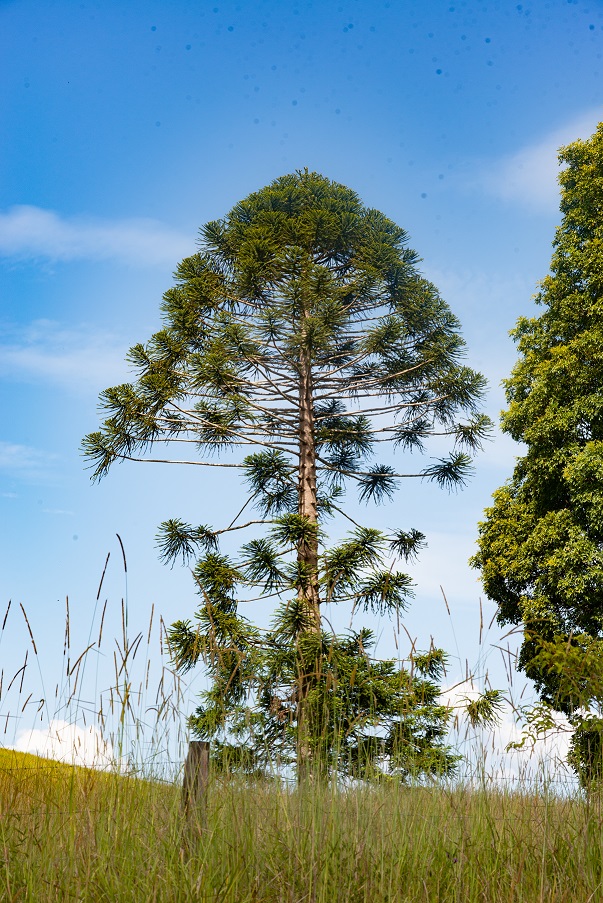 "
The Banji or bunya tree is a sacred tree to the Jinibara ('Jini' meaning lawyer cane and 'Bara' meaning group or people) and a staple food source for my ancestors. Sadly, many of these beautiful, delicious, nut-bearing trees have been cut down by logging since the early 1800s. These tall, beautiful trees come from mother earth and are sacred to the Jinibara and surrounding tribes. We would never harm a bunya, let alone cut one down. Recently, my family and I have been germinating, growing and planting bunyas to gain a deeper understanding and connection with Country. As a proud Jinibara father, I strongly feel my connection with the bunya. Understanding its cultural significance has been passed down and I hope my children will pass it onto their children and keep our connection to this beautiful country strong.
BJ Murphy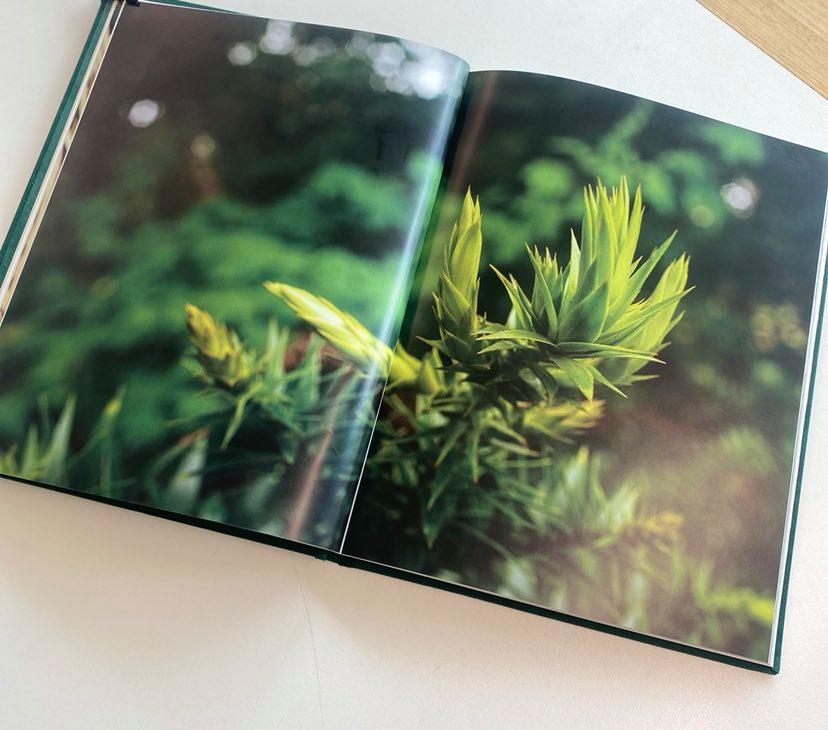 Brett also touches on the catastrophic impact European colonisation has made on the Queensland's environment.
"
By the 1920s, it was well understood by missionaries, scientists and botanists that the spread of grazing and agriculture into the interior posed the final threat to the remaining Aboriginal populations. Botanists were also aware that Aboriginal economies were collapsing with the increasing competition for the plants which formed the staples of Aboriginal diet and that cattle herds were in large part responsible for this economic disaster.
Marcia Langton, Anthropologist, 2016
Mangroves growing on the beach, North Queensland, 1984
Throughout the book, Shannon Brett reminds us that "We need to work together to allow ourselves a period of recovery and also one of ecological restoration.. to repair the severed links between people and plants."
Shannon Brettopen_in_new is a descendant of the Wakka Wakka, Butchulla and Gurang Gurang peoples of southern Queensland. They are an artist and independent curator, writer, trainer and arts manager.
Visit the Library shop to pick up your copy of Kindred Spirits: Plants and People, made possible by the generous support of Dr Cathryn Mittelheuser AM.
Entwined: plants and people is open daily 10am -5pm until November 14th, 2021.
Other blogs relating to Entwined: plants and people
Comments
Your email address will not be published.
We welcome relevant, respectful comments.