/

Caring for our collections
Caring for our collections
State Library cares for our physical and digital collections to ensure our rich and extensive collections are available for people to access now and in the future.
Conservation treatment
Conservation treatments are carried out to maximise the longevity of State Library's diverse and extensive collections. Collection material is assessed and prioritised for in-depth treatment or for quick, stabilising repairs that allow items to continue to be used without further damage.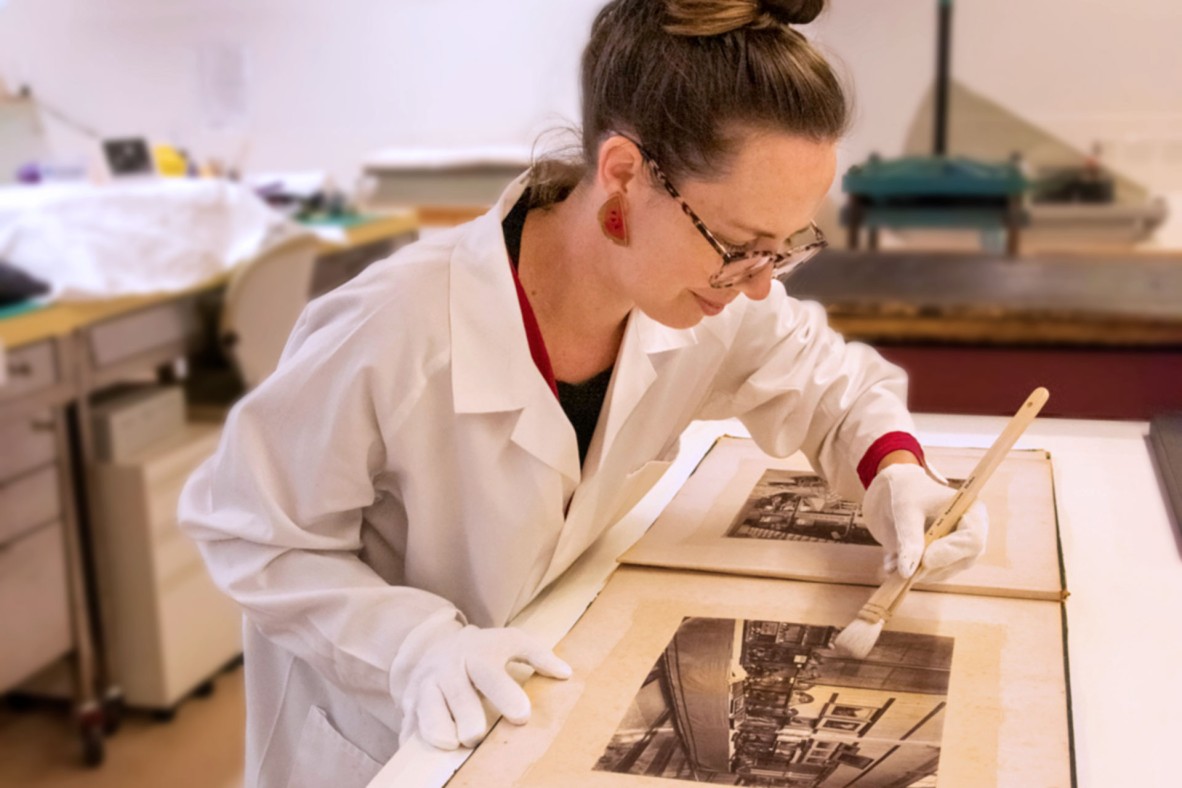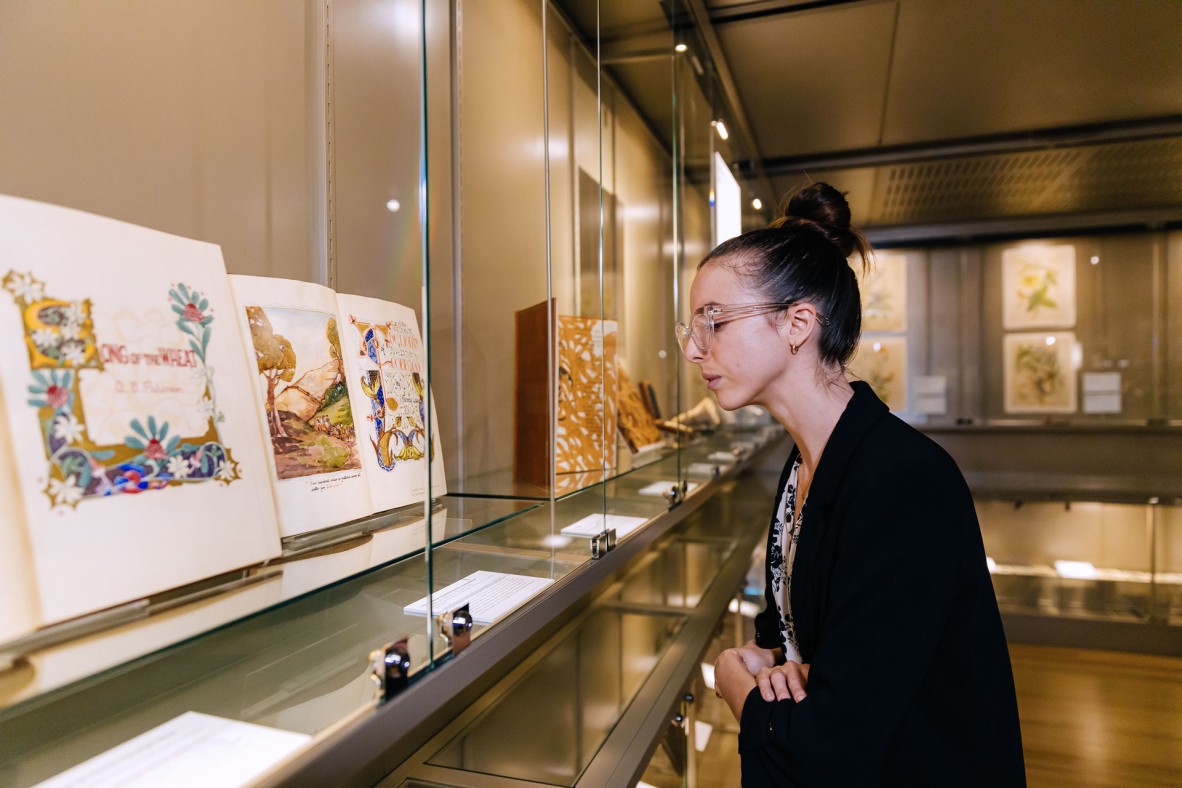 Exhibitions and loans
The conservation team also care for collection items on loan to State Library for use in exhibitions. The aim is to borrow, display and return artwork in the condition in which it was lent. The conservation team work across all media types and use preventive conservation techniques devising non-permanent and non-invasive display methods.
Digitisation
Digitising is another way of caring for State Library's collections as it provides access without the need for handling the original item which is often fragile.
Instead of having to go to the library to look at a printed photographic collection or an old manuscript, the public can view digitised copies in the catalogue and duplicates can be ordered and purchased.
State Library also digitises music scores, artists' books, manuscripts and other documents that are not under copyright.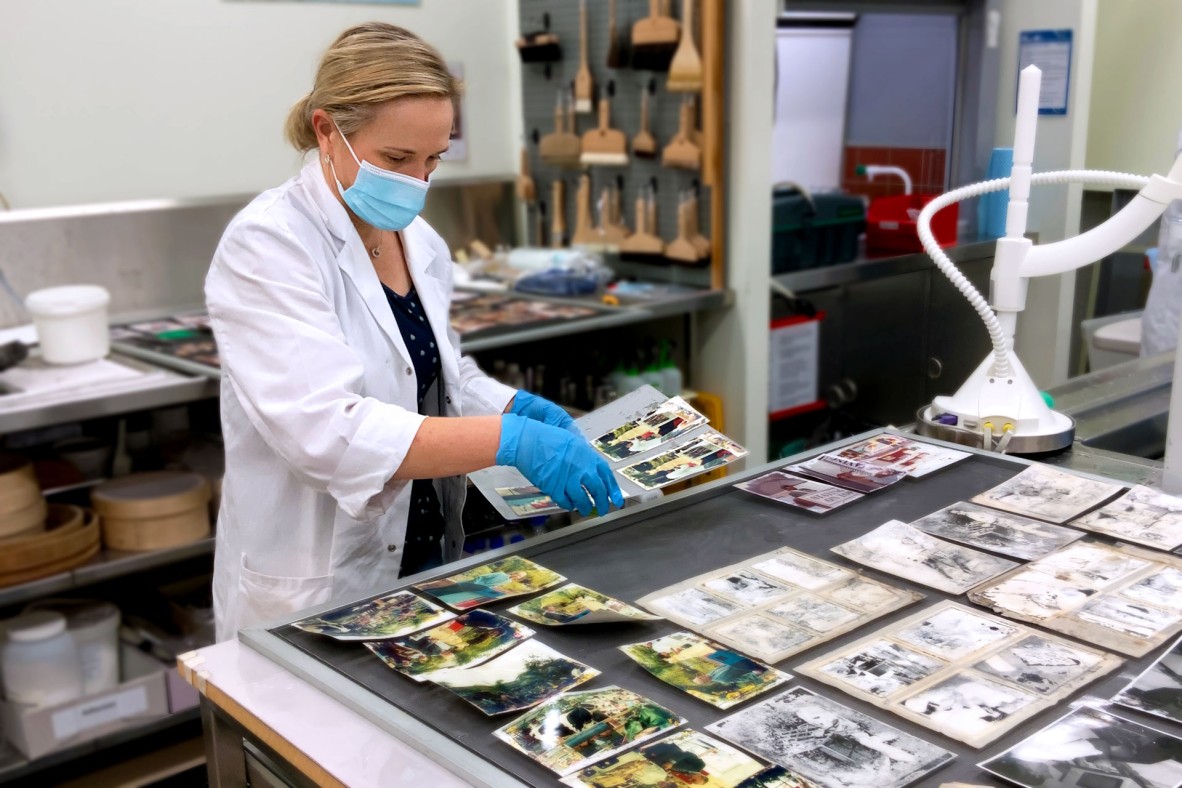 Disaster planning
State Library has the major responsibility of collecting, arranging, preserving and making accessible Queensland's unique documentary heritage.
One of the key strategies for the preservation of this material is contained in our Counter Disaster Plan. It has an emphasis on preventing damage from catastrophe while ensuring comprehensive preparedness should disaster strike and risk mitigations are unsuccessful.
Collection preservation at State Library
Caring for your collections
Caring for your collections is easy when you know how. These short videos will help you learn how to preserve your collections for future generations to enjoy.
From the blog