Family history online at State Library of Queensland
By Kirsten Perris, Library Technician, Information Services | 25 August 2020
State Library of Queensland has a wide range of family history resources covering state, national and international locations. They range from birth, death and marriage records, to immigration and shipping records, to newspapers and government publications, and much more. We also have a wonderful collection of original materials like personal papers, photographs and diaries.
While a lot of this material is here in Brisbane in our physical collection, we also have several online resources for those unable to come visit.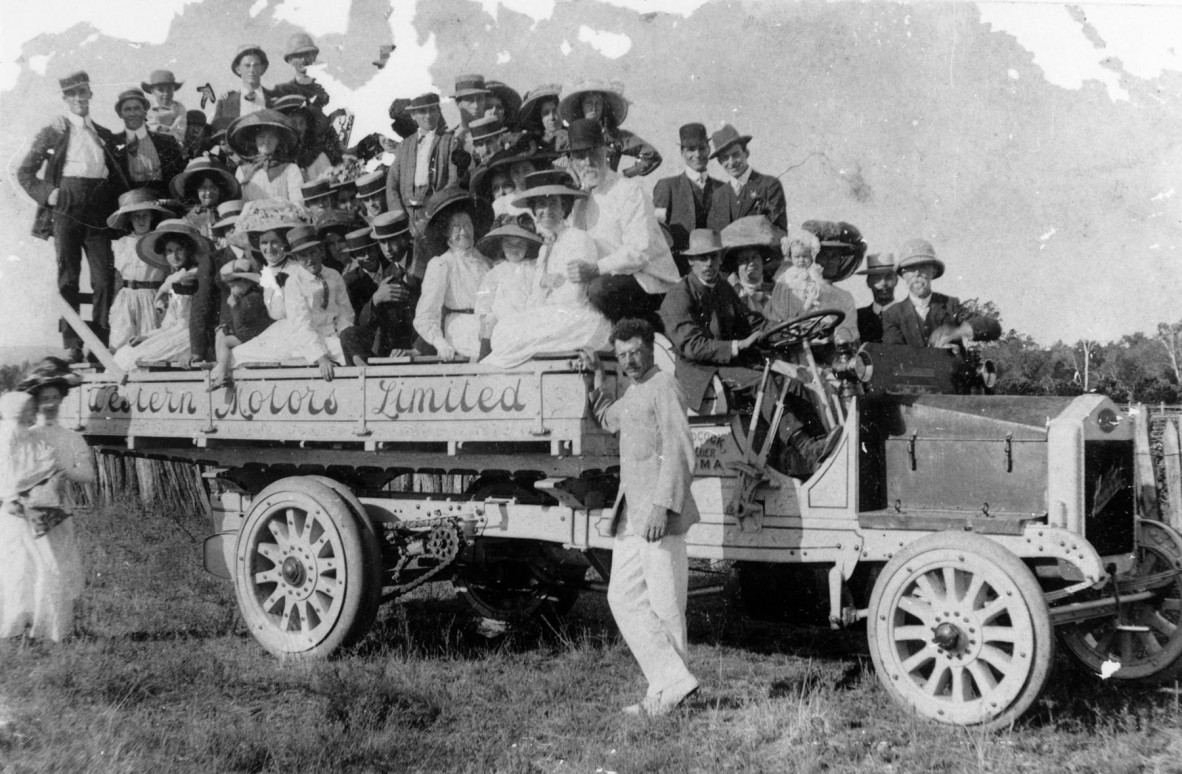 Truck load of happy people at a social gathering, Roma, ca. 1910
John Oxley Library, State Library of Queensland, Negative No. 188396.
What family history resources are available online?
Through our Family History Month page you can access all of the following in one place:
Our family history research guides cover many of the major family history topics. They are helpful starter sheets created to assist you in finding your way around our collections and find out what's available elsewhere. Our research guides are divided into four subject areas: Life events; Travel and migration; Work and occupations; and Directories and social history.
Useful websites for family historians is a collection of quality relevant websites selected by our library staff especially for family and local historians. It includes sites from across Australia and overseas covering a wide range of family history areas. They are organised geographically, and then alphabetically. Use the internal links in descriptions to link directly to indexes and hot spots
Family history eresources page brings together unique indexes to State Library collections, and family history databases in one easy to visit place.
Our unique family history indexes have been created from State Library collection items such as Queensland Parliamentary Papers and Colonial Secretary's correspondence. You can find railway employees, people from all walks of life who might have been called to appear at a government committee, early Queensland settlers, convict or free; soldier portraits for the Boer War and World War I, mining accidents, and more. There is also the Tindale and Margaret Lawrie genealogy indexes for those searching for their Aboriginal or Torres Strait Islander heritage.
The family history indexes can be accessed online through our family history eresources page, or can be searched through One Search via SLQ Family History Indexes. If you find an ancestor, ask us and we can send you the information.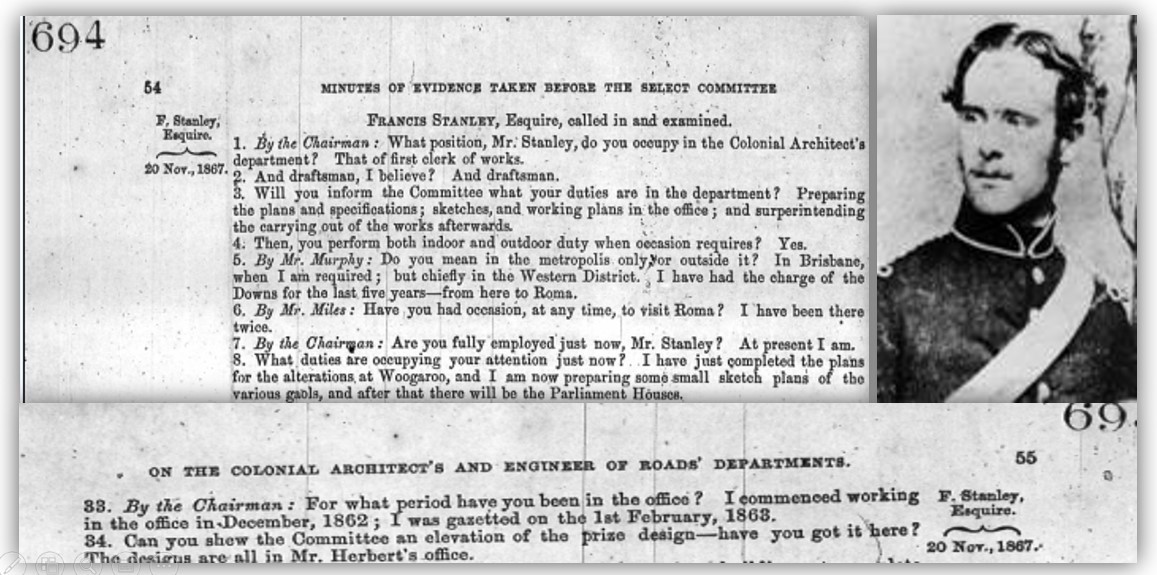 Excerpt from Queensland Votes and Proceedings, 1867, vol.2, pp.694-695.
Parliamentary Library, Brisbane, 1950; John Oxley Library, State Library of Queensland, Negative number: 40989.
State Library is a fabulous place for family history research, whether you're coming into the library to use our collections or accessing our resources online from home. Take the time to explore what we have to offer. So, visit us online, ask us a question or come in and see us. We are here to help.
National Family History Month webinar
"Land! Lots of Land" free webinar - Monday 31 August 2020 10am-12pm.
Hear speakers from Museum of Lands, Mapping and Surveying; Queensland State Archives, Brisbane City Council Archives and State Library, describe the land records held by their organisations and how to make the most of these resources. Book now for this FREE event!
Comments
Your email address will not be published.
We welcome relevant, respectful comments.