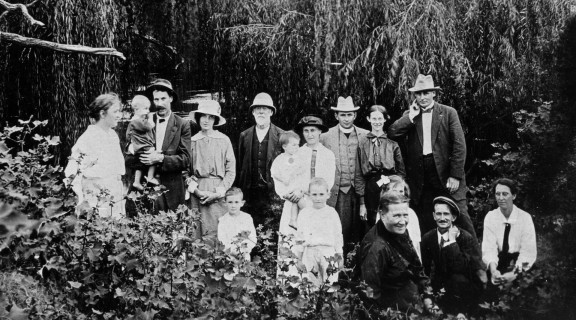 August is National Family History Month Australasia and State Library of Queensland joins various libraries, archives, genealogy societies and other organisations in celebrating this event. It's a great time to start exploring your family tree or follow new leads.
Collections on display
Visit us during August and enjoy our collection display in the level 3 reading room.
The display includes essential resources for family history research, with notes about each items' usefulness.
You can also sit back and enjoy a lovely digitial display of images from our collection.

Ask our librarians and library technicians at the level 3 information desk for guidance witrh your family history research.
The German pioneers who arrived in the Susanne Goddefroy in 1864, Brisbane Courier, 31 Jan 1914, pg12
Cribb and Foote family photograph