Dr Barbara Piscitelli AM Children's Art Archive 1990-2020: Treasure collection of the John Oxley Library
By Stella Read, State Library of Queensland | 15 November 2021
Children aren't happy being home alone / Artwork by Sarah Guttie, aged 6, from The Murri School, Acacia Ridge, Queensland Australia. Created as part of the project 'Children have rights.'
In the 1990s, Barbara Piscitelli began using art to talk to children about their lives, their personal world, their rights and understanding of the future. During this time, she systematically worked with colleagues in Queensland, Hubei (China) and Vietnam carrying out art-based child-centred projects in kindergartens, primary schools, and various art centres. Children of many ages were encouraged to use art and stories to explore identity, family, community, play, human rights and the future.
Exhibitions of these works were held across Australia, China, Vietnam, Canada and the United States of America, enabling thousands of people to view children's art work and ideas shared in public places.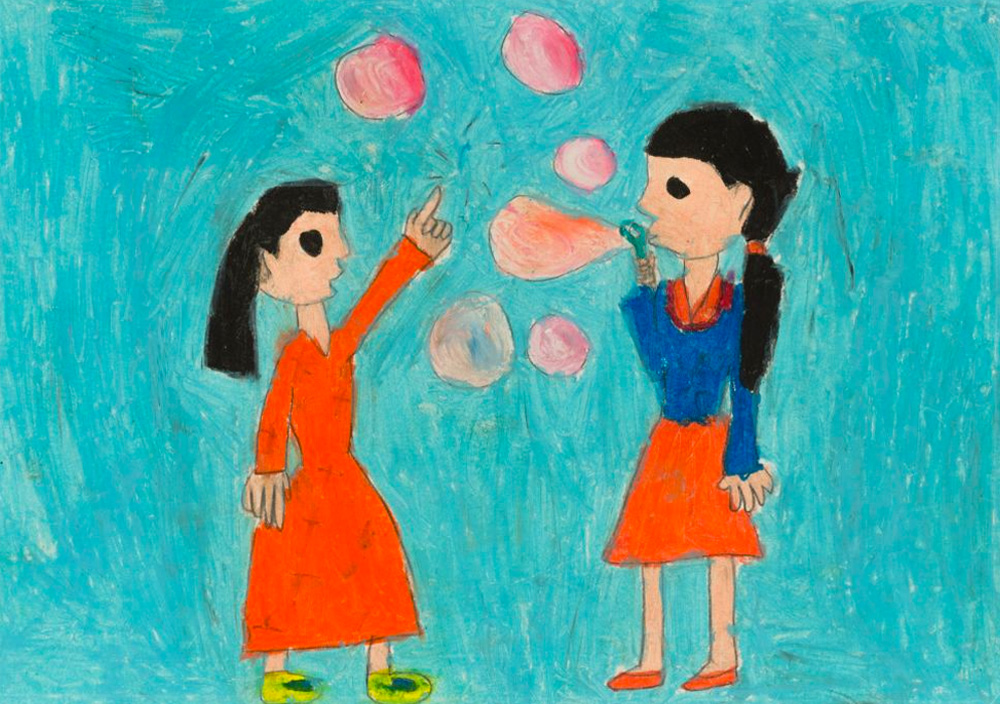 These are my friends blowing bubbles by Hai Di / Artwork by Hai Di, aged 7, from Children's Cultural House, Ho Chi Minh City Vietnam. Created as part of the project 'Play: young children's views.'
Barbara is a renowned advocate for children's cultural citizenship. Her work in this area is influential, increasing visibility of children and families within the cultural sector in Queensland and Australia, and informing early childhood visual arts education and children's learning in museums.
The collection was donated to the State Library of Queensland in 2005. From 2005 – 2020, and in collaboration with State Library, Barbara continued to gather contemporary works by children in four projects: Children's Picture Diaries (2005-2010); international exchanges with Hubei (China) (2016 & 2020); and a local project focusing on children's rights (2013).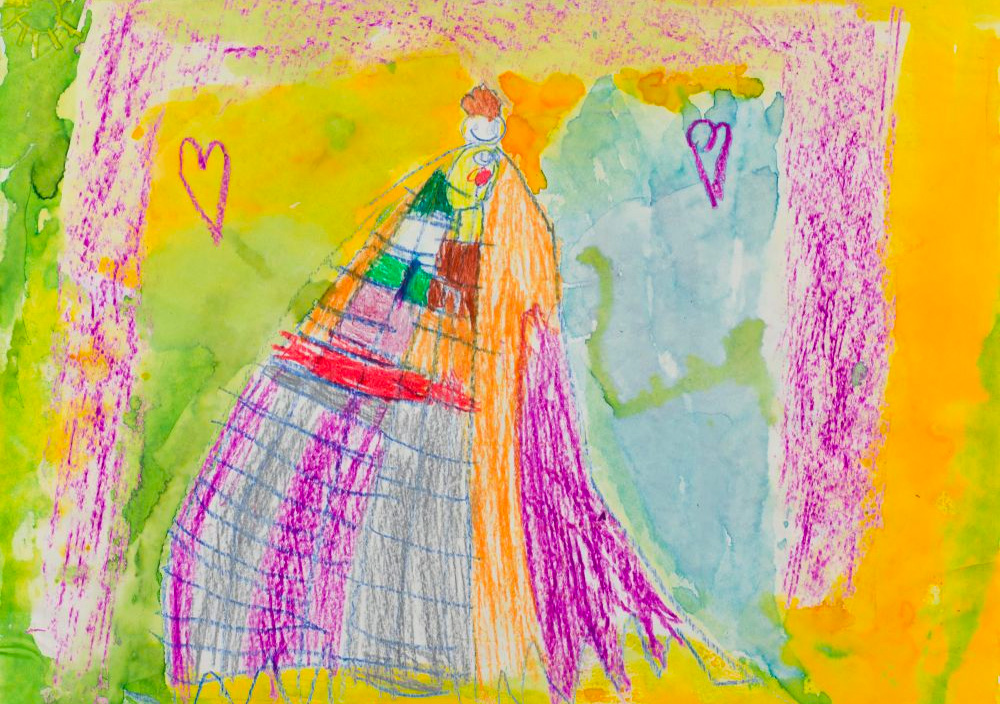 Mother and child by Jessica Charlton / Artwork by Jessica Charlton, aged 5, Chapel Hill Community Preschool and Kindergarten, Chapel Hill, Queensland. Created as part of the project, 'Together under one sun'
Comments
Your email address will not be published.
We welcome relevant, respectful comments.