William CHRISTIE #Q19606
By Marg Powel & Des Crump | 21 November 2017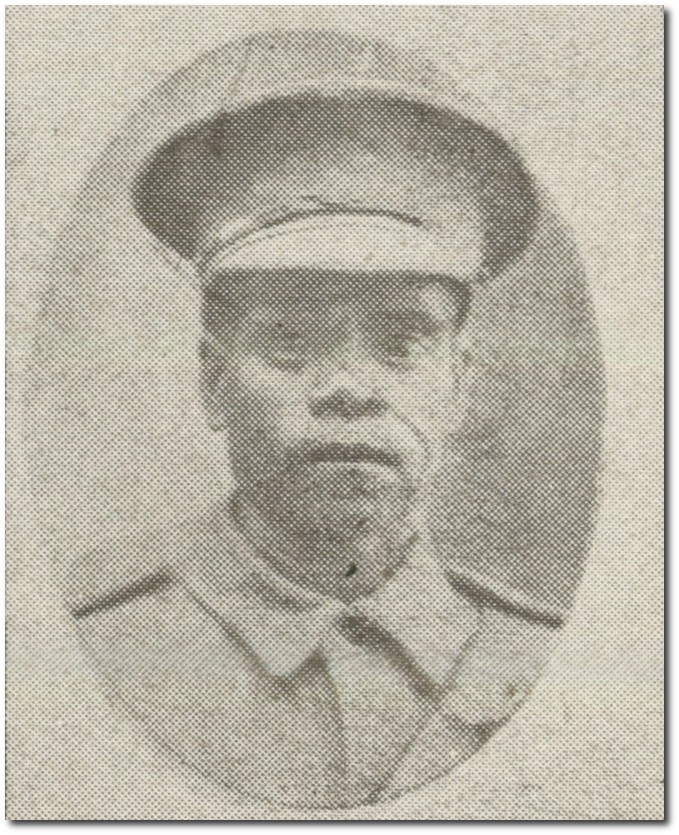 William Christie, The Queenslander Pictorial, 28 July 1917
Indigenous Australian, William CHRISTIE, Light Horse Depot Regiment
William CHRISTIE was born in Charters Towers in 1892, he was living with his wife Clara at the Aboriginal mission at Barambah, now known as Cherbourg when he volunteered to serve with the first AIF.
Christie was among 17 Aboriginal men who were recruited during a drive by the Queensland Recruiting Committee on 14 May 1917.
The committee represented by Chaplain Canon Garland and the Chief Protector of Aborigines, J W Bleakley, travelled by train to the Mission to specifically recruit men for Active Service.
10 days later in Brisbane, during a patriot speech given by recruiting officer Lieutenant Colonel David Garland, a line of Light Horsemen rode past each leading a riderless horse.
The 17 recently recruited men from Barambah took up these mounts in a demonstration of their patriotism and paraded along Queen Street to 'considerable cheering.' However their inclusion in the first AIF was short-lived. All 17 recruits were discharged just 30 days later on Wednesday, 13 June 1917, for "having been irregularly enlisted". The men were returned home to the mission, under escort, with out any receipt of payment or any discharge documents.
The AIF was brutal in its response when queried for their action – 'a coloured man must have been associated with white people for some time prior to enlistment' – and those who were considered too dark 'would not make soldiers'.
All recruits: Bertie Beckett #Q19608 | Harry Baker #Q19600 | Daniel Cabbo #Q19612 | William Christie Q19606 | Ossie Dick #Q19609 | Myrtle Douglas #Q19614 | James Fisher #Q19615 | Christie Hill #Q19610 | Robert Hubbard #Q19603 | Fred Johnson #Q19607 | Bismark Mitchell #Q19601 | Henry Monsell #Q19604 | Charlie Morgan #Q19605 | Sunny Moss #Q19611 | William Pagel #Q19602 | Arthur Riley #Q19613 | [Unidentified] #Q19616?
Read more …
The information in this blog post has been researched by State Library staff and volunteers, it is based on available information at this time. If you have more information that you would like to share or further research uncovers new findings, this post will be updated.
Comments
Your email address will not be published.
We welcome relevant, respectful comments.