Charley MORGAN #3679
By Marg Powel & Des Crump | 11 January 2018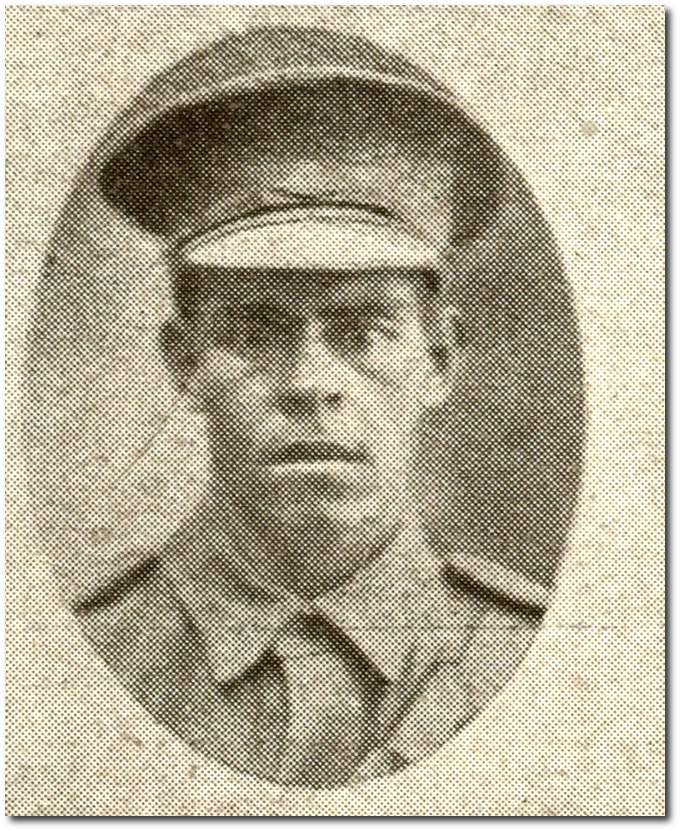 Charlie Morgan, The Queenslander Pictorial, 1917
Indigenous Australian, Charley MORGAN, 49th & 25th Infantry Battalions
Charley (Charlie) Morgan was born in Ipswich, Qld. in 1896 to John Morgan and Bella Collins. He and his siblings had lived on the Deebing Creek Mission and were removed in 1908 to be placed at the Yarrabah Mission Station. Charley and his brother Alick were known foot-runners - known then as 'pedestrianism', and popular among Aboriginal men at the time, enabling them to earn money for their efforts.
Morgan had initially enlisted in May 1917 during a recruitment drive by the Queensland Recruitment Committee; all 17 recruits enlisted that day were discharged just 30 days later on Wednesday, 13 June 1917, for "having been irregularly enlisted".
Undeterred Morgan successfully re-enlisted 11 July 1917 and was assigned to the 49th Infantry Battalion and he embarked from Sydney with several other identified Indigenous soldiers including: Albert Burke & George Hill.
When Morgan arrived in France in January 1918 he was transferred to the 25th Infantry Battalion and joined them in the Western Front. The battalion was operating in the front lines in June 1918, it was here that Morgan was severely wounded; he was evacuated to England for treatment for a shell wound to his right leg.
While still in camp at Hurdcott in October 1917 he was reported missing and found to be AWOL, finally being apprehended in London a month later. A Court of Enquiry sentenced him to 100 days detention to be served at the Lewes Detention Barracks, an AIF prison facility in Sussex. Morgan was released from the detention facility in February 1919, having the last 28 days of his sentence remitted, and returned home on board 'HMAT Anchises', disembarking in Brisbane in April 1919.
Tragically his mother Bella Morgan, who was unable to speak or hear, had died in a house fire in January 1918; when Charley returned to Australia he married Lavinia Isabella Slockee in 1920. For many years they resided in Billinudgel, NSW, where their son Charles Con Morgan was born; he was granted the War Service Gratuity for this service in 1921.
Read more ...
The information in this blog post has been researched by State Library staff and volunteers, it is based on available information at this time. If you have more information that you would like to share or further research uncovers new findings, this post will be updated.
Comments
Your email address will not be published.
We welcome relevant, respectful comments.