The top 10 most popular Blogs from 2022
By Troy Keith, Collection Engagement | 15 December 2022

Photos from some of the top viewed John Oxley Library blogs of 2022.
1-Women's Auxiliary Transport Corps with salvage metal, 1942.
2-Official programmes - Warana Spring Festival.
3-Queen Elizabeth II on the stairs of Government House, Brisbane, 1954.
With the end of 2022 approaching, we are taking a look back at our social media platforms to see what were the most popular posts from the year and explore the collections and stories associated. Here are the top 10 most viewed John Oxley Library blogs posted in 2022.

JOHN OXLEY LIBRARY BLOG TOP 10
"Women from all walks of life are members of the QCWA and they join for a variety of reasons. The QCWA means something different to everyone and that's the way we like it."
This blog celebrated 100 years of continuous service by the Queensland Country Women's Association (QCWA). The QCWA are an active community of women who, together, improve the lives of people living in regional, rural and remote Queensland.
This blog covered a brief history of the association, the planned activities for their centenary year and showcased QWCA material held by State Library.
Women from the Queensland Country Women's Association unpacking cakes entered in a cookery competition, 1962. John Oxley Library, State Library of Queensland. Image 10128-0001-0002.
It's always surprising digging through State Library's collections. Sometimes, however, the things you can discover are weirder and more wonderful than you could imagine. Deep within our repositories, We've found oddities including letters written on gum leaves, books made of fish, and a walking stick purportedly used by Ned Kelly.
This blog compiled a list of 10 of the most unusual items you can encounter in our collection.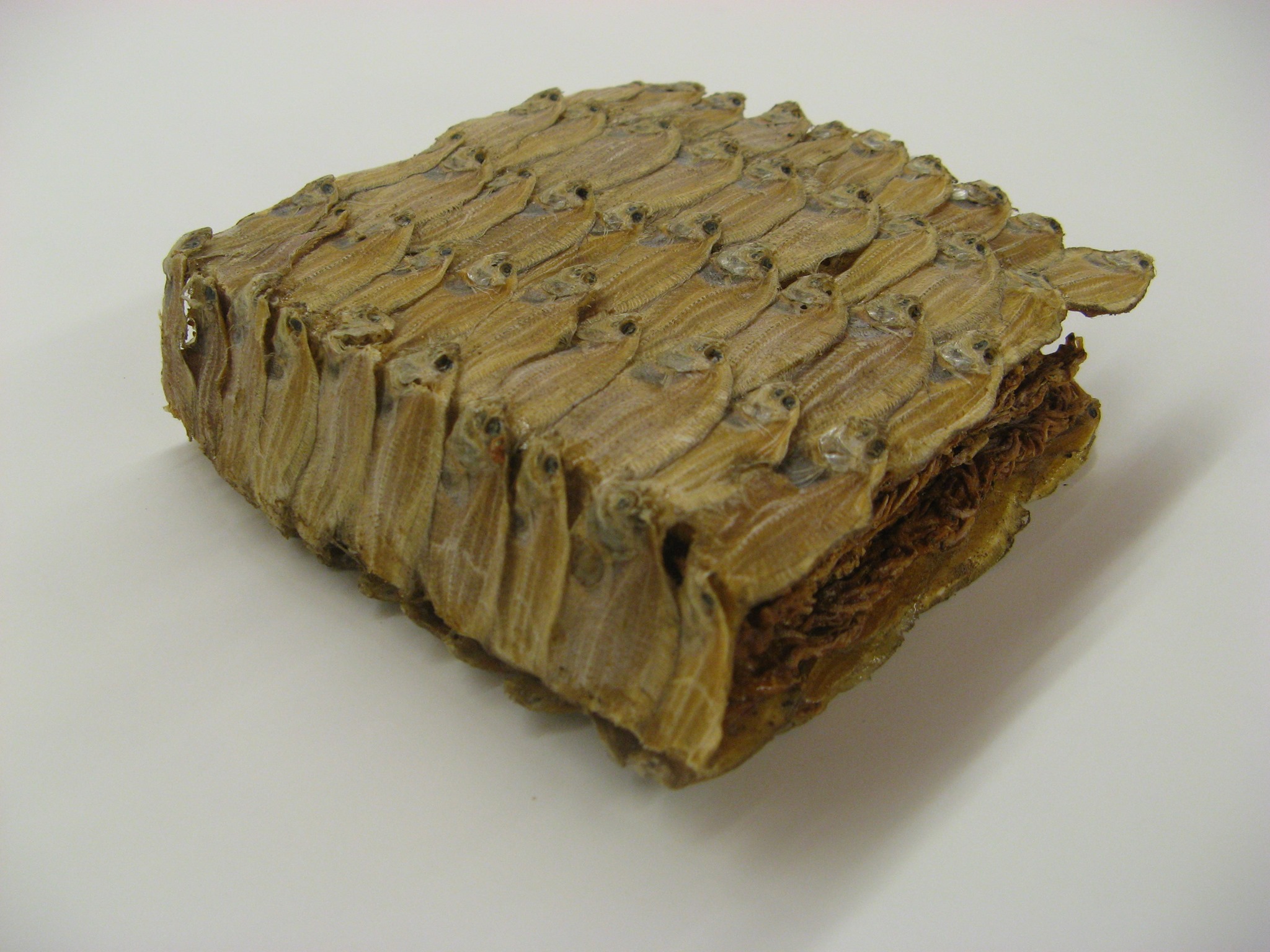 Fish book : Not breathe a word / Matt Dabrowski
In October 2022, State Library held its annual Queensland Memory Awards where the recipients of our fellowships and awards were announced. These awards recognised the valuable contribution of individuals and organisations across Queensland in the investigation, preservation and celebration of Queensland's documentary heritage.
The chosen research topics were diverse - from historic connections to gardens, mapping frontier violence in colonial Queensland, insights into Queensland legendary furniture business Trittons and the musicians who played at the hip and happening Primitif Coffee Lounge in the 1950s.
Discover our Fellows research projects for 2022 in our blog.
2022 Queensland Memory Awards recipients.
2022 was a historic year for the late Queen Elizabeth II, she celebrated her Platinum Jubilee from February to June, marking 70 years of service to the people of the Commonwealth. To celebrate the Jubilee, State Library produced a number of blogs on the Queen's many visits to Queensland. Of course, these blogs were also very popular after the Queen's death in September 2022.
This blog told the story of the Queen's 1963 Royal Tour of Queensland, specifically the Gold Coast leg with photographs from Picture Gold Coast and the John Oxley Library collections.
Interestingly, you can now view digitised copies of the official Programs for all of the Royal Visits on the National Library's, Trove website.
Royal Yacht Britannia in the harbour at Brisbane, R115 Finlay Colour Slides, Acc D4-2-84, John Oxley Library, State Library of Queensland. Image no: Ibp00200
1962 was the first year of Brisbane's Warana festival. Following on from the successful Centenary of Celebrations in 1959, the time was right for a local large scale community festival. To whet the appetites of Brisbane locals, a competition was held to name this fabulous new festival. The name Warana was selected from the 15,000 entries being, we are told in the inaugural program, derived from an Aboriginal word meaning 'blue skies.' The festival ran from 1962 through to the 1990s, before Warana transitioned into the Brisbane Festival.
This blog took a closer look at State Library's collection of Warana festival programs. There was a crazy mix of public activities on offer from eel fishing competitions at Lowood, fence painting competitions, indoor bowling extravaganzas to something special for Brisbane's most talented dogs – an obedience competition in New Farm Park that concluded with pooches participating in the Hoop of Fire finale.
Discover more of Warana's colourful public programs in our blog.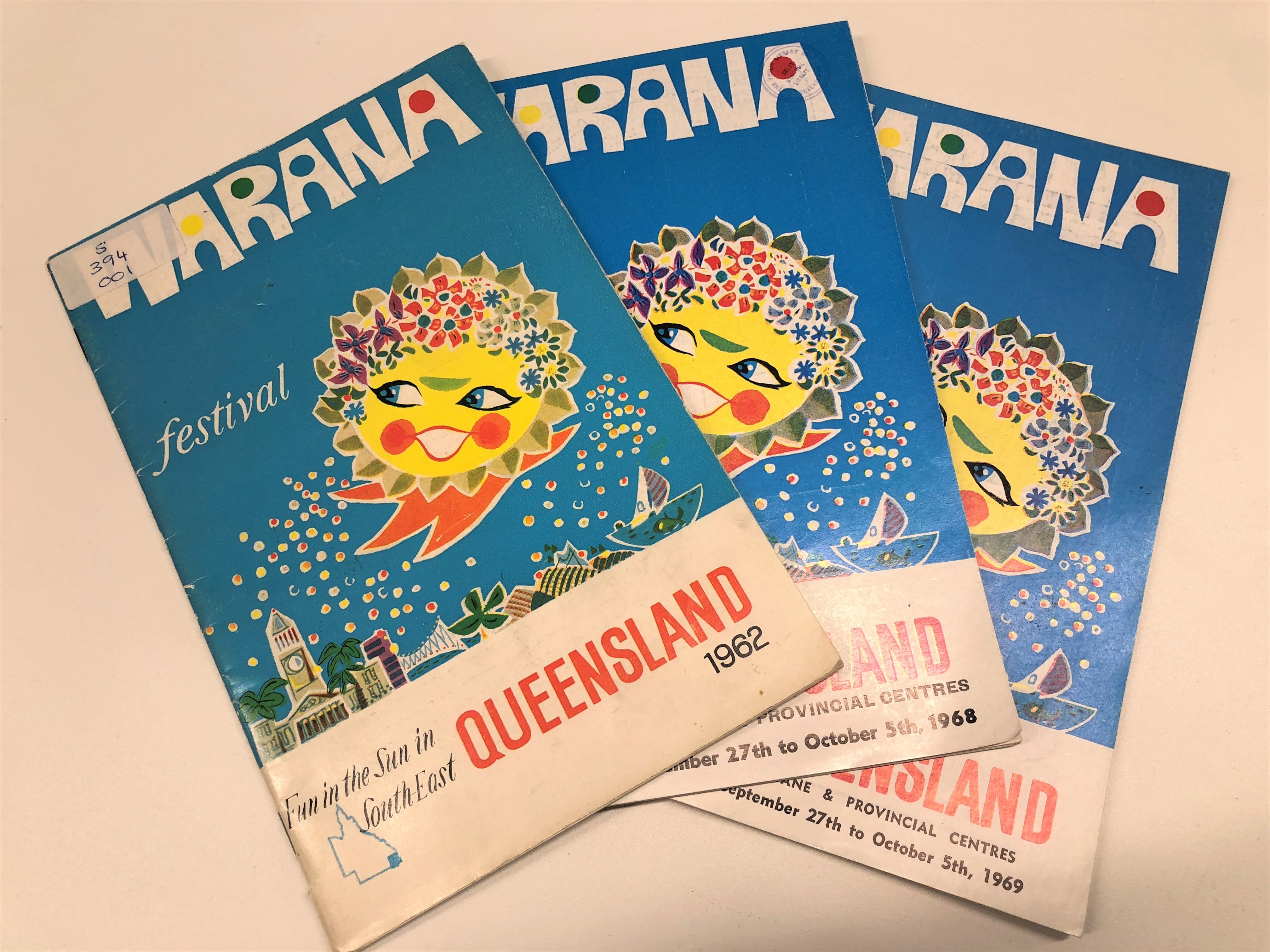 Official programmes - Warana Spring Festival. John Oxley Library, State Library of Queensland.
Sadly in 2022 we said goodbye to Queen Elizabeth II, the longest serving monarch in British history, who passed away at the age of 96. Her life was one of dedication and service to the very end. Queen Elizabeth was the only reigning monarch to have set foot on Australian soil and visited Queensland many times since her coronation in 1952. This blog showcased some of our favourite photos of Her Majesty from the John Oxley Library collection.
Queen Elizabeth II and Prince Philip enroute to Eagle Farm Airport, Brisbane, Queensland, 1954. John Oxley Library, State Library of Queensland. Negative number: 193581
The 3 June 2022 marked the 30th Anniversary of the historic Mabo decision, a 1992 legal case that resulted in the first formal recognition of Indigenous land rights in Australia. Mabo and others v Queensland (No 2) (1992) – more commonly known as 'Mabo', acknowledged Aboriginal and Torres Strait Islander peoples' unique connection with the land, as the High Court of Australia overturned the legal doctrine of terra nullius ('land belonging to nothing, no one') which implied that no-one held ownership of the land until the arrival of European settlers.
This blog provided an overview of the historic court case and shared some of the collections State Library holds on Eddie Koiki Mabo.
Want to learn why the Mabo decision was so historically significant? Download our award winning Hi, I'm Eddie podcast.
Bryan Keon-Cohen, Ron Day, Eddie Mabo and Martin Moynihan at ANZAC Park, Mer Island, May 1989. John Oxley Library, State Library of Queensland. Image number: 29122-0001-0020.
Number 3 & 2: The state of Queensland welcomes royalty in 1970 - The inland and coastal tours.
No surprises that this top 10 list included more blogs about Queen Elizabeth and her visits to Queensland.
These two blogs took a look back at Her Majesty's 1970 tour of Queensland. The tour began in Brisbane and travelled to Cunnamulla, Longreach, Mount Isa, Mackay, Townsville, Cairns and Cooktown. The individual essays and photographs represent a record of Queen Elizabeth II's time in Queensland, primarily focusing on her visits to the regional centres across the state. Photographs were kindly supplied by members of the GLAM sector (Galleries, Libraries, Archives and Museums).
Information on the 1970 Royal tour were split into two blogs:
1-Map of Queensland showing flight paths and destinations across Queensland of the 1970 royal visit including Princess Anne's detour to Cunnamulla.
2-HRH Queen Elizabeth II, HRH Prince Philip and HRH Princess Anne disembark from the Britannia, Townsville Harbour.
3-Her Majesty Queen Elizabeth II and HRH Duke of Edinburgh inspect Underground Machinery at R62 Marshalling Area, 16 April 1970.
John Oxley Library, State Library of Queensland, Mount Isa Library.
During the Second World War, Australia faced a dilemma: Many women were eager to do their bit and contribute their skills to the "war effort", but there was still widespread resistance to the notion of a woman doing a "man's job" – surely they could not handle the physical or mental exertion and maintain their "femininity"? As the war progressed and came closer to Australia's shores, the need for more "manpower" grew even more pressing. Eventually it was conceded that women's services would be required, though one question was still perplexing some: what exactly could women do?
This blog detailed some of the jobs performed by women on the home front during the Second Word War.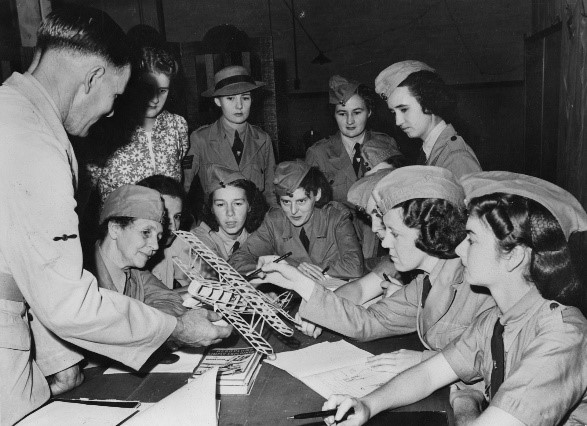 Comments
Your email address will not be published.
We welcome relevant, respectful comments.