Invite State Library into your classroom with our free, fun and interactive, live-streamed workshops for Prep to Year 12 classes.
'Live at the Library' workshops are the perfect incursion for regional and remote schools, providing students with opportunities to analyse primary sources from State Library's heritage collection, and to learn research methods and strategies that will help them succeed in their assessments.
About 'Live at the Library'
'Live at the Library' workshops are created especially for your class on your choice of topic. Your students receive a customised research guide with direct links to the best online resources available through State Library for completing their assessment for the unit you are teaching.
Price: Free
Location: Microsoft Teams
Dates: Monday – Friday (during school terms)
Morning: 9 am-12 pm (nominate a 50-minute time slot for your workshop)
Afternoon: 12-3 pm (nominate a 50-minute time slot for your workshop)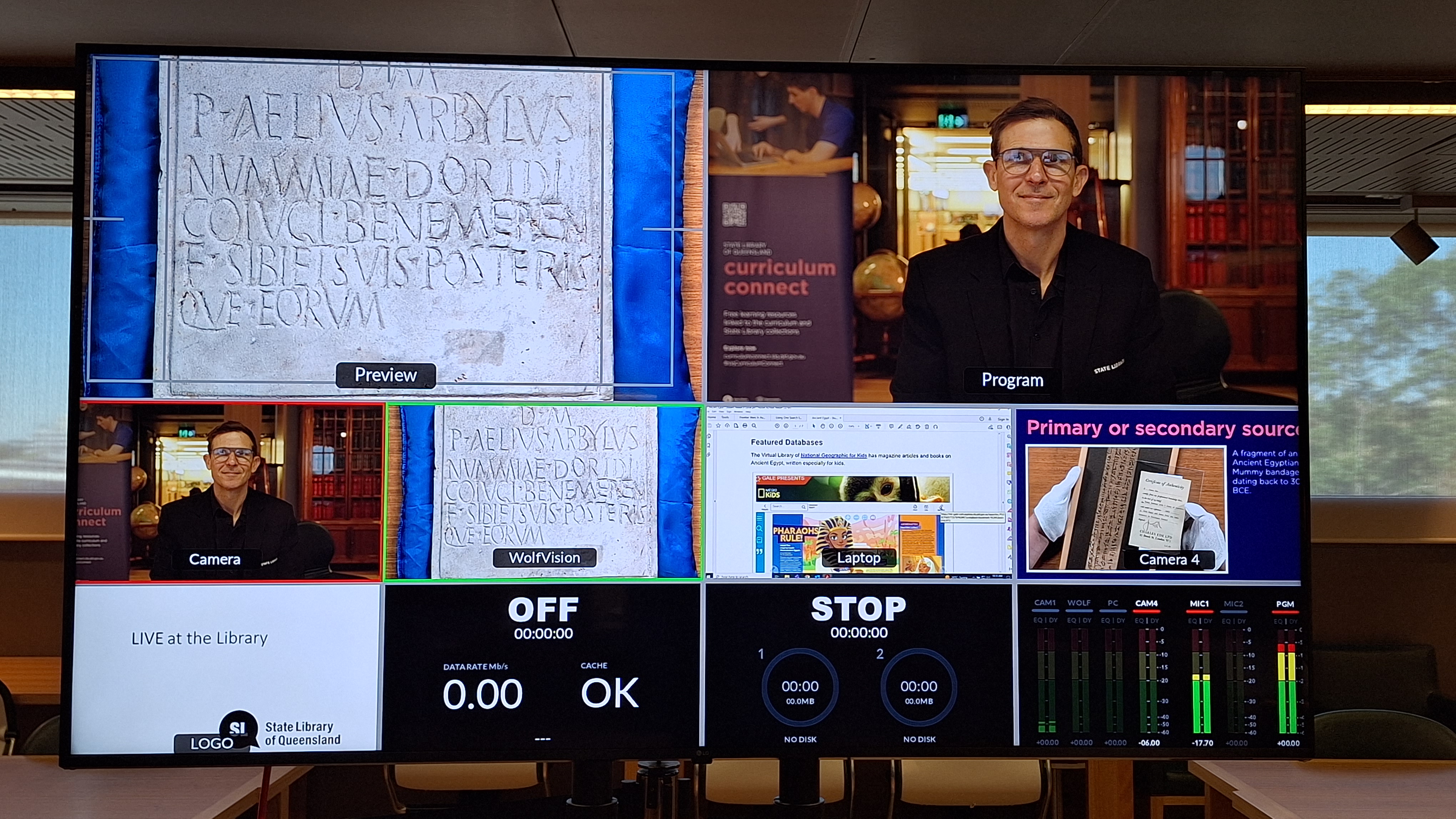 Research strategies: Years 10–12
Students learn practical skills and research strategies to guide and complete their QCAA research-based internal assessments.
This interactive workshop takes students on a deep dive into using State Library's One Search catalogue to access an extensive suite of national and international journals, databases, eBooks, encyclopedias, newspaper archives, and engaging collections of thousands of historical images, letters, artworks, diaries and artefacts to interrogate as primary sources.
Your students can ask questions and gain advice for completing their specific research inquiry, as we teach your class :
how to access and navigate our catalogue and databases to find high quality sources
practical research skills like how to use strategic keywords, filters and tags to discover and access information effectively.
strategies for selecting and critically analysing sources.
Historical thinking: Years 7–10
In these interactive, Q&A style workshops, students gain real-world experience in analysing primary and secondary sources from State Library's heritage collection on the topics they are studying in the Australian Curriculum: History.
Students learn how to think like historians, discover practical strategies for their research, and develop their capability around ACARA's concepts for developing historical understanding:
evidence
continuity and change
cause and effect
significance
perspectives
interpretations and contestability.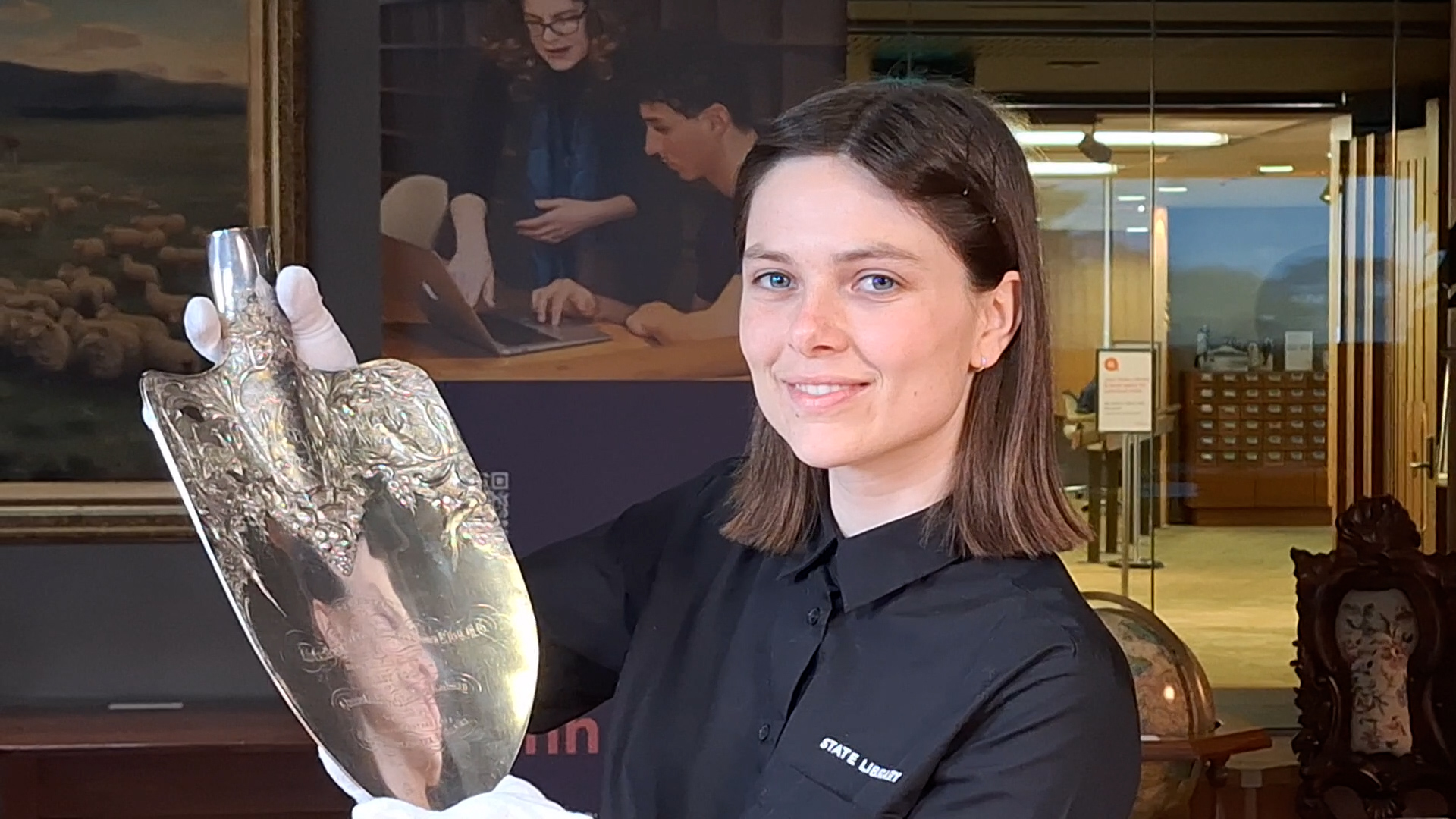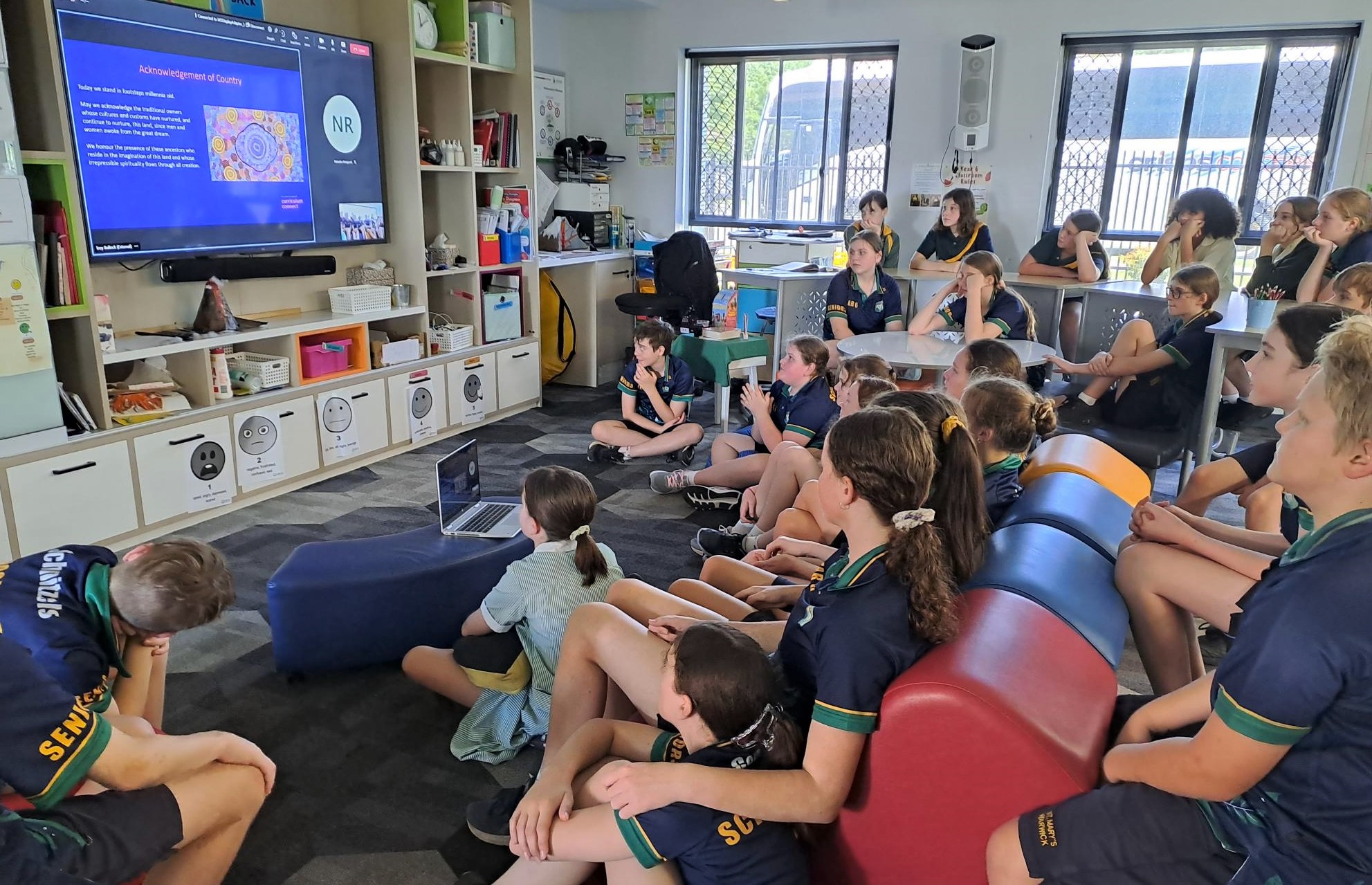 Inquiring Minds: Prep to Year 6
In these fun and engaging workshops, students develop their critical and creative thinking skills and expand their curiosity about the world, through an interactive show and tell featuring items from State Library's extensive collection, including items that showcase the history of your hometown.
Choose one of our most popular primary school workshops (numbered 1-9):
1. Research Skills (Prep to Year 6)
Students learn skills that will help them succeed in their study of HASS as they explore interesting case studies from Queensland's past, present and future.
2. Collection Curiosities (Prep to Year 6)
Students learn about people, places and events that have shaped Queensland and the world, as they discover the stories behind a selection of State Library's rarest, weirdest and most precious collection items.
OR
Choose a speciality workshop designed around the History sub-strand of the Australian Curriculum for each year level, featuring primary sources that will help your students explore:
3. Australian Celebrations (Prep)
4. Family life in Australia (Year 1)
5. Building Australian Communities (Year 2)
6. Australian Identity (Year 3)
7. First Australians and the First Fleet (Year 4)
8. Colonial Australia (Year 5)
9. Our Australian Nation (Year 6)