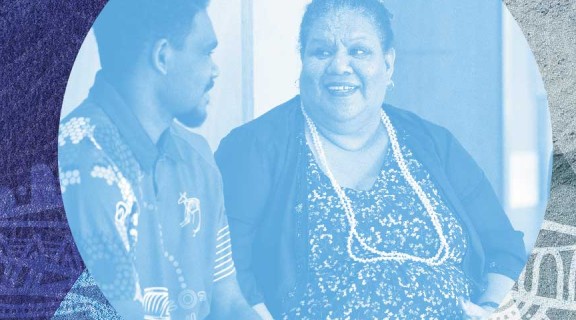 /

Aboriginal and Torres Strait Islander languages
Aboriginal and Torres Strait Islander languages
Did you know there are over 150 Aboriginal and Torres Strait Islander language groups in Queensland? State Library of Queensland supports communities in the revival, documentation and preservation of traditional languages. We acknowledge language heritage and knowledge always remain with the Traditional Owners, Elders, language custodians and other community members of the respective language nation.
Interactive Queenslander Languages Map
Explore our interactive map on diverse Queensland Aboriginal and Torres Strait Islander languages.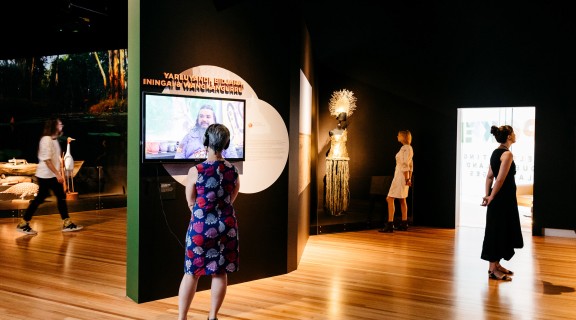 Spoken virtual tour
We invite you to experience the Spoken exhibition from home with our interactive self-guided tour.
Take the tour
IYIL learning notes
Download a pdf of educator resources that support your school's journey to discover the wealth of Aboriginal and Torres Strait Islander languages in Queensland. Materials can be adapted for your school and context across multiple year levels, to support online study as well as enhance exhibition visits.
IYIL at State Library
State Library celebrated the United Nations' International Year of Indigenous Languages in 2019 and during the course of the year received many queries and questions about languages. State Library has collated these into the following Frequently Asked Questions in response to those of a generic nature. These are designed to assist general enquiries by community members, researchers and other library clients.
Language queries of a specific nature should be entered on the State Library's Ask Us webpages.
Watch
Enjoy our monthly languages webinar series which will provide an overview of Aboriginal and Torres Strait Islander language resources from State Library collections, including our online interactive languages map.
Indigenous Languages Coordinator, Desmond Crump, will lead the sessions to help raise community awareness of Aboriginal and Torres Strait Islander languages across Queensland and will guide you through State Library's resources that support language revival.
Lunchtime Lingo
State Library's Lunchtime Lingo series is an 'in-conversation' style session with community language workers sharing thier journeys and memories of language.
Word of the week
During the 2019 International Year of Indigenous Languages, State Library highlighted a 'word of the week' from one of the 125+ Aboriginal and Torres Strait Islander languages and dialects from across Queensland. This year we are showcasing an A-Z of Queensland languages with a 'language of the week' that provides a snapshot of an Aboriginal or Torres Strait Islander language, where it was spoken, a selection of words and where to find further information in the collections or local community organisations.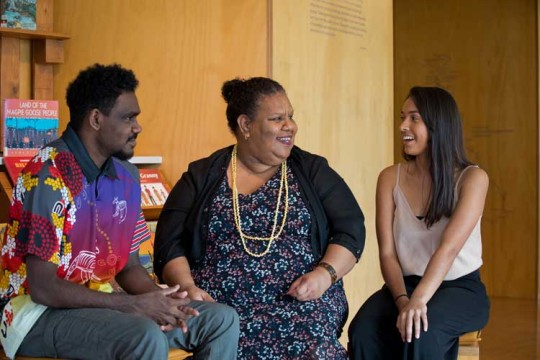 Minya Birran: what now for Indigenous languages?
Coinciding with International Mother Language Day, the forum explored ways to harness the goodwill and energy of the 2019 International Year of Indigenous Languages and posed the question of what now?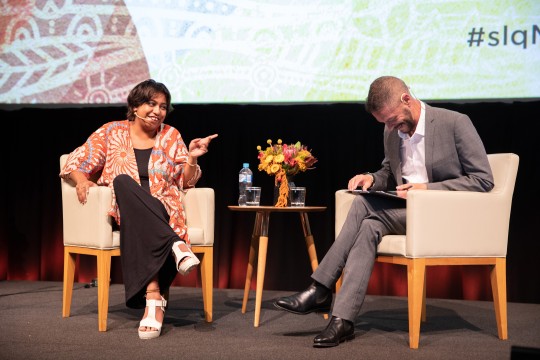 Our Culture Song
The song written and sung by Hopevale IKC Coordinator, Dora Gibson, was recorded during a Regional Indigenous Languages Workshop in November 2014. Dora shows us how to preserve language and culture through song and music. Verses are in English with the chorus in Guugu Yimidhirr (Hopevale, Far North Queensland).
---
Funding acknowledgment: State Library of Queensland's Indigenous Language Project is supported by funding from the Indigenous Languages and Arts Program (ILA) from the Australian Government's Department of Infrastructure, Transport, Regional Development and Communication: Ministry for the Arts.