Lexis Advance
By Jo Ling, Librarian, Library and Client Services | 29 May 2020
Series: Our favourite State Library eresources.
People often ask us what our most loved eresources are. Admittedly we all have a favourite, or two, or three. It's hard to pick as there are so many wonderful State Library eresources available. In this series our Librarians and Library Technicians share with you their most favourite eresources and how they've been used to solve research queries.
Next in the series we look at Lexis Advance, a big favourite of Librarian Jo Ling.
So why is Lexis Advance so fabulous?
It can be difficult to locate current legal information on the web that you can be sure is reputable, and especially hard to find Queensland specific information. That's why my favourite State Library eresource is our subscription to a range of LexisNexis products. The new name for this database is Lexis Advance, however the products are still the same high-quality legal information that it is internationally renowned for.
Best of all, you can access Lexis Advance online from home with your free State Library membership, no matter where you live in Queensland, from the Torres Strait to Stanthorpe.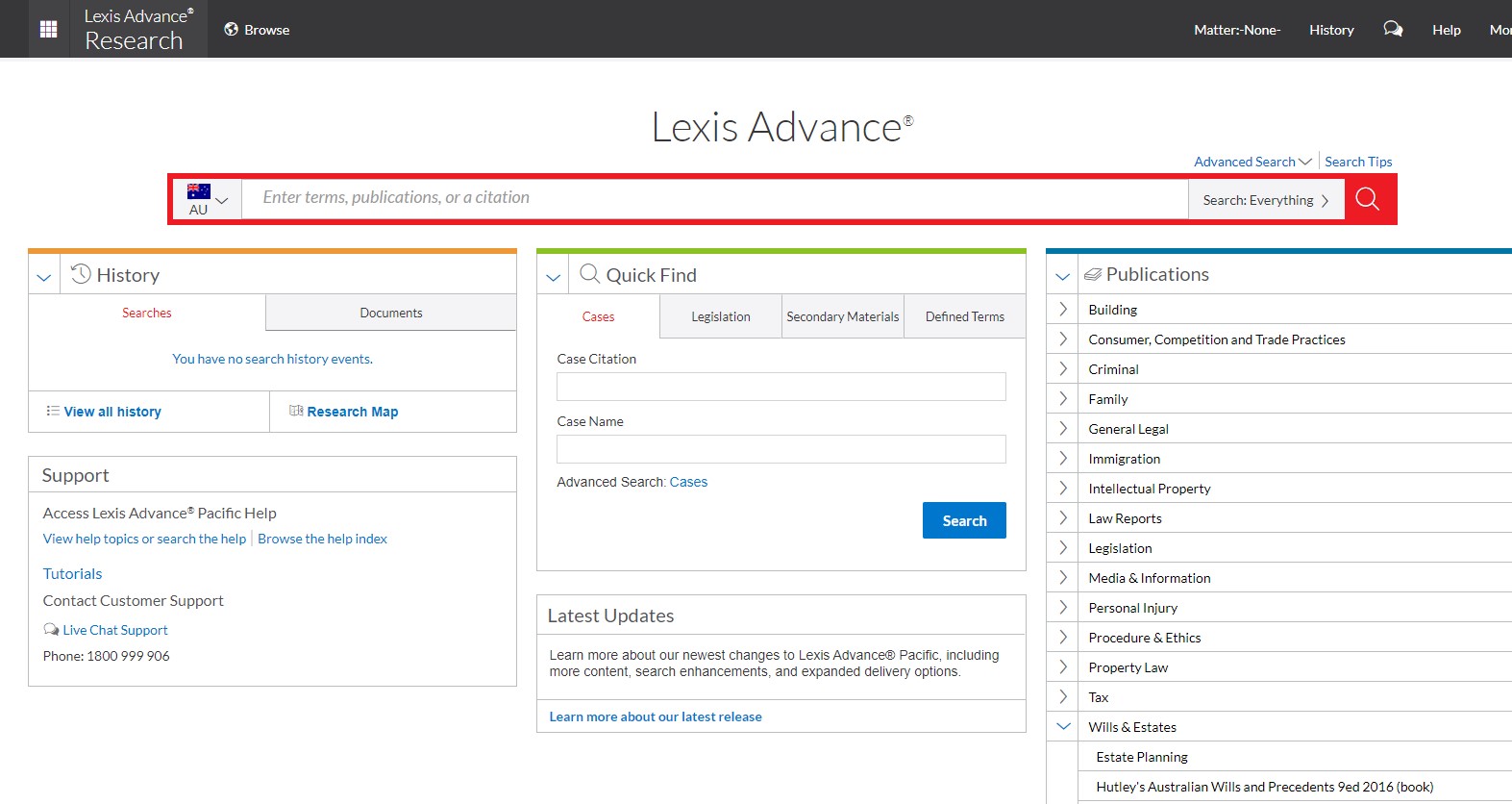 Image of Lexis Advance database home page.
State Library has selected specific titles that will assist all Queenslanders with their legal information needs.
Keep reading to discover some of the key titles of this database and tips to help you get the most out of the resource.
Search and browse tips
The main record for Lexis Advanceopen_in_new opens to an easy to browse interface. Sometimes browsing a resource leads you to your answer, quicker than a general search in very large databases. This is especially the case with Lexis Advance, as it covers various books, legislation and journals.
The resources are grouped by topic, and by clicking on the left arrow, the subscribed titles appear. Then by clicking on your title of interest, you can access the table of contents or add the title to a search.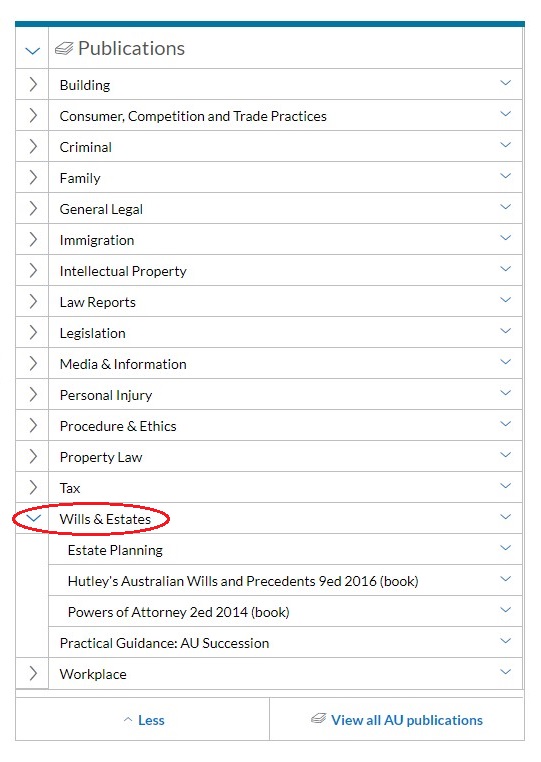 List of publications on available through Lexis Advance database
Some of our most used titles include:
The 'Practical Guidance' series
These guides are very popular as they are written in plain language for ease of understanding the key concepts in various areas of law. Topics include business law, family law, consumer law and succession law.
For more detailed information about this series, see our previous blog post about the 'Practical Guidance' series.
Join now and start searching Lexis Advance.
Look out for the next blog in this series #FavouriteEresources
Comments
Your email address will not be published.
We welcome relevant, respectful comments.