Legal Practical Guidance
By Administrator | 2 October 2018
Are you looking for practical legal information in plain English? State Library of Queensland provides free access to 14 Practical Guidance titles through the LexisNexis database.
Covering specific areas such as family, business and immigration law, Practical Guidance provides useful information, including forms and checklists, for consumers, students or anyone who needs an overview or guidance in a particular field of law. The content is written by legal practitioners who are trusted experts in their field, and the comprehensive coverage of each topic guides you step by step through common legal tasks. It also provides links to external sites, such as courts.
Each practice area has a user-friendly landing page where you can browse topics and see lists of tools, checklists and precedents, as well as the latest updates in the area. The Frequent Tasks Tool in the top right of the page leads to a particularly useful tool to guide you through the most commonly performed tasks. These include duties such as preparing wills, administering estates, buying or selling property, managing a business, dealing with family law issues or making a personal injury claim. Such undertakings can be daunting, but Practical Guidance equips you with the knowledge and tools to manage them, and you can feel confident that the information is current.
Practical Guidance page for Family Law
Practical Guidance page for Family Law
Whether you want quick access to precedents, or straightforward advice on matters such as immigration, wills and probate, employment law or personal injuries, the Practical Guidance series will help you to understand processes and legal requirements.
You will find the Practical Guidance titles listed under the "General Legal" Publications in the LexisNexis database.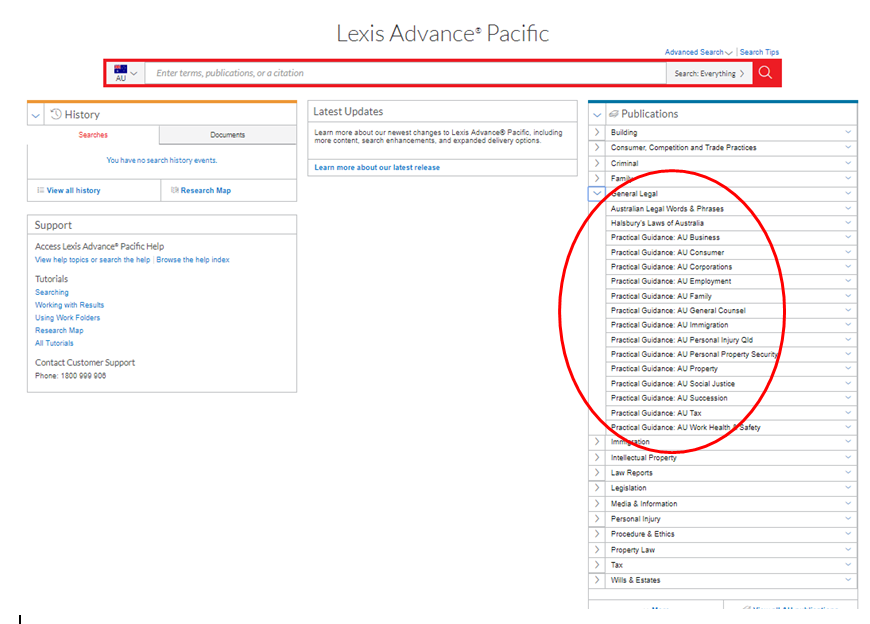 Lexis Advance Practical Guidance titles listed under Publications - General Legal
Comments
Your email address will not be published.
We welcome relevant, respectful comments.