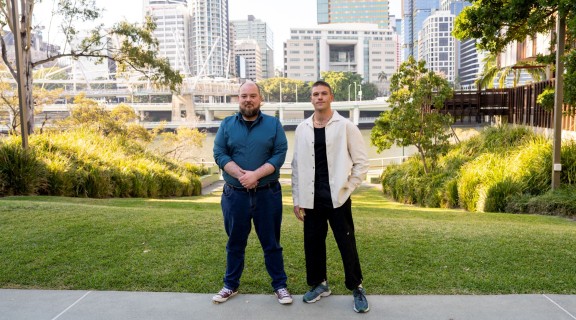 /

black&write! Writing Fellowships
black&write! Writing Fellowships
Each year black&write! offers two Fellowships for unpublished manuscripts by Aboriginal and/or Torres Strait Islander writers.
The winning Fellows work closely with black&write! editors to develop their manuscripts for publication. We are proud to work with our publishing partner, Hachette Australia.
Congratulations to the 2023 black&write! Writing Fellows, Dakota and Jacob!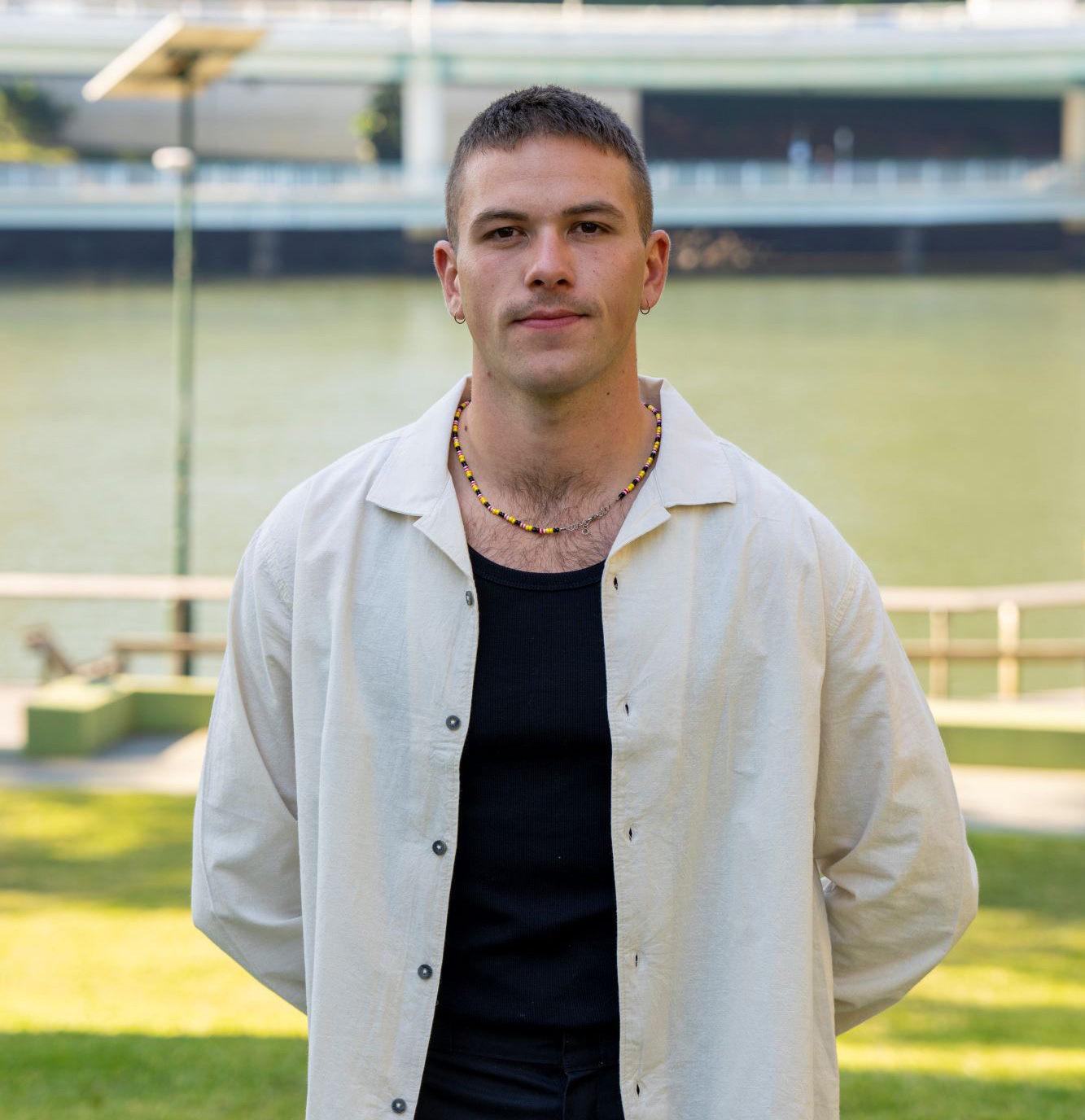 Dakota Feirer, 2023 black&write! Fellowship recipient
Dakota Feirer for 'Arsenic Flower'
Dakota is a Bundjalung and Gumbaynggirr man based on Dharawal and Yuin Country. He is an emergent poet, educator and researcher. His work has been published in Overland Literary Journal, Wonderground Journal, Rabbit Journal, SoftStir and 10Men Magazine. As well as performing for live audiences including Yours and Owls Festival, the Museum of Contemporary Art and Sydney Opera House. Dakota's work consists of poems, stories and reflections that critically engage with manhood, Country, spirit and trauma. Dakota believes in healing Country and communities through art and storytelling.
'Arsenic Flower' is a contemplative mosaic of poetry and prose. It is a thematic and subversive interrogation of history, colonialism, manhood, and trauma wherein a reclamation and sense of self-actualisation unfolds. This collection features love-poems to people and Country, eulogies to landscapes, and letters of heartache to ancestors, building a detailed picture of life's beautiful tragedies.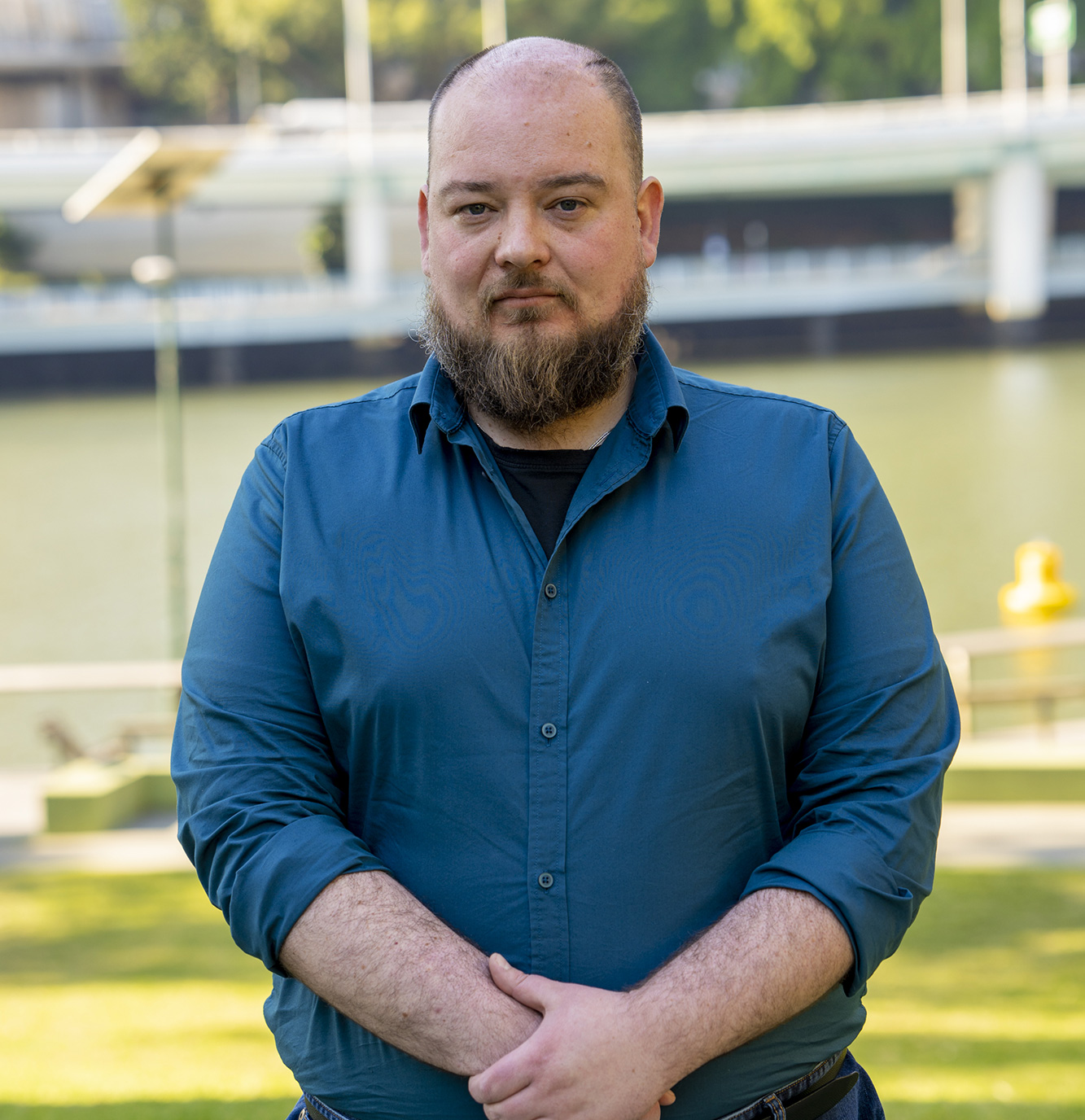 Jacob Gallagher, 2023 black&write! Fellowship winner
Jacob Gallagher for 'The Doubles'
Jacob Kevin Gallagher is a Kamilaroi man born in Gunnedah NSW, on Kamilaroi Country, raised in Dubbo, on Wiradjuri Country, and now living in Canberra, on Ngunnawal Country. Jacob reads and writes genre fiction, blending genre tropes and themes with his rural-ish Australian perspective, attitude and aesthetic. He is especially passionate about magical realism, cosmic horror, hard science fiction and detective fiction. Jacob and his three siblings always dreamed of careers in art, and though they have now all fallen beneath the crushing gears of modern market capitalism, they still strive to get together and make cool stuff.

'The Doubles' is a compelling supernatural crime fiction story set in the Liverpool Plains region of rural New South Wales, on Kamilaroi country. It follows a hard-boiled detective specialising in demon hunting, as she investigates a string of deaths in the region.
Highly Commended:
Faith and Izzy Gray for 'My Deadly Divergent Brain'

Wendy Edmonson for 'Gugurdung'

Haylee Escalante for 'Our Yesterday'

Jazlie Davis for 'Bapu Maray Maayn gi Dhunuraang gu (Bapu Goes Worming)'
Entries for 2024 will open later this year.
Who can enter?
The black&write! Writing Fellowships are open to any Aboriginal and/or Torres Strait Islander writer currently living in Australia.
We accept:
adult fiction
young adult fiction
short story collection
poetry collection
children's book manuscripts.
Entries must include a Confirmation of Aboriginality Form/Letter of Confirmation with a common seal from an Aboriginal or Torres Strait Islander incorporated community organisation.
There is no entry fee.
Entry guidelines are updated each year and outline the full conditions of entry.
After you enter
You will receive a confirmation email from black&write! once your application has been received and checked for eligibility.
State Library will award two fellowships on the advice of a judging panel with extensive knowledge of Aboriginal and Torres Strait Islander writing.
Every eligible entrant will receive individual comments on their manuscripts, after the winners have been announced.
Entries will judged against the following criteria:
literary and creative merit

originality

contribution to Australian literature

potential value of a Fellowship for the entrant's writing career

development required to bring the manuscript to a publishable standard.
Questions? Email black&write! or call 07 3842 9985.
black&write! is supported by the Copyright Agency's Cultural Fund and the Australian Government through the Australia Council, its arts funding and advisory body. We are proud to work with Hachette Australia as the black&write! Fellowship publishing partner.