Writing Aboriginal and Torres Strait Islander Characters in Fiction
By Grace Lucas-pennington | 3 July 2019
By black&write! Editor Intern Jasmin McGaughey
There can be a slight feeling of apprehension some writers' face when they include Aboriginal and Torres Strait Islander characters in their work, because there is, and should be, pressure to get representation right. This pressure comes from readers, and attempts to prevent stereotyping, perpetuating incorrect and negative discourses, and contributing more harm to a people or place. As an aspiring Torres Strait Islander author, this topic means a lot to me. So, for those who are facing this situation, below are some great articles to read on the topic.
'Getting it Right': Anita Heiss on Indigenous Charactersopen_in_new
This article begins with the premise that cultural awareness is an issue in Australia, particularly in the publishing industry. The article recounts an interview with Anita Heiss, a well-known Aboriginal author and academic. Heiss describes the nervousness some non-Indigenous people may face and that that 'nervousness' is a good thing. Heiss notes there has often been misrepresentation or simply no representation of Indigenous Australians and therefore, great care should be taken. The point emphasised in this article is that real life experience and accurate, researched knowledge is needed before an author writes Indigenous characters.
For a university assignment, I looked at the representation of Torres Strait Islanders in Australian young adult fiction. I found the industry lacking. So, I very much agreed with Heiss's warning that care should be taken when there has been a lack of representation. I related to this, because I hope that any author who writes Torres Strait Islanders characters takes care to make their representation authentic.
Approaching Indigenous Characters and Culture
In an interview, Tony Birch, a renowned Aboriginal author, states he doesn't believe he is the right person to answer the question of whether non-Indigenous writers can and should write about Indigenous characters. He does, however, describe his own processes. Birch likens the process of non-Indigenous people writing Indigenous characters to all writers who create characters. He says authenticity is created via craft, not identity; and, that to create those nuanced and authentic characters, experience, on the authors side, is necessary.
When reading this article, I related strongly to Birch's belief that he is not the right person to answer the question of non-Indigenous authors writing Indigenous characters. I feel like I cannot answer that question for every author either. I did very much agree to Birch's suggestion of research, which only cemented in my mind what Anita Heiss recommended. Research, research, research!
'We Need Diverse Books Because': An Indigenous perspective on diversity in young adult and children's literature in Australia
Ambelin Kwaymullina is an Aboriginal children's and young adult author. In her article for the The Wheeler Centre she discusses the American We Need Diverse Book Campaign and delves into why diversity matters in Australia. The We Need Diverse Books Campaign aims to influence changes in the American publishing industry, so books can represent all young people. Kwaymullina mentions the disadvantages Australian Indigenous people face in and out of the publishing industry. She also goes into detail about non-Indigenous people writing Indigenous characters. Kwaymullina understands the non-Indigenous writer hoping to help fill the gap in literature where Indigenous people are not speaking, but Kwaymullina argues 'are you sure we're not speaking?'. One of the key points Kwaymullina makes is 'Silence does not always exist to be filled; sometimes it should be interrogated'.
This article impacted me greatly; it was interesting and educational. After reading it, I found myself interrogating the silence. Why are there not more Aboriginal and Torres Strait Islander books, particularly for young adults, written by Aboriginal and Torres Strait Islander authors? Kwaymullina's article hit close to home, for me, as I have yet to read a young adult book with a Torres Strait Islander protagonist, written by a Torres Strait Islander author.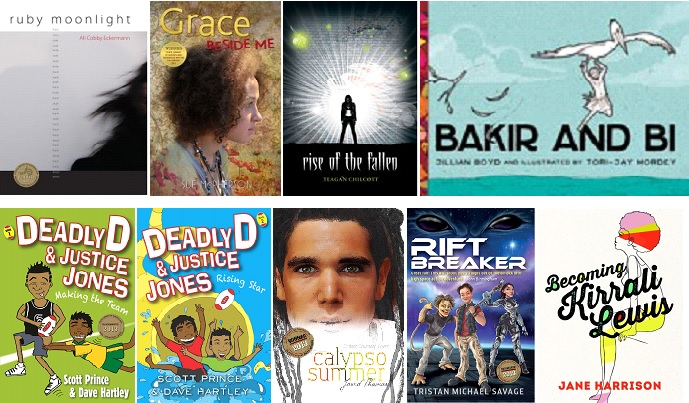 If you have an Indigenous character in your work, feel free to check out further resources listed below:
Comments
Your email address will not be published.
We welcome relevant, respectful comments.