/

Digital collections catalyst
Digital collections catalyst
Digital collections Catalyst - State Library of Queensland
About the program
The Digital collections catalyst is awarded annually to developers and creatives to support innovative and creative uses of our digital collections and collections data.
The program supports highly creative and experimental ideas that bring together technology with cultural heritage to inspire Queenslanders through State Library collections.
The successful recipient receives a stipend of $15,000 and premium access to State Library's extensive collections and library staff expertise.
Want more information? Read our FAQ, or reach out to us at fellowships@slq.qld.gov.au or on (07) 3840 7879 or (07) 3840 7887
About the 2024 Catalyst: Evelyn Saunders
2024 Digital collections catalyst, Evelyn Saunders.
Evelyn Saunders was awarded the 2024 Digital collection catalyst for her project, Min(d)ing the dead.
Min(d)ing the Dead is an online interactive documentary about a renowned "ghost" town that, during Covid, became the largest gold mine in Queensland. Part film, part book and part photo album, it explores what happens to a community when a historic gold mining town, heritage, and ghost-busting tourist destination becomes a born-again mine.
On track to match Ravenswood's past century-and-a-half of gold acquisition in the next fourteen years, mining operations have expanded and a two-kilometre wall now inhibits direct access to the local cemetery. Remains found in previously undiscovered graves near the school have been relocated to the cemetery, a new school has been built, and three one-hundred-year-old masonry chimneys that had been slated for demolition have been carefully removed to an undisclosed location inside the mine's footprint. This project does not seek to criticise, but, rather, to document the Ravenswood story up to and including 2023/2024.
2021 Catalyst project
The Topography of Searching
What we search for reveals something about ourselves: about what we don't know, what we have forgotten, or what we want to know more about. In a similar vein, what a group of people search for reveals something about the group. This project takes the search terms used in the State Library of Queensland catalogue to create an interactive landscape based on the language, themes, subjects, and terms involved. This landscape will show where people are searching for similar things, where they are searching for different things, the evergreen topics, as well as the outliers, and the ways in which these shift and change over time, giving a bird's-eye view of (some of) what is on the minds of those searching the catalogue over a given period.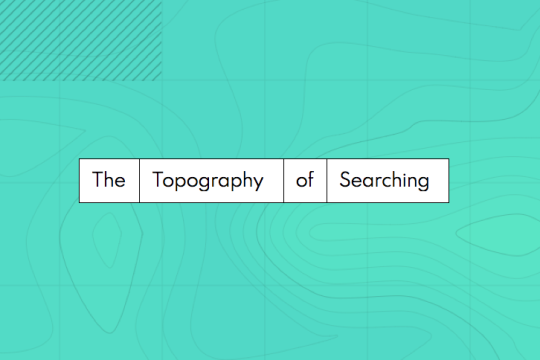 About the 2021 Catalyst: Brett Tweedie
Brett Tweedie is a data visualisation designer with degrees in media and politics, and has been making stuff online since the late 90s.
He was a Google News Lab Fellow (2018), shortlisted for the DX Lab Fellowship at the State Library of NSW (2019) and has produced a range of work for organisations in the GLAM sector, most recently creating We Are What We Steal for the State Library of New South Wales.
He has also worked with the Museum of Applied Arts and Sciences (MAAS), the Museum of Australian Democracy (MoAD), and media organisations such as the ABC, The Australian Financial Review, The Conversation, and The Guardian.
2020 Catalyst project
Mapping Future Brisbane
As our inaugural Digital collections catalyst in 2020, Dr. Keir Winesmith developed a predictive mapping project to help visualise and analyse evolving Brisbane futures. Mapping Future Brisbane launched with an interactive 3D mapping tool, historical research, and details of the machine learning experiments. Use the interactive tool to create your own vision of Brisbane in 2036 by navigating around the city, changing the population density and adding green space. Then print or share your map of future Brisbane.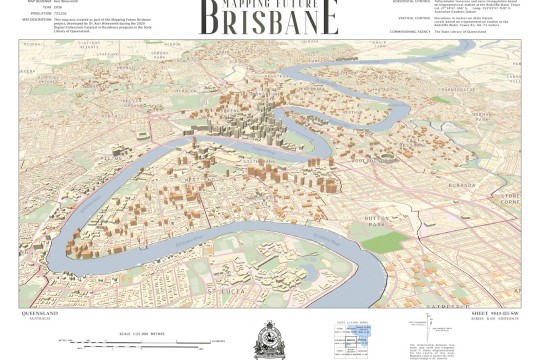 Dr. Keir Winesmith's final presentation - Mapping Future Brisbane: AI and Digital Collections