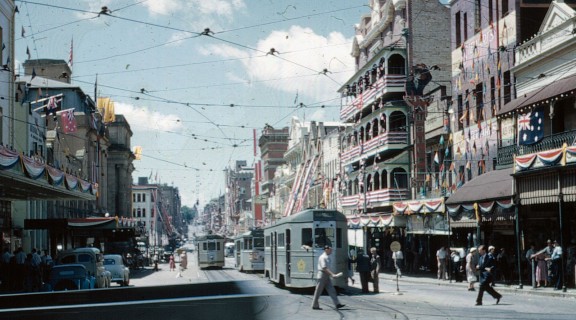 From the Great Barrier Reef along the Queensland coastline to the Simpson Desert in the west, the island communities in the Torres Strait and the holiday destination of the Gold Coast in the south, Queensland is a state of unique contrasts.
Through the collections of the John Oxley Library we invite you to explore a small taste of the experience of living in Queensland as we showcase the natural state and landscape, its vibrant community spirit, celebrations of culture and folklore, and the experiences of those who live and work in the bush and beyond the capital city of Brisbane in the south-east of the state.
LGBTQIA+ community recognition
State Library of Queensland started collecting print posters, ephemera, oral histories, costumes and photographs recording the diversity of LGBTQIA+ communities in Queensland including evidence of the ongoing struggle for recognition and same-sex marriage equality which became legal in December 2017.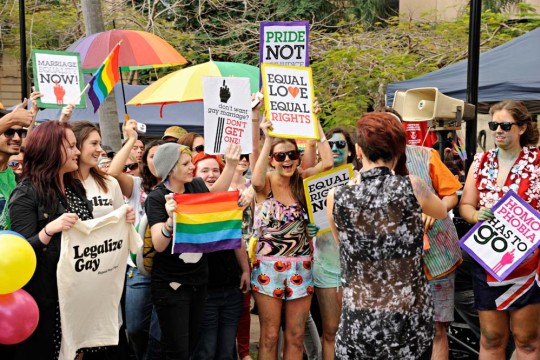 Digital stories
State Library of Queensland collects digital stories that help to preserve and capture the stories of Queenslanders going about their everyday lives and experiences. They include stories about people, places and community sharing aspects of Queensland's unique social history, business and fields of industry and practice.
We invite you to browse a small selection.
Experience Queensland
State Library of Queensland holds a vast collection of photographs, negatives, copy prints and album collections recording aspects of Queensland's history, settlement and development. Access public domain images on State Library's Flickr Commons channel.