Want to take better photos? Explore photography magazines at State Library
By Fiona Dixon, Librarian, Information and Client Services | 6 April 2021
Are you a keen photographer? Do you love learning how to improve your landscape, portrait, wildlife or night photography? Or is macro photography your passion? No matter what style of photography you love, State Library has magazines to inform and inspire.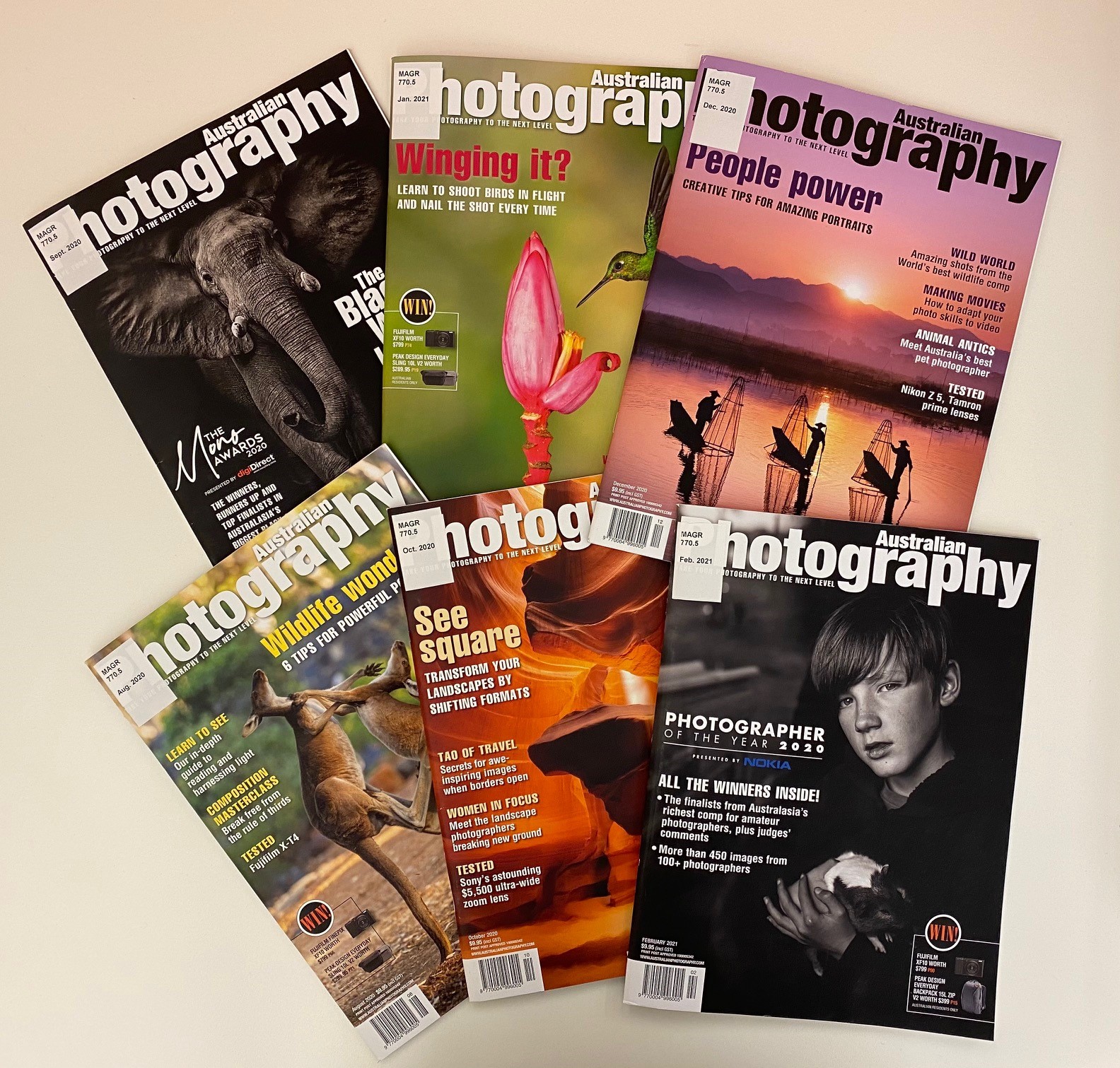 A selection of recent copies of Australian Photography magazine
In our magazine collections on level 2 we have the latest issues of Australian Photographyopen_in_new magazine, bursting with great photo tips, in-depth articles, camera reviews and competitions. The images will inspire amateur and professional photographers alike.
Capture magazine is Australia's leading title for emerging and pro photographers – find out what motivates winning photographers, read profiles, equipment reviews and gain some valuable advice to further your talent.
Other titles available to browse on level 2 include:
World Press Photo - a yearbook of prize-winning press photos, including striking and compelling images highlighting the best in international visual journalism
European Photography – a magazine profiling contemporary European photo artists and their works
Australian Cinematographer – the quarterly journal of the Australian Cinematographers Society, providing a fascinating insight into techniques and equipment used in Australian moviemaking.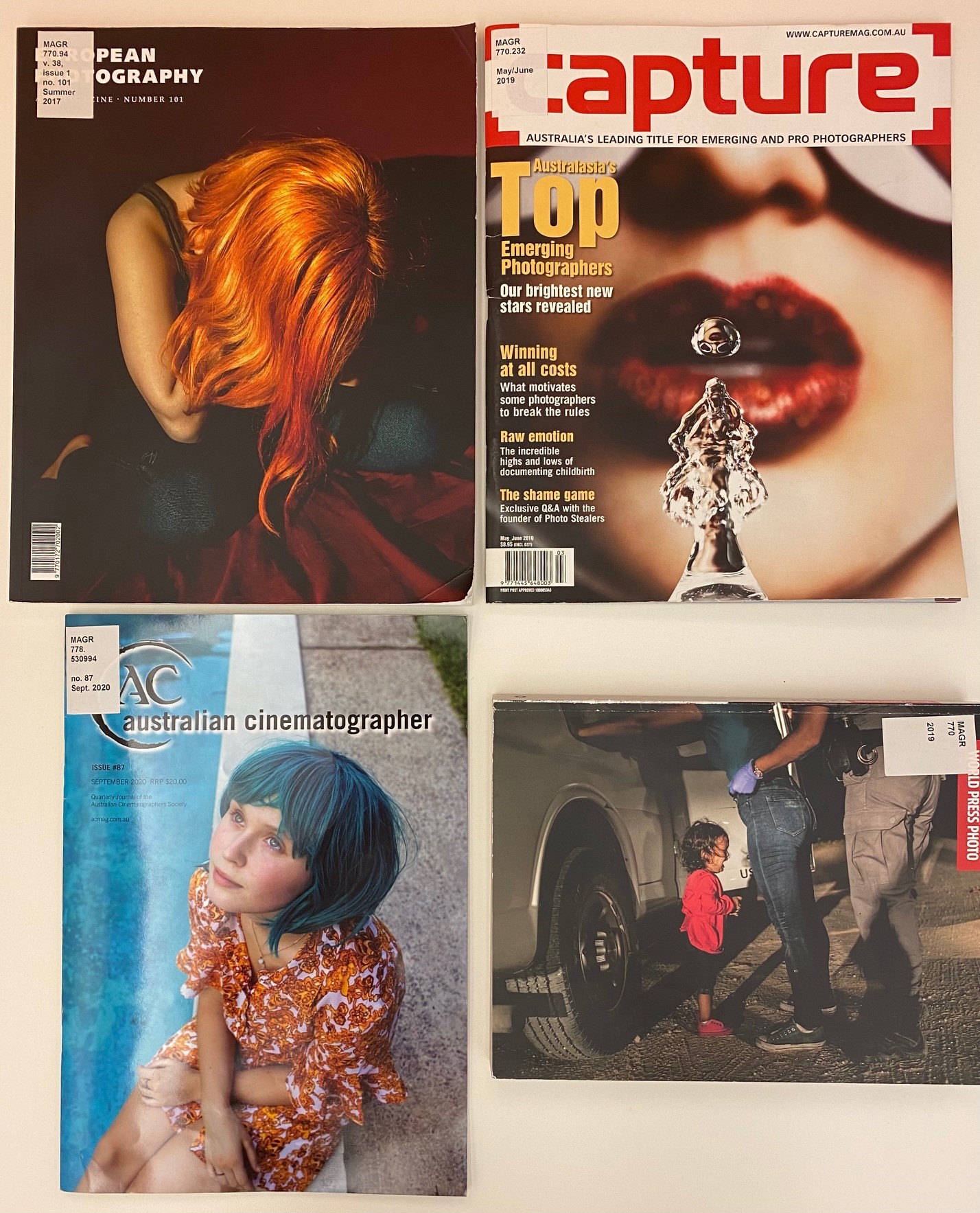 Some favourite photography magazines at State Library of Queensland
These are just a few favourites. See our online One Searchopen_in_new catalogue for more and to also see State Library's wonderful collection of books about photography.
You can access these resources and more onsite at State Library, and you can also borrow them to enjoy reading at home. It's all free with your State Library membership.
If you prefer to access your material online, State Library provides free access to ebooks (available through One Search) and the latest online magazines through PressReader, which has a whole category devoted to photography magazines from 17 different countries. There is something to suit everyone, from amateurs to masters, and it is all available from your own device.
Some of the photography magazines available in PressReader
State Library also provides free access to online photography training and tutorials through Lynda.com. Taught by experts, courses cover everything from basic digital photography to in-depth information about editing, focal lengths, camera modes and more - a great resource that will help you master your camera so that you can take amazing photos with confidence.
Look out for the next blog in this series #OurFavouriteJournals
Comments
Your email address will not be published.
We welcome relevant, respectful comments.