SLQ acquires rare piece of Queensland music history
By Myles Sinnamon, Engagement Officer, State Library of Queensland | 28 July 2016
2016 marks the 40th anniversary of a limited release single, by a then unknown Brisbane band, which would become one of the seminal anthems for the punk rock movement. Recently State Library of Queensland was fortunate to acquire a copy of this extremely rare 7" vinyl single.
7" single of (I'm) Stranded by The Saints. Fatal Records, 1976. State Library of Queensland collection
The song, (I'm) Stranded by The Saints, was recorded at Bruce Window Studios in West End, Brisbane on June 12, 1976.
Only 500 copies of (I'm) Stranded were pressed under the band's own label Fatal Records. Distributing copies to record companies and magazines, the group attracted attention in Great Britain, leading to a recording contract with EMI.
(I'm) Stranded has captivated subsequent generations of music lovers. In 1989 and 2011 the song was featured in Radio Triple J's Hottest 100 songs of all time, an Australia-wide poll of the greatest songs of all time, reaching the number 51 and 80 spots respectively. In 2007, (I'm) Stranded was selected for Sounds of Australia, an annual selection of sound recordings with cultural, historical and aesthetic significance and relevance.
The acquisition of this rare singleopen_in_new, along with a constantly growing collection of Queensland rock related items ensures our music heritage is preserved for future generations.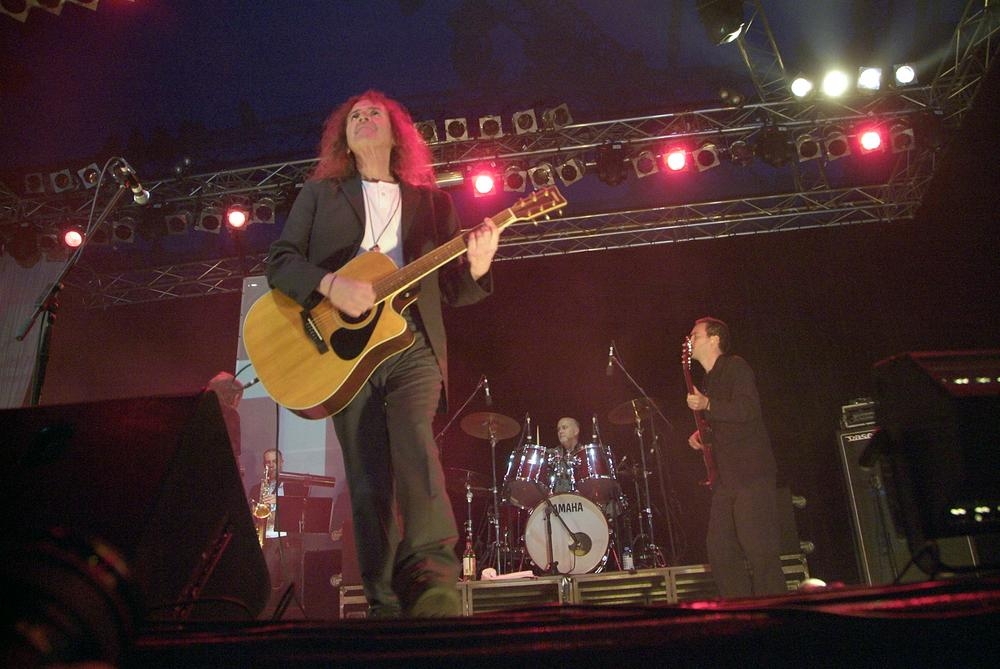 The Saints on stage at Brisbane's Pig City Concert, July 2007. (Creative Commons CC-BY). John Oxley Library. State Library of Queensland. Image 7336-0001-0320
Do you have any materials (old concert flyers, posters, stickers, reviews, tickets, recordings, films, videos, photos, letters and other memorabilia) from Queensland's music scene gathering dust at home? This material has a valuable place in our music history. Please contact us , about any material you think should come to the library.
Further reading
Comments
Your email address will not be published.
We welcome relevant, respectful comments.