Queensland's Summer of Natural Disasters 2010/2011 the creation of a newspaper cutting book
By JOL Admin | 23 April 2012
Last summer two cyclones were responsible for the extreme weather experienced across much of the State. Tropical Cyclone Anthony was initially analyzed as a tropical low in the northwest Coral Sea, northeast of Cairns on the 22 January 2011. It gained momentum becoming a category-two system that crossed the coast at Mackay bringing with it heavy rain and wind gusts of 120 kilometres. However it was the threat of Cyclone Yasi, which made landfall in North Queensland at about 1am, on 3 February and continued to make its way inland that concerned the weather bureau. Cyclone Yasi a category-five was the largest and most powerful cyclone to hit Queensland in living memory.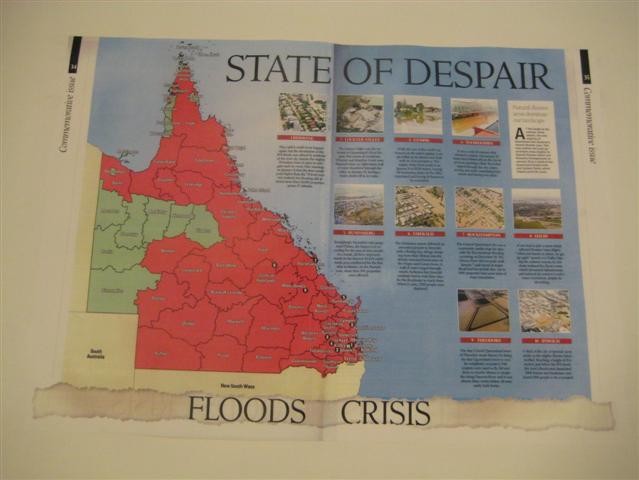 State of Despair - Flood Map
Over the last twelve months staff at the State Library of Queensland have been working collaboratively on the creation of a newspaper cutting book which captures and records the events from all around the State. This collection of clippings consists of newspaper articles and images of the devastation left in the wake of Cyclones Anthony and Yasi which caused major flooding over three-quarters of the State of Queensland. It was subsequently declared a disaster zone. The Cutting Books are organized chronologically in four volumes and one volume will be on display in the John Oxley Library reading room on level 4, during the Floodlines exhibition that commenced on 7 April 2012. This exhibition showcases images of 2011 events through the eyes of Queenslanders.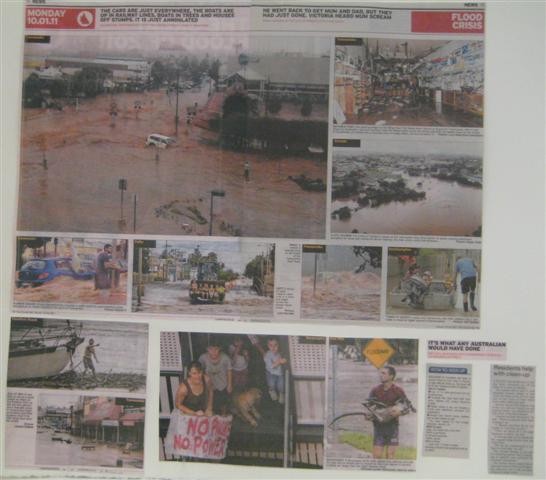 Flood Crisis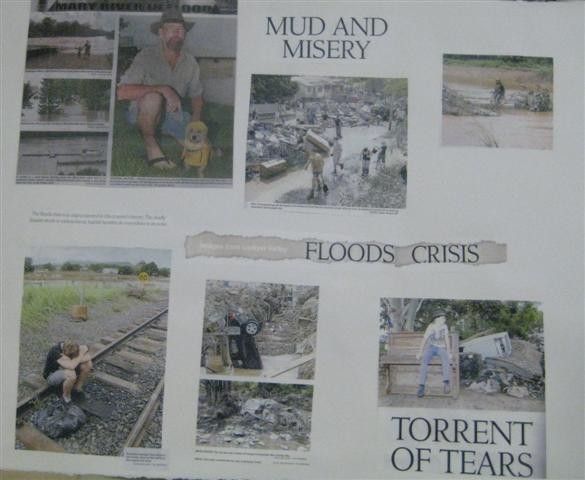 Mud and Misery the Clean up
Sources for the cutting books include: The Courier Mail, Sunday Mail, The Australian and Weekend Australian, Balonne Beacon, Rockhampton Bulletin, Sunshine Coast Daily, Gold Coast Bulletin, Bayside Star, North-side Chronicle, Gympie Times, South Burnett Times, Queensland Times and the Toowoomba Chronicle. Other images can be seen at Queensland Under Water.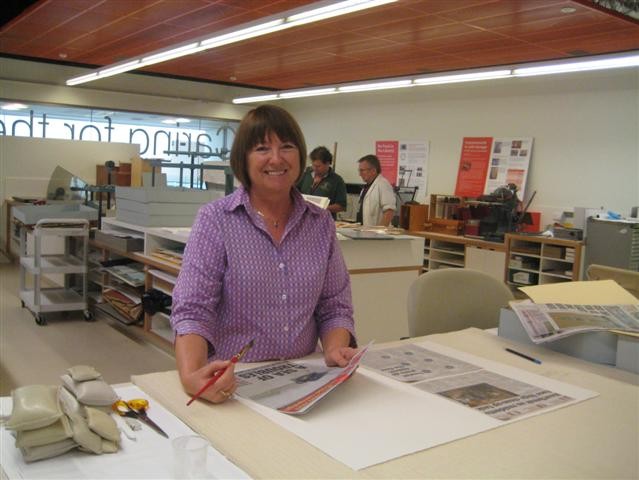 Creation of the Flood Cutting Book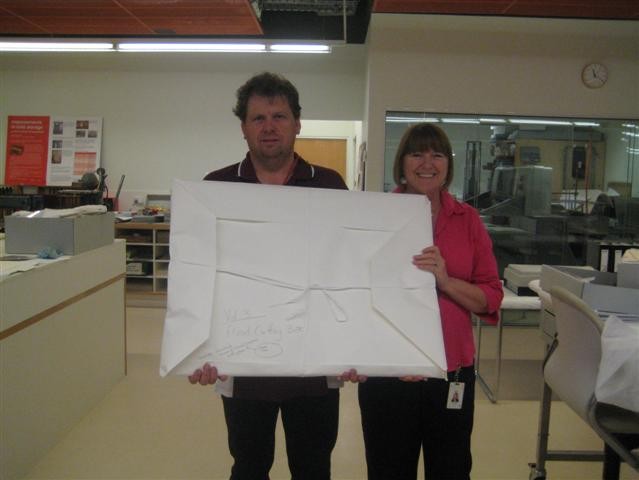 Flood Cutting Book ready for binding
Comments
Your email address will not be published.
We welcome relevant, respectful comments.