Indigenous Languages Research Discovery Workshop February 2014
By JOL Admin | 30 January 2014
The State Library will be hosting an Indigenous Languages Research Discovery Workshop from 24-26 February. Since 2009, State Library has conducted seven (7) Research Discovery Workshops - this represents over 150 participants researching 85+ Queensland languages!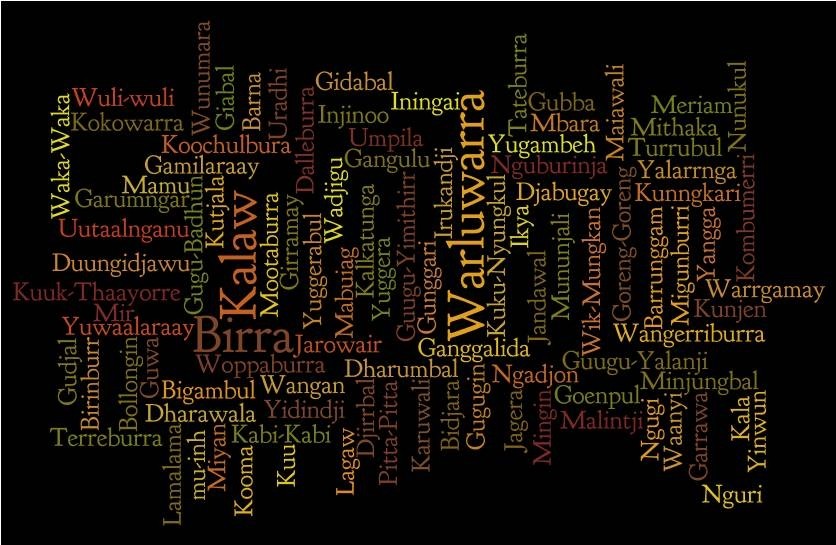 This event is aimed at language workers and community members who are currently working/have an interest in traditional languages and supporting language revival programs in communities. The main focus for the Research Discovery Workshop is to facilitate access to State Library collections for community language workers and allow them to source new language references from some unusual materials. Original Materials such as pastoral records, journals, diaries and notebooks can hold valuable language material that was collected in the 1800's.

The Research Discovery Workshops have been supported through funding from the Indigenous Languages Support Program (ILS) from the Australian Government's Attorney-General's Department, Ministry for the Arts. The February workshop will continue to build upon the successes of previous years as well as extend community knowledge. Similar to previous years, guest speakers will complement the research sessions and provide snapshots of significant resources and projects happening in community language revival.
Another outcome from the workshops has been the networking opportunities with other community members who are researching their local community languages. This has lead to very insightful discussions on issues that are impacting in communities as well as highlighting success stories in language revitalisation. Such discussions has prompted State Library to host a Queensland Indigenous Languages Roundtable as part of the workshop, on Wednesday 26 February. State Library in partnership with the Yugambeh Museum Language & Heritage Research Centre will be co-hosting this event and bring together key stakeholders to network, share ideas/projects and explore issues with a view to coordinating actions and energies for language revival in Queensland.
Over the course of the Research Discovery Workshop, our facilities are transformed from quiet research spaces in the John Oxley Library Reading Room to conversation hubs with people chatting about their research, sharing resources, and supporting each other in their language work. These events have been very well supported and produced some exciting finds for the workshop participants as well as State Library staff. Participants have also assisted in the identification of materials of significance and interest to Aboriginal and Torres Strait Islander people for future digitisation by State Library.
Comments
Your email address will not be published.
We welcome relevant, respectful comments.