The Embury Expeditions to the Great Barrier Reef - 1928 to 1934
By Joan Bruce, Specialist Librarian, State Library of Queensland | 13 August 2018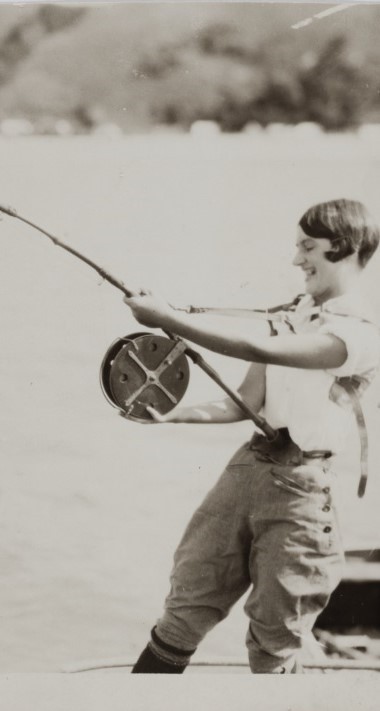 Cora Dunphy, Lindeman 1928
Cora Dunphy was one of the lucky members of the first Embury Expedition to the Great Barrier Reef.
A cross between scientific expedition and Great Barrier Reef holiday, the Embury Expeditions were privately organized by New South Wales schoolteacher Monty Embury.
About one hundred people joined the first expedition to Lindeman Island in 1928 - mostly schoolteachers from New South Wales and Queensland.
They were accompanied by several marine scientists such as Mel Ward who gave lectures and led scientific excursions. That was the educational side of things.
The entertainment side included spectacular fishing by day – going by the number of photographs of people with fish bigger than themselves – and amusements such as dances and concerts at night.
Members of the Embury Expedition relax on Lindeman Island, Christmas, 1928. John Oxley Library, State Library of Queensland. Neg 11660
In those days you had to take almost everything with you, so organizing something on that scale was quite a feat.
To get there most people travelled to Proserpine by train – which must have been an endurance feat in itself – then by bus and launch to the islands.
Bill the cook - posing in front of some of the classier accommodations on Lindeman
Monty's team also included two professional photographers, Otho Webb and Arch Embury, who conducted some of the earliest Australian attempts at underwater photography.
Building a plate glass fronted case they fitted a camera inside with its lens pointing towards the glass. Arch leant out over the water, poked the glass front under the surface and worked the shutter, while Monty's job was to hang on to a strap around his waist to keep him from going in headfirst.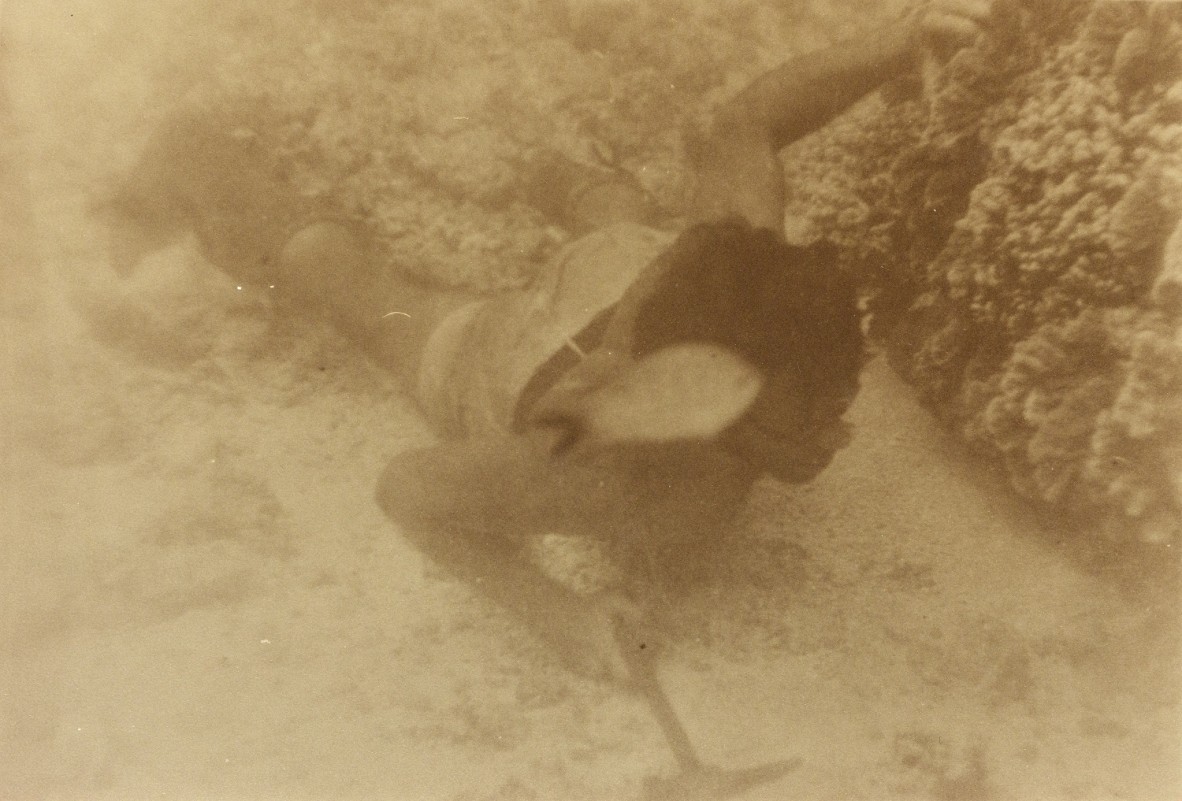 Mel Ward diving on the Great Barrier Reef
This photograph may be the earliest underwater image of the reef, according to Dr Celmara Pocock.
Islands Exhibition
State Library of Queensland's Embury collection contains more than 150 photographs, several of which are featured in the Islands: Hidden Histories from Queensland Islands exhibition, held in the Philip Bacon Heritage Gallery from 30 June 2018 to 27 January 2019.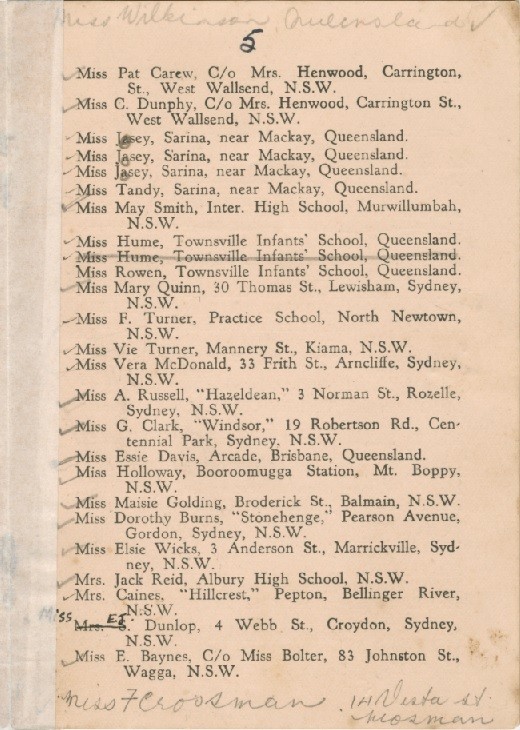 Members of Lindeman Island Great Barrier Reef Expedition, 17th December 1928 to 19th January 1929
Other bits and pieces in the collection include a printed list of members of the Lindeman Expedition. Many names are crossed out and others added by hand but Cora duly appears near the top of page five.
Full Names
Cornelia Mary Penkett (Cora) Dunphy
Edwin Montague (Mont or Monty) Embury
Charles Melbourne (Mel) Ward
Further reading
OM91-98 Embury Family Papers 1927-1934
E.M. (Edwin Montague) Embury. The Great Barrier Reef. (Sydney, Shakespeare Head Press, 1933)
Dr. Celmara Pocock. Tactile landscape: visitors at the Great Barrier Reef
Joan Bruce - Specialist Librarian, State Library of Queensland
Comments
Your email address will not be published.
We welcome relevant, respectful comments.