Economos' Café, Rockhampton
By JOL Admin | 9 January 2020
Restaurant proprietors, Emanuel, William and Nicholas Economos, trading as the Economos Bros., ran their business in East Street, Rockhampton. East Street was a bustling metropolis when the brothers opened their traditional Greek café in the 1920s. Previously known as the Australian Café, the brothers renamed it the Busy Bee Café.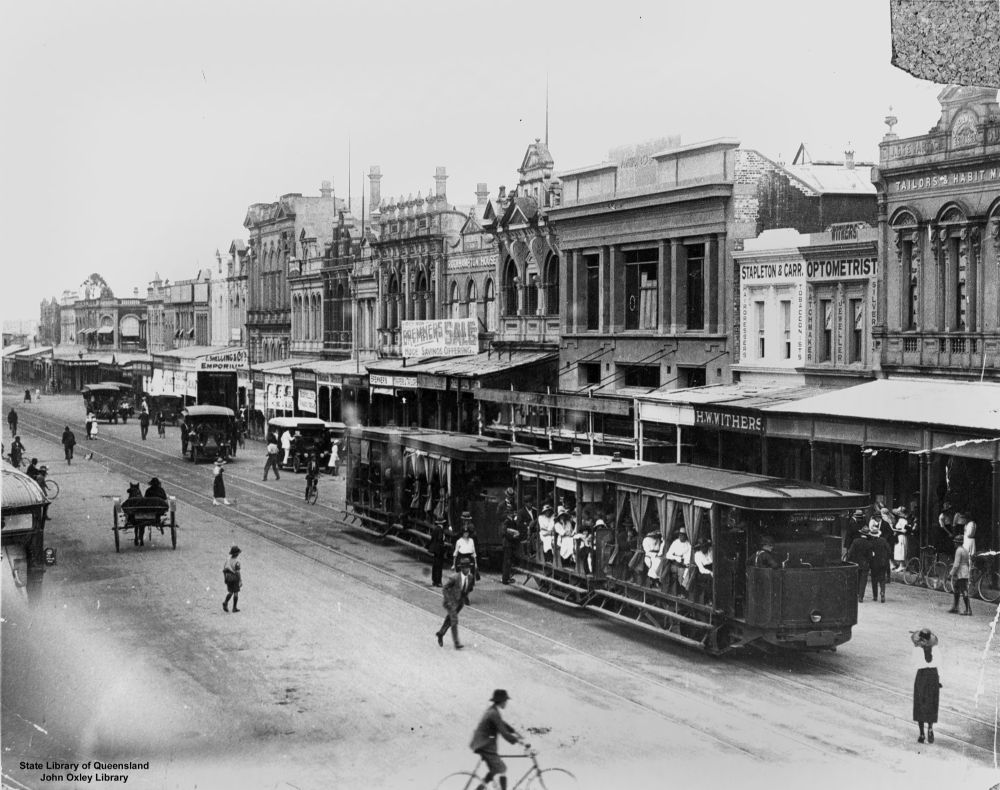 Trams and other vehicles on East Street, Rockhampton, 1923. John Oxley Library, State Library of Queensland. Image 167977.
The Rockhampton Greeks were a close-knit community in the 1920s running about ten cafes in the town. Mostly Kytherian single males, they sought every opportunity to spend their leisure time together, sometimes going on outings to the pictures or to the beach at Yeppoon or Emu Park on Sundays. (Pg.304)
Every two months or so late on Sunday nights when the shopping precinct of Rockhampton was in darkness, the Greeks would come together in one of the cafes for a party. Involving proprietors and the workers, bosses provided the food and couples would dance the kalamatiano, the sirto and the dipla. Games included the Rizika, a traditional game played in Kythera involving apples bearing the name of women in the group which would be put in a bucket of water. The men would make up a love song, sing it out loud and pull out the apple for the woman whose name was on it. (Pg.304)
George Trifilis whose wedding breakfast was celebrated in the Busy Bee Café in Rockhampton was the owner of the Busy Bee Café in Kingaroy.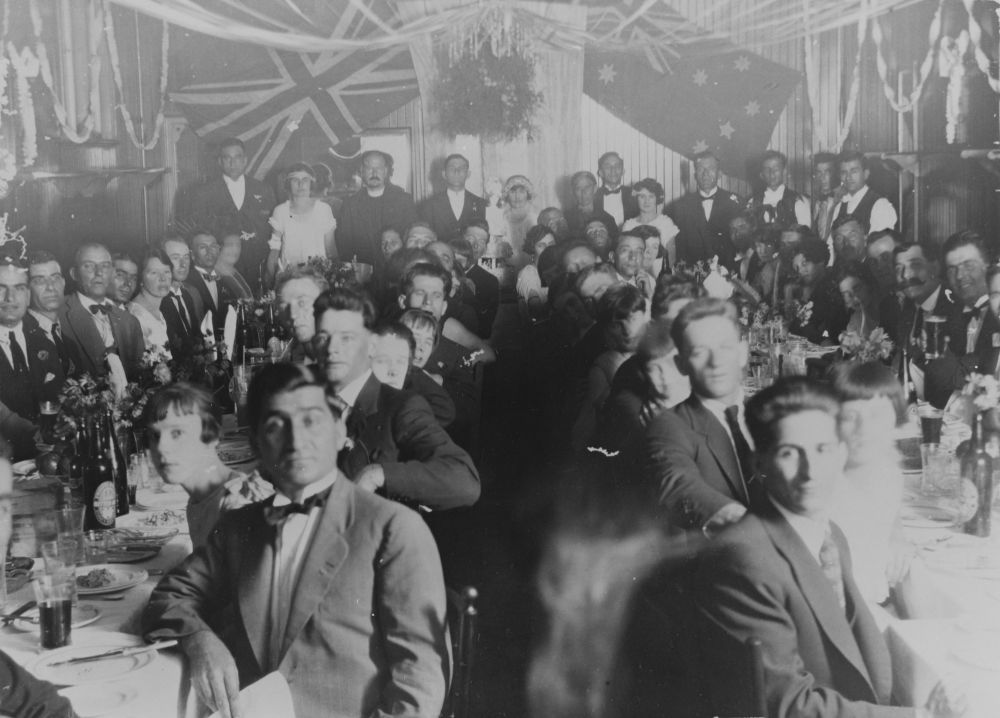 Wedding breakfast of Matina Economos to George Trifilis in Economos Brothers Cafe, Rockhampton, 1925. John Oxley Library, State Library of Queensland. Image 105120.
Sources:
Exhibition – Meet me at the Paragon
State Library's latest exhibition, Meet me at the Paragon explores how the creation of American-style cafes enabled Greek migrants of the early to mid-1900s to carve out a new life in a foreign land. The exhibition runs from 27 September 2019 until 15 March 2020.
Anne Scheu - Engagement Officer, State Library of Queensland
Comments
Your email address will not be published.
We welcome relevant, respectful comments.