'To craft or not to craft - A serial question'
By Leela Wittmer, Librarian, Digital Delivery | 3 June 2021
Series: Magazines and journals available at State Library.
In this blog series our librarians dive into our print journals and magazine collection for the hidden gems, personal favourites and most requested.
Next in the series, Librarian Leela Wittmer shares a wonderful selection of craft and hobby journals and magazine.
At the risk of stating the obvious everyone has vastly different tastes but here at State Library if you get excited about your chosen craft or hobby we're likely to have a magazine or journal for you. The following list is far from comprehensive and reflects my personal diverse tastes. I've included a PressReader (if you don't know you need too)open_in_new alternative to all the print magazines listed and a print alternative to the online magazines listed. I've even thrown in an older journal to highlight the gargantuan collection of older magazines and journals for the true vintage enthusiast.
Front cover of Living with Plants magazine, taken from PressReader.
This magazine was published between the early 1970's and late 1980s. It is chock full of Australian craft news, exhibitions open and features of beautiful hand-crafted objects. Not much of an instructional magazine this one is an interesting window into Australia's crafting past. Crafting is as a much subject to changing fashions as anything!
There isn't a general 'craft' equivalent on PressReader but if you head to PressReader through our catalogue and select 'Craft & Hobbies' under 'Categories' I can guarantee you a great time.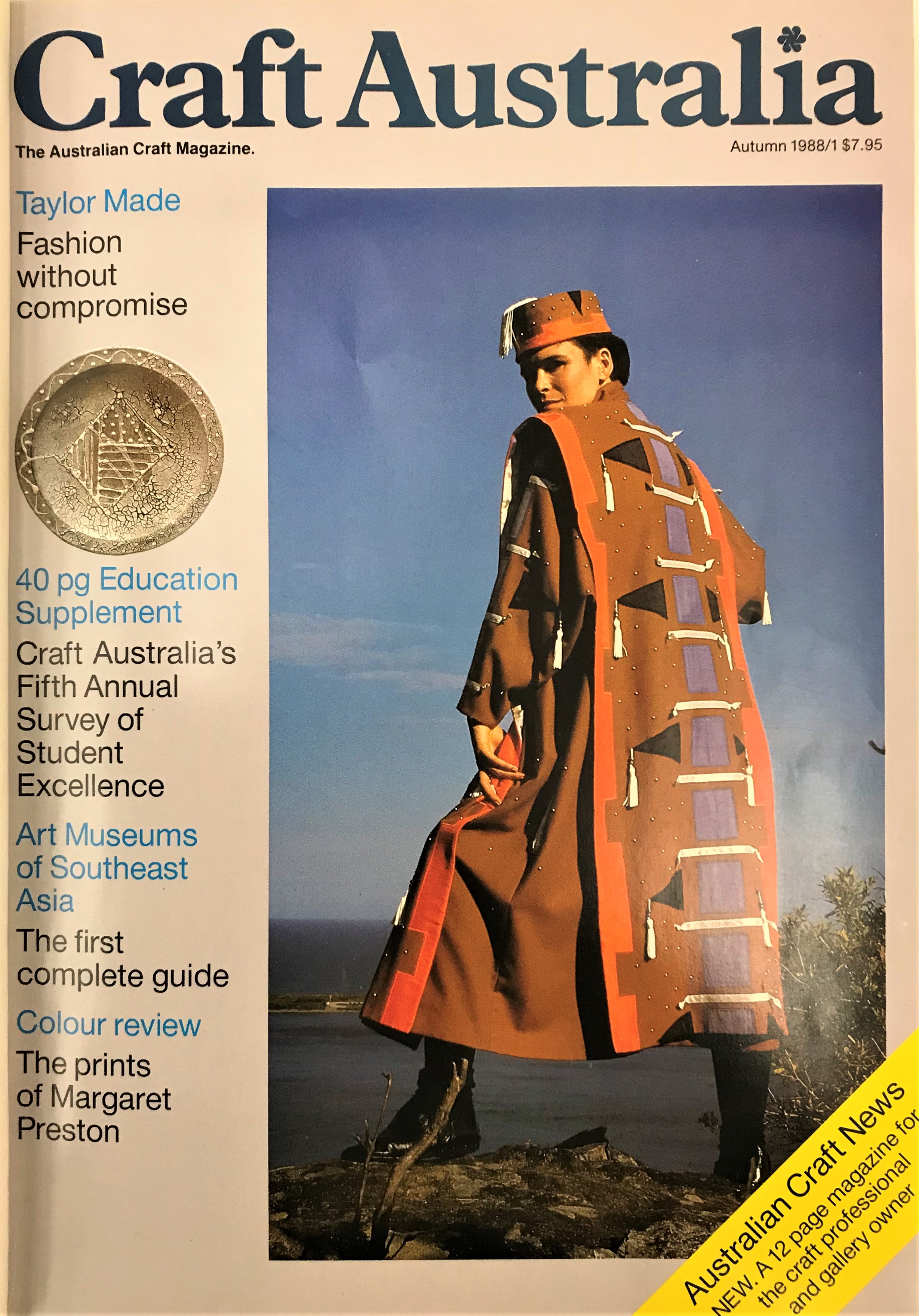 Front cover of Craft Australia magazine, Autumn 1988
Embroidery: The textile art magazineopen_in_new
This is a beautiful and practical serial. There are lessons to be learned and pictures to be ogled. The texture of the art almost leaves the page and you will have come away having learned something of the practice. In a practical sense – probably for the more experienced embroiderer... but a person can dream, can't they?
The Pressreader alternative is Love Embroidery.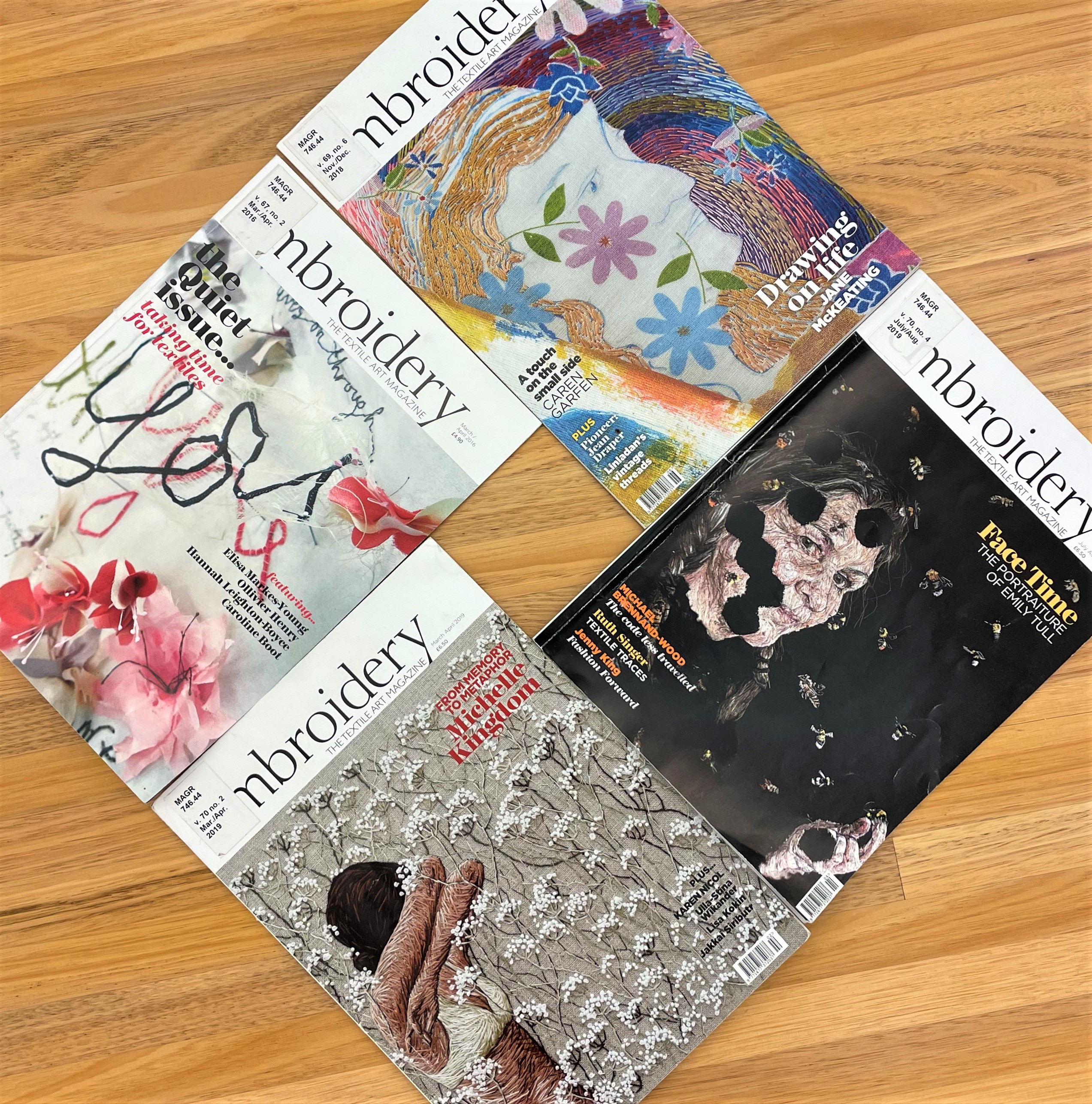 Front covers of the Embriodery: The textile art magazine
The Woodworker & good woodworking magazineopen_in_new
This one is absolutely a practical manual but you can also fantasise about woodworking skills and tools that you'll never be able to possess... or maybe that's just me. Step-by-step instructions are included with every featured project. It is advanced but still very accessible.
The Pressreader option for this magazine is Popular Woodworking.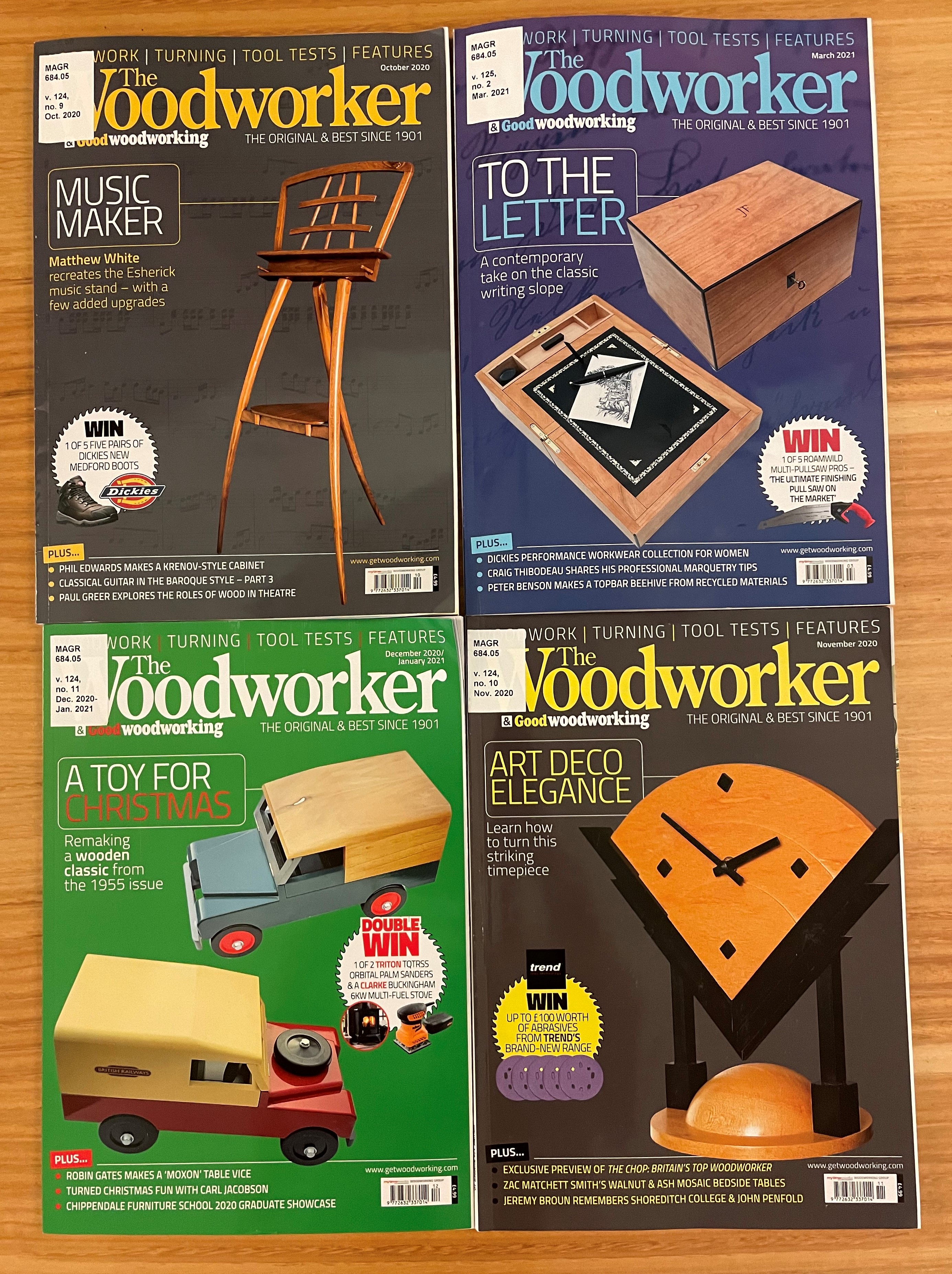 Front covers of The Woodworker & good woodworking magazine
This is one of the most genuinely beautiful magazines I have ever seen. I will probably never make paper by hand but I can dream of sprinkling wild flowers and dead leaves into macerated paper to my hearts content with this one. A work of art as much as a craft magazine, Hand Papermaking is a mixture of 'how to' and features on paper artists. And most obviously the paper its published on feels amazing!
Sorry no PressReader alternative for this one. Just come in and borrow it!
Front covers of the Hand Papermaking magazine
These are just a few favourites. Explore our online catalogue One Searchopen_in_new for your favourite craft or hobby and get inspired.
You can access these resources and more onsite at State Library and you can also borrow them to enjoy reading at home. It's all free with your State Library membership.
Look out for the next blog in this series #OurFavouriteJournals
Comments
Your email address will not be published.
We welcome relevant, respectful comments.