Black Bros Café, Goomeri
By JOL Admin | 16 February 2020
During the early 1940s a vigorous Greek community was growing in the South Burnett towns of Murgon, Goomeri and Nanango. Almost all Kytherians and related to each other, they supported each other's businesses and played an important role in establishing the commercial life of these small towns.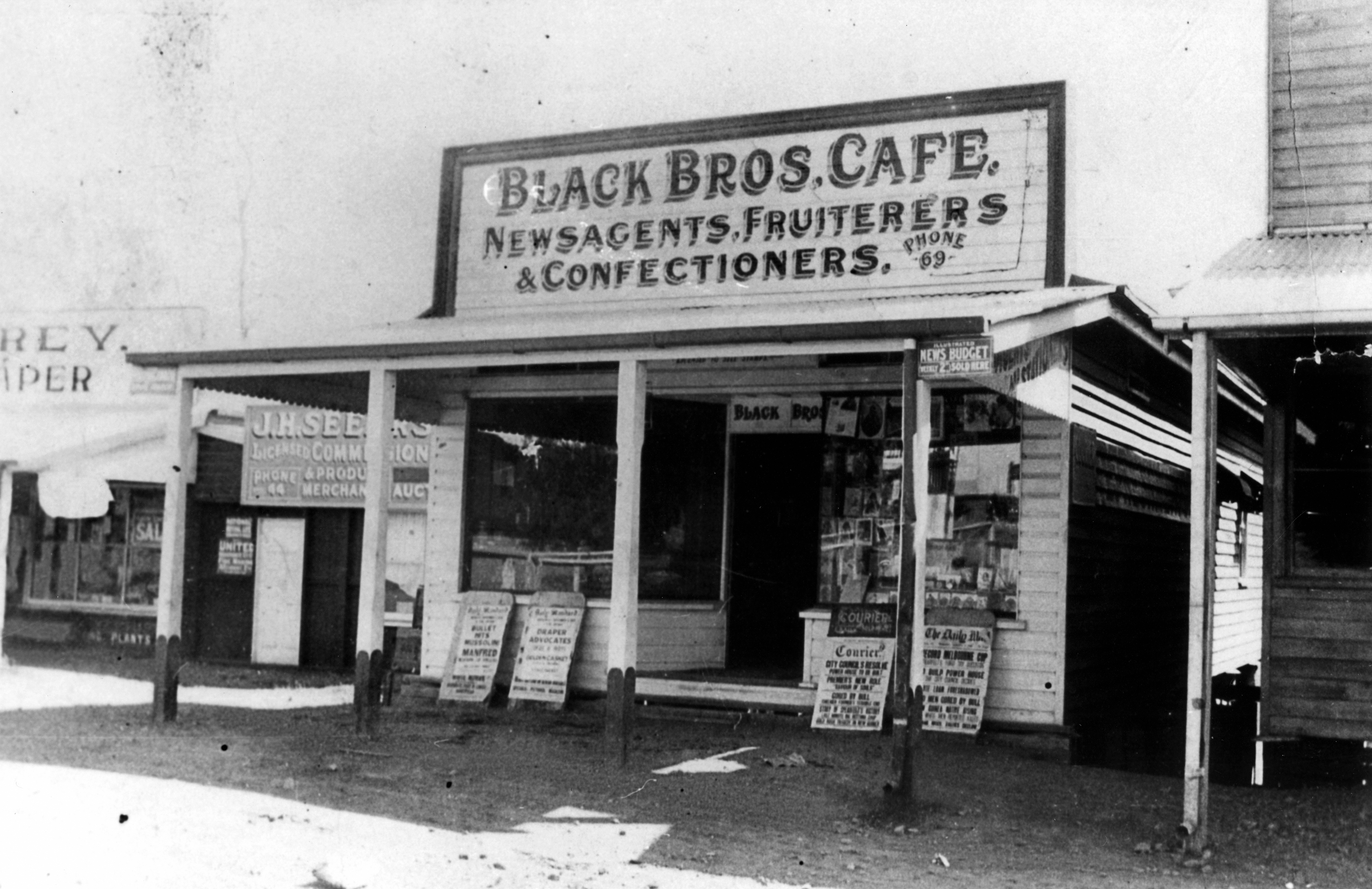 Black Bros Cafe was also a newsagent, fruiterer and confectioner, 1930. John Oxley Library, State Library of Queensland. Neg 14973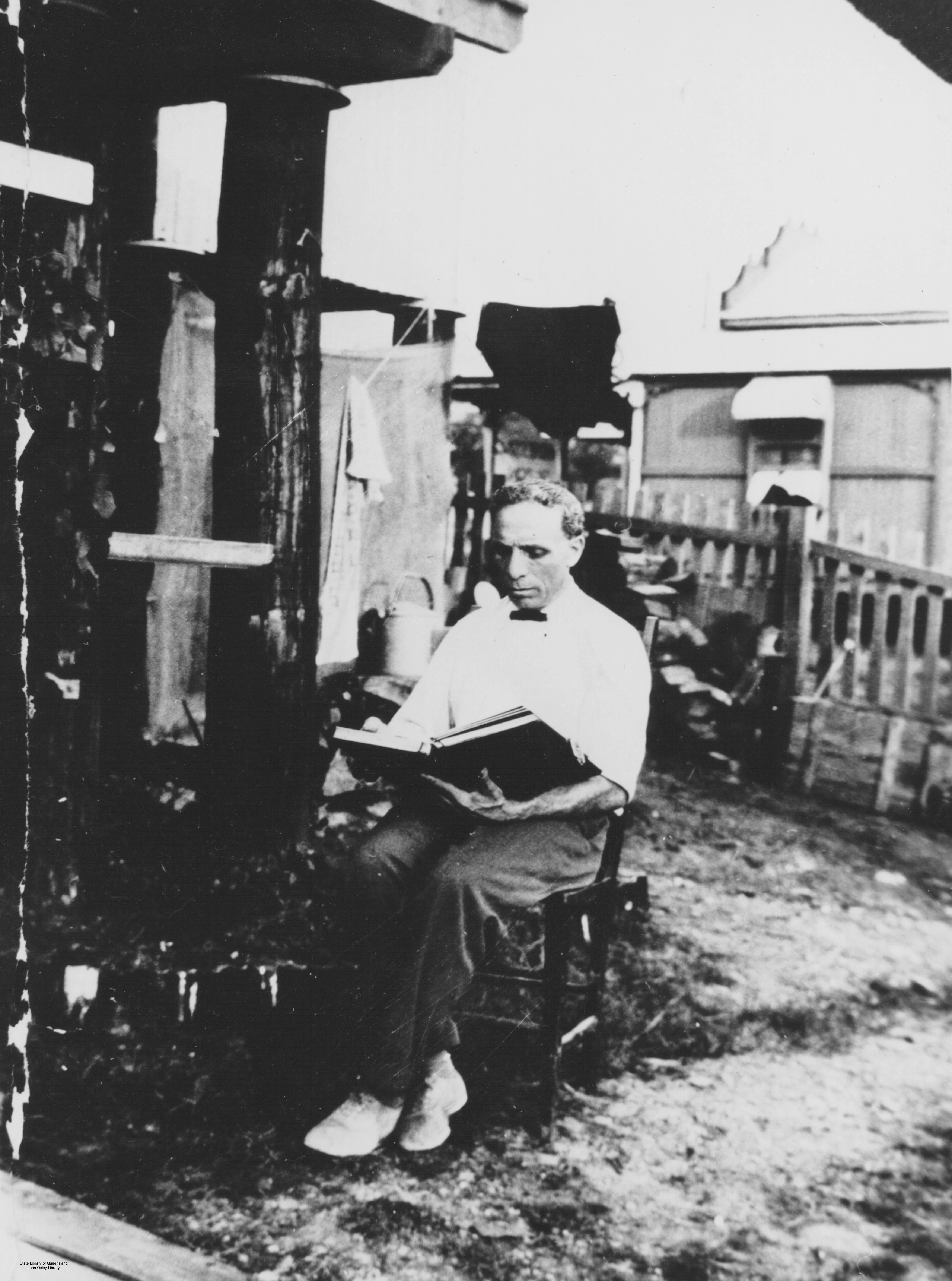 John Mavromatis (Black) sits and reads a book in the yard behind his cafe, 1928. John Oxley Library, State Library of Queensland. Neg 101773
Denis Conomos quotes in The Greeks in Queensland: a history from 1859-1945open_in_new that during the 1940s Vince (Valerios) Hellen (Veneris) attracted many Greeks to Goomeri.
"In one town block, Tony Argeris had a butcher's shop, Hellen, a drapery and John Mavromatis (Black) and his son Jim had a café in a building that was owned by John's brother George."
When Vince acquired a holiday house at Pialba all the local Greeks from the nearby towns of Kingaroy, Wondai, Murgon, Nanango and Gympie would join them.
During the war years John's brother George in nearby Murgon was struggling to maintain the business once his two nephews were called up. With a large military camp based at Murgon, George threatened to close it unless he could retain one of his nephews to help him run the café. The authorities told George they would seize it if he didn't reopen, such was their power at the time. George's Greek compatriot Vince Hellen agreed to take over the business in Murgon even though he was based in Goomeri. George joined his brother John in Goomeri.
Source:
Exhibition – Meet me at the Paragon
State Library's latest exhibition, Meet me at the Paragon explores how the creation of American-style cafes enabled Greek migrants of the early to mid-1900s to carve out a new life in a foreign land. The exhibition runs from 27 September 2019 until 15 March 2020.
Anne Scheu - Engagement Officer, State Library of Queensland
Comments
Your email address will not be published.
We welcome relevant, respectful comments.