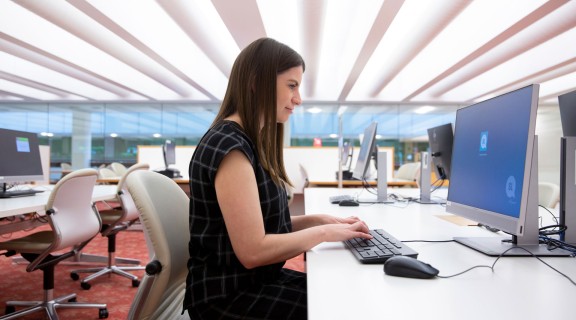 This is a space where you can relax, use the Internet and socialise.
The Infozone is located on level 1. You will find computers and printing facilities here as well as free wi-fi and mobile phone charging stations. The Infozone is the gateway to the Carers' Room, The Corner, The Parlour and kuril dhagun.
Visitors to Infozone can access one of up to 22 computers, and each computer allows up to 60 minutes of use. You do not need to be a member to use these computers.