Twenty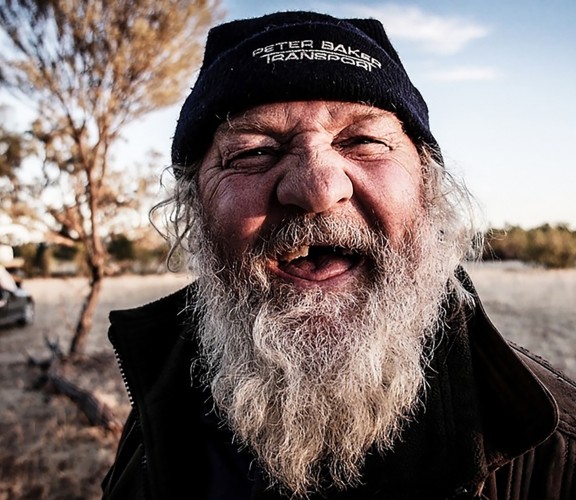 Twenty
Two decades of Queensland photography
Twenty is a photography exhibition reflecting on the last 20 years in Queensland. Documentary photography plays a vital role in capturing the events and experiences that shape our lives.
Twenty reveals a story of a changing Queensland—one that still has echoes of its past but is also embracing a more diverse and tolerant future. Looking back, the year 2000 seems a simpler time. Over the last two decades, society has undergone seismic shifts. Immerse yourself in this rich and complex history.
Photographers
The 56 photographers featured in Twenty represent the incredible diversity of Queensland's documentary photography community. Some are well-known, some are emerging, some have been practising their craft for years relatively unknown. Some studied photography, some are self-taught. They are all dedicated to documenting Queensland and their work has allowed State Library to develop an astonishing visual archive of our state in the contemporary era.
Show list of all photographers
Read photographer statements
Stories
The Conversation: People, Power and Photography
Photographs have tremendous power, serving as witness to atrocity, injustice and shared humanity.
Behind the Lens: Anna Thurgood
Step behind the lens with exhibition curator Anna Thurgood as she gives an overview of Twenty. This is the first in a series of talks. Throughout July, Anna will interview six photographers featured in Twenty.
Behind the Lens: Interview with Brian Cassey
Brian Cassey is a freelance photojournalist and documentary photographer based in Cairns who has covered some of the biggest events in the Asia Pacific region in the last 20 years.
Behind the lens: Interview with Jo-Anne Driessens
Jo-Anne Driessens, a descendant of the Koa people, completed her cadetship at State Library of Queensland and spent the next 15 years working as a staff photographer. Still a photographer herself, Jo-Anne is passionate about supporting and mentoring the next generation of Aboriginal documentary photographers.
Behind the lens: Interview with Stephen Booth
Stephen Booth has spent the last 20 years photographing the live music scene in Australia, from the smallest punk shows to the largest festivals. His work has appeared in Rolling Stone Australia, NME and Spin magazines as well as The Courier-Mail and The Australian newspapers.
Behind the lens: Kelly Hussey-Smith and Alan Hill
Kelly Hussey-Smith and Alan Hill, who work both separately and together, have an interest in the intersection of documentary photography, visual art and investigative journalism.
Behind the lens: John Gollings AM
John Gollings AM is recognised nationally and internationally as Australia's pre-eminent architectural photographer and his images have played a significant role in shaping public perception of Australian architecture.
Talking Ideas: Growing Up in Queensland with Benjamin and Tammy Law
Watch a lively online discussion between siblings, author Benjamin Law and photographer Tammy Law, as they reflect on their experience of growing up in Queensland. From natural disasters to protest rallies, at times isolated and lonely, but always full of a sense of home and community.
As it happened: Kerry O'Brien
Hear from Gold Walkley award-winning journalist Kerry O'Brien as he looks at State Library's astonishing visual archive of Queensland as part of Twenty: two decades of Queensland photography online exhibition.
The Concerned Photographer, Hamish Cairns 2013
3:24
Richard Stringer architectural photographer
1:17