/

Previous John Oxley Library Award winners
Previous John Oxley Library Award winners
As Australia's leading library of Queensland's documentary heritage, the John Oxley Library plays a vital role in the development and communication of Queensland memory.
The John Oxley Library Award recognises an individual who had made an outstanding contribution to the appreciation of Queensland history. The Award is granted annually to promote the value of historical knowledge and its role in shaping Queenslanders' understanding of themselves and each other.

The achievement being recognised may relate to any aspect of Queensland's social, political, economic and cultural life; and may take any form, occurring in any context, and extending over any period of time.
Listed below are the previous winners of the John Oxley Library Award.
2021 Recipient
The recipients of the 2021 John Oxley Library Award are Tracey Olivieri and Chris Dawson for their work with the group, Friends of South Brisbane Cemeteryopen_in_new.
Tracey Olivieri explains her association with the group:
"I founded the Friends of South Brisbane Cemetery in 2005 with two dear friends, Marilyn Paul and Roma Waldron.
The cemetery was unkempt, and I felt I had to do something to help protect this special heritage place. I grew up in the local area and used to spend a lot of time at the cemetery so it became a very special project for me.
We photographed every grave, embarked on re-mapping and compiling a database of the residents; helped family historians locate graves; recorded many known and unknown stories of the residents. This was all done along with trying to clean the cemetery. All of this is still being done on a larger scale today with Chris Dawson working equally hard alongside me. Many amazing volunteers come and clean on our "Guardian Angel" cleaning days. We share many of the stories through publications, tours, public talks, facebook and our website. We have plans for more and new things over the years ahead"
Chris Dawson explains his association with the group:
"Our historical cemetery work in recent years has included recording, mapping and maintaining graves; biographical research; writing; tour guiding; public talks; family history assistance; website and social media development; lobbying for cemetery improvements; and generally encouraging visitation and engagement with the cemetery as a heritage place.
This is very much Public History. One of our proudest achievements has been to build a community of wonderful people around this project, people who we never knew a few years ago but who are now friends and partners in the work. This has probably been our happiest achievement because the underlying principle of everything we do is that the more people know about the place, and the more they engage with it, the more they will care about it and want to protect it into the future. What we have achieved so far has built a strong foundation for us to do even better in the future."
Tracey talks about her work with the Friends of South Brisbane Cemetery group in the video below:
2020 Recipient
The 2020 winner of the John Oxley Library Award was Joanne Tapiolas for her project Footprints of Italian Prisoners of War in Queensland.open_in_new
Footprints of Italian Prisoners of War in Queensland is an international community project spearheaded by Joanne Tapiolas. Through her website and her book, Walking in their Boots Joanne has brought to life Queensland's little-known history of the Italian prisoners of war who worked on Queensland farms.
A proud Queenslander, her passion for family history and insight into social history has inspired Queenslanders and Italians from around the world, to become part of this project and share their stories.
Joanne Tapiolas's research is comprehensive and diverse due to the project's collection of and access to stories, letters, photographs, testimonies, artefacts, embroideries and music. Providing valuable perspective, farmers, farmers' wives, farming children, the town kid, an Australian Army interpreter, children of Italians prisoners of war, Italian prisoners of war, a local nurse, a mother of an ex-POW have all contributed to this colourful and vibrant Queensland history.
In March 2021, Joanne received international acknowledgement from one of Italy's major daily newspapers, Corriere della Sera for her project and research into Italian prisoners of war in Australia during the Second World War. Corriere della Sera, 17 March 2021, Joanne Tapiolas, the Australian who finds Italian soldiers imprisoned...article by Amelia Esposito.
Blog: International spotlight shines on Italian prisoners of war project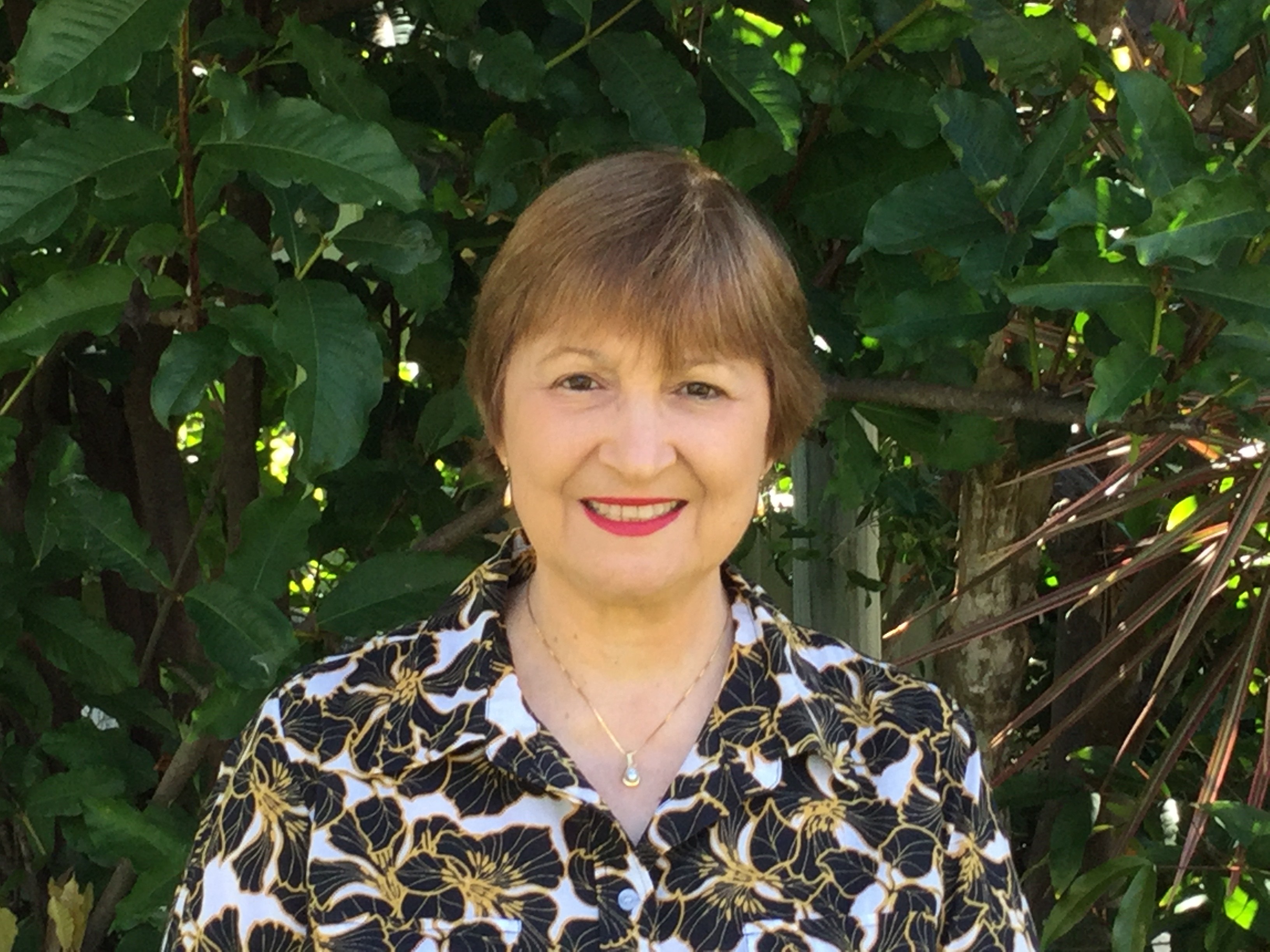 2019 recipient
The 2019 winner of the John Oxley Library Award was Paul Lyons. Paul was recognised for his dedication to the recording and sharing of North Queensland news and history, and his efforts to preserve Townsville news archives. Paul was responsible for rescuing 40 years of North Queensland news and television history from a dumpster bin after the local television station was shut down. The longstanding cameraman and producer, then spent the next decade protecting the archive before finding it a permanent home within the local library.
2018 recipient
The 2018 winner of the John Oxley Library Award was Ian Poole. Ian made significant contributions to Australian photography – not just as a Queensland photographer, but also as a teacher and mentor, writer, curator, a critic and judge, an aficionado of the art, and active participant in industry groups. In March 2011, Ian donated an archive of some 100,000 original negatives, colour transparencies, photographic prints and scrapbooks to the State Library of Queensland.
Ian's collections held by the John Oxley Library:
Blog: 2018 Queensland Memory Awards
2017 recipient
The 2017 winner of the John Oxley Library Award was Dr Spencer Routh OAM for his life-long contribution to the library and information sector.
A self-proclaimed "lover of libraries", Spencer was appointed the first Reference Librarian at the University of Queensland in 1959 and spent 42 years dedicating himself to "becoming a true partner in the transaction to find information". He was awarded a Medal of the Order of Australia for his services to libraries in Queensland. Spencer was a Queensland contributor to the Australian Dictionary of Biography since 1975. In 2003 he received the Australian Dictionary of Biography Medal, referring to Spencer as the "Sherlock Holmes of researchers".
Spencer has been visiting and using the State Library of Queensland and our collections since 1948. Known to multiple generations of State Library staff his frequent presence in our research spaces will be dearly missed as he passed away in 2022. In 2015, State Library conducted an 88 minute interview with Spencer reflecting of his life and career. 30055 Spencer Routh papers and oral history interview. Listen - http://ow.ly/NPhC50KXC31.
2016 recipient
The 2016 winner of the John Oxley Library Award was Kim Wilson for her innovative work recording the history of local architecture and initiating and leading the Brisbane Art Deco Project.
Blog: 2016 Queensland Memory Awards
2015 recipients
The 2015 joint winners of the John Oxley Library Award were:
Trevor Newman
Trevor Newman coordinated the popular blog Your Brisbane: Past and Present. Trevor's blog compiled valuable information about Brisbane's buildings, those we consider landmarks, as well as many others. It's a well written blog by a person who grew up in Brisbane. Trevor has been consistently nominated by Queensland Memory staff as a nominee for this award for the past few years.
Trevor's blog has now discontinued but we have archived a copy through the National Library of Australia's PANDORA web archive. Trevor now has a Facebook Group on the subject.
Trisha Fielding
Trisha Fielding coordinates the equally popular blog North Queensland History (northqueenslandhistory.blogspot.com.au). Trisha also writes a weekly history column for the Townsville Bulletin and is a regular contributor to local ABC Radio. In 2010, Trisha published her first book, Flinders Street Townsville: A pictorial history, which was awarded a high commendation by the National Trust of Queensland and she received an award for writing at the Townsville Arts Awards. Trisha is an active member of local studies groups.
Blog: 2015 Queensland Memory Awards
2014 recipient
The 2014 winner of the John Oxley Library Award was photographer Richard Stringer. Richard has enjoyed a long and distinguished career as a photographer of Queensland's landscape and architecture. For more than 40 years he has been an important advocate for preservation of Queensland heritage and has actively contributed to our historical record by documenting much of the now vanished built environment throughout the State. He began life as an architect and this informs his practise as a photographer. As Queensland's most prominent architectural photographer his work has been included in landmark publications and exhibitions.
Blog: 2014 Queensland Memory Awards
2013 recipient
The 2013 winner of the John Oxley Library Award was author and journalist Matthew Condon for Three Crooked Kings, his recent investigative work into corruption in the era of former Police Commissioner Terry Lewis. Matthew was also awarded in recognition of his ongoing contributions to the telling of Queensland stories both past and present, and his committment to bringing pertinent issues to the forefront of our state's social consciousness.
Blog: 2013 Queensland Memory Awards
2012 recipient
The 2012 winner of the John Oxley Library Award was filmmakers Sean Gilligan and Adrian Strong for their documentary Fantome Island. The film tells the story of Joe Eggmolesse who was diagnosed with leprosy in 1945 at the age of seven. He was then taken from his family and incarcerated on Fantome Island, an isolated tropical island off the coast of North Queensland.
Blog: 2012 Queensland Memory Awards 2012
2011 recipient
The 2011 winner of the John Oxley Library Award was Dr Ross Johnston. During a long and illustrious academic career at the University of Queensland, he was the author of many publications, among them ground-breaking works which pioneered local and regional history studies and inspired a generation of researchers.
He was a powerful advocate for the study and teaching of Queensland history in its own right and he remains heavily involved in studying and sharing Queensland and Australian history.
He has always been a strong supporter and contributor to Queensland history collections and has been a key member of the Queensland consultative committee for the Australian Dictionary of Biography.
Blog: 2011 State Library of Queensland Awards
2010 recipient
The 2010 winner of the John Oxley Library Award was Professor Kay Saunders for her extensive body of research on Queensland history, and her important mentoring role to generations of students. Professor Saunders has spent many hours over several decades researching in the John Oxley Library, and is recognised as a pioneering female historian, particularly in the disciplines of gender and race studies in Queensland.
Blog: 2010 State Library of Queensland Awards
2009 recipient
The 2009 winner of the John Oxley Library Award was Dr Raymond Evans for his outstanding work documenting the state's past.
He taught for many years at the University of Queensland and is currently an adjunct professor in the Centre for Public Culture and Ideas at Griffith University. Professor Evans has been writing about Queensland and Australian history since 1965. His book, A History of Queensland (Cambridge University Press, 2007), was short-listed for the 2008 Prime Minister's Literary Award for non-fiction.
2008 recipient
The 2008 winner of the John Oxley Library Award was the Nambour Chronicle Digitisation Team for the development of an online version of the Nambour Chronicle from 1903–1955.
This fully searchable website ensures that the heritage of the area is more accessible to all in an innovative way, both now and into the future. The project provides an excellent example of collaboration between library staff of different Councils (Maroochy and Caloundra).
2007 recipient
The 2007 winner of the John Oxley Library Award was the Queensland Family History Society Publication Group.
This organisation received the Award for raising the profile of Queenslanders from all walks of life who have contributed to our history, not just the leaders in politics and business.