/

Moving images of Queensland
Moving images of Queensland
Explore a selection of home movies donated to the John Oxley Library capturing the essence of Queensland domestic life.
From the 1940s more affordable and portable handheld movie cameras became accessible to ordinary people and were used to record all aspects of their lives. From family holiday trips and special occasions to playing in the back yard, these movies provide an amazing snapshot of life in Queensland during the mid-20th century.
State Library is dedicated to preserving and making accessible these fragile remnants of a bygone era in which the passage of time and the lives of ordinary people have become valuable sources of information for future generations.
Explore this selection of home movies donated to the John Oxley Library capturing the essence of Queensland domestic life.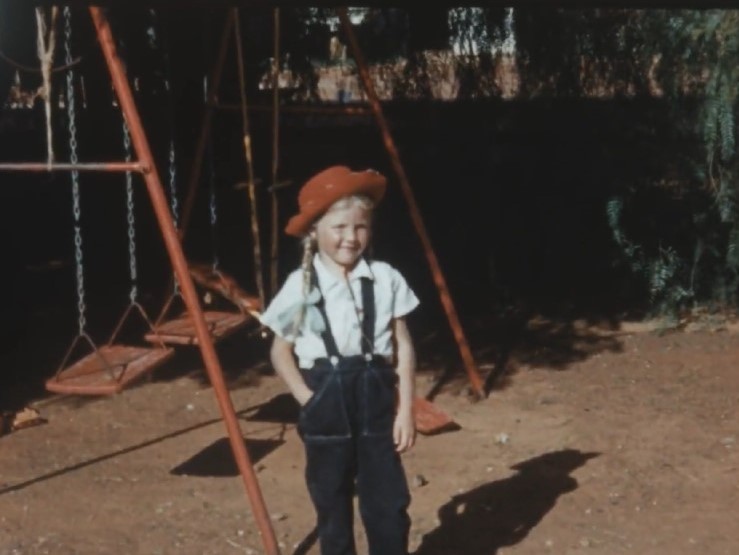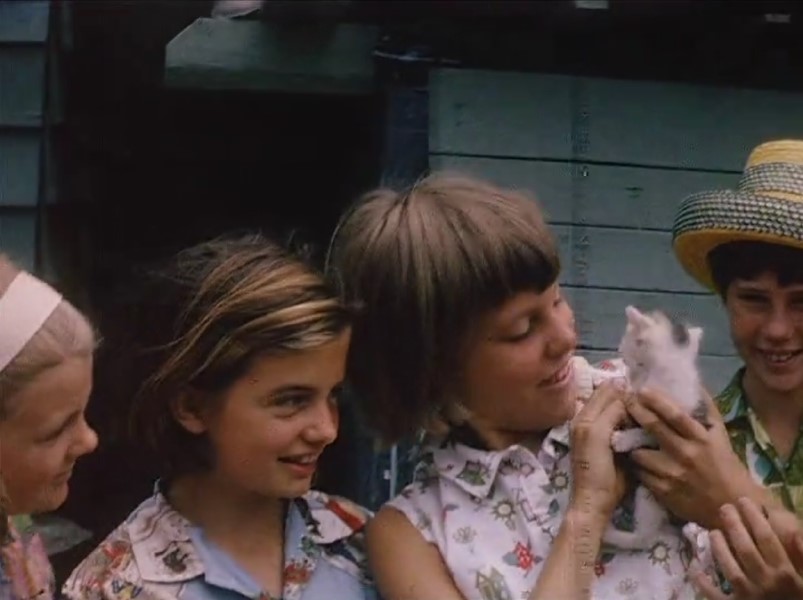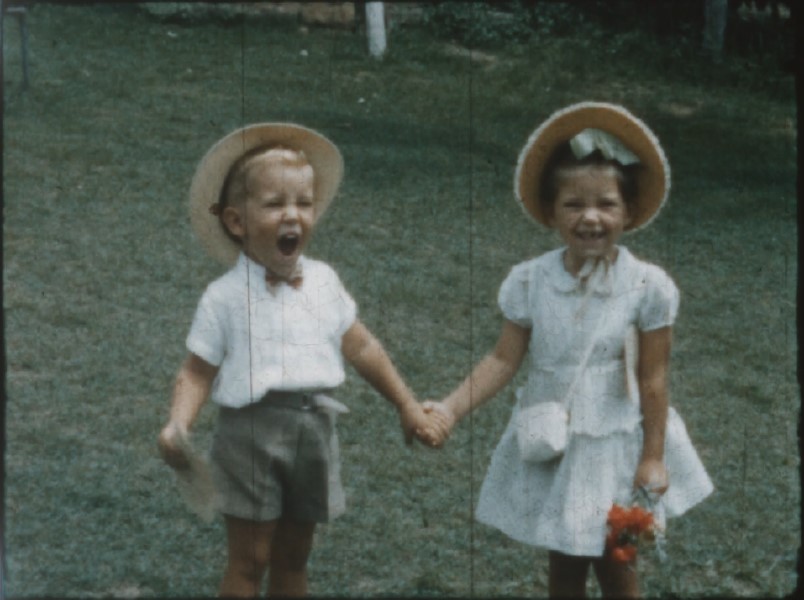 Folk poetry of the people
The late filmmaker Jonas Mekas called home movies the 'folk poetry of the people'. What distinguishes them from the movies of professional or even amateur filmmakers is their spontaneity, lack of a constructed narrative and the fact they were never made for public broadcast.
Home movies retain all the details usually cut from a commercial film – incidental moments of action, erratic camera movements and even glitches in the film itself. But this is precisely what makes them such revealing documents of the past where clothing, architecture and social customs speak of a different time.
Moving with the times
The arrival of American soldiers during the Second World War exposed Queenslanders to new forms of popular culture, with film and the cinema being one of the most popular activities added to the social calendar.
Around the same time, the development of modern technology and advances in manufacturing saw new products arriving on our doorstep with increasing regularity.
While young people particularly welcomed these new influences and technologies, past experience of wartime had taught us to value life and preserve the memories that were important and meaningful to us. The modern home movie camera allowed people to do this as an extension of still photography, capturing whole moments as they unfolded.
Hey day of home movies
Kodak introduced many new developments in film formats, moving from 16mm to 8mm film in the early 1930s and launching Kodachrome colour reversal film (also 8mm) a few years later, helping to reduce the cost of processing film. The company then introduced Super 8 film in the mid-1960s which yielded a clearer image, allowed for sound capture and came in cartridges for easier loading.
These advances ensured home movie making exploded with everyone from ordinary people to celebrities, artists and even prime ministers recording everything from private unguarded moments to history as it happened.
Home movies: Dad's domain?
Although the film camera was invented at the end of the 19th century it remained the preserve of wealthy male hobbyists due to the expense of the equipment and processing costs for many years.
The technological advances in the 1930s and 1940s which made film and cameras more accessible, saw a democratisation in home movie making with more diverse communities taking on the documentation of their own lives. And while the times certainly dictated the man was the 'head of the household' many women, the traditional chroniclers of family life, also began making home movies.
Subject matters
Home movies convey so much information about the lives of people, making them extremely valuable primary sources of historical information. Aside from depicting important community events and historical moments, home movies reveal the passage of time as we watch children grow up and their parents get older. Small details reveal how we lived, the customs we lived by, the traditions we honoured, and even the environment we lived in.
The Gardiner family home movies feature small snippets of pony club and riding horses, Guy Fawkes Day, workings on a sheep and cattle station, even the impact of drought. While some of these traditions have fallen away, the experience of drought remains all too familiar.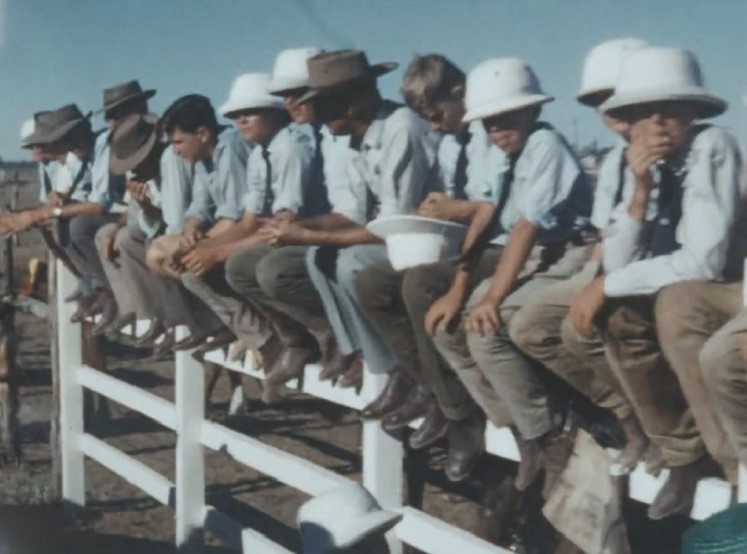 Clever and creative: curated collections
With a little practice some home movie makers were keen to take their skills to the next level. Curating a selection of the family's outings and experiences allowed these budding directors to create an almost filmic record of their life, at home, at work and on holidays.
The Bill Rahmann collection of 29 home movies is a fine example of a travelogue. Bill and his wife Bev added titles to their home movies, each reflecting the different parts of Queensland they visited.
View all three volumes of the curated home movie collection 'Faces and places'.
Recorded from the late 1950s to the late 1980s by Brisbane barrister and father Sir Arnold Lucas Bennett QC, the Bennett family home movies feature humour and comedic experiences in daily life reflected in the titles - 'A day with the family'; 'Bronny the fairy'; and 'Too many cooks'.
Sir Arnold's daughter Merilee went on to create a documentary film examining her relationship with her father as expressed in his home movies. Titled 'A Song of Air', the documentary was included in the Un Certain Regard section of the Cannes Film Festival in 1988.
Reel Rescue
In recent years the Queensland Library Foundation has raised funds through generous donor support to digitise 16mm, 8mm and Super 8 home movies donated to the State Library. It's a race against time to preserve and digitise our fragile audiovisual collection. Through this support and the Reel Rescue campaign, over 250 items have been digitised and made available in our One Search catalogue. You can read more about our progress to date in our Reel Rescue: historic film saved from your donations blog.
Contact the Queensland Library Foundation if you would like to support this important work.
State Library of Queensland has many more digitised home movies and films in our collections which can be accessed online through the Library's catalogue, One Search.