Young Musicians Research Workshop 2014
By JOL Admin | 21 May 2014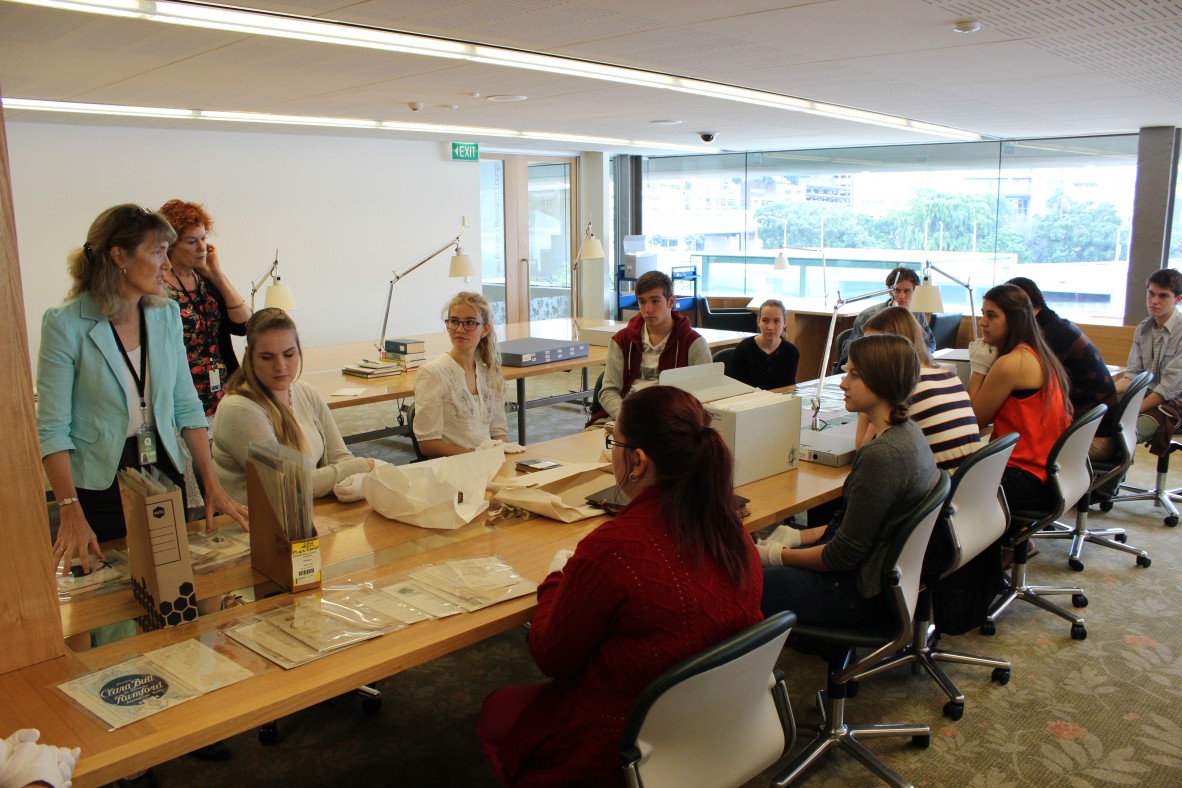 Introduction to State Library music collections
On Monday and Tuesday 19-20 May eleven of the best Music Extension students from across Queensland came to State Library for the 2014 Young Musicians Research Workshop. This year more than half the group came from outside Brisbane, from as far afield as Chincilla and Mosman. The Workshop is offered in partnership between State Library and the Queensland Conservatorium, Griffith University.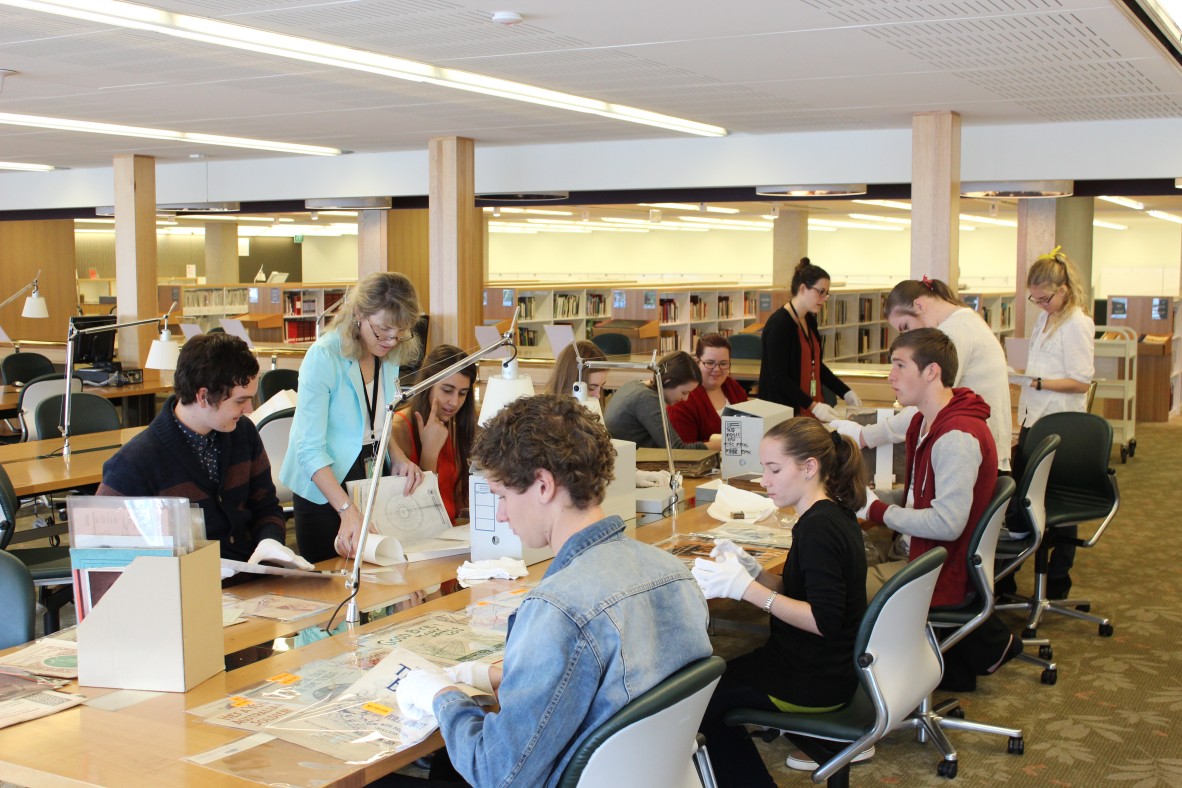 Using white gloves with original materials
Day One began with an introduction to State Library staff and an address by Professor Scott Harrison, Director of the Conservatorium. Next on the agenda was a 'white gloves' session, in which the students handled some of the wonderful heritage music material and other original materials collections from the John Oxley Library collection. Many had never seen such old manuscripts.
A tour of The Edge
The Research Workshop aims to help music students improve their research skills, and explores different search techniques, how to identify, access and interpret music resources, and what digital resources are available to them online at home. Later in the day, the students answered a series of music research questions by leaping into the music databases and working out how they all worked and what information they provide.
Workshop in the Lab at The Edge
Professor Roennfeldt and Dr Bartleet
Day Two began with a trip to the Queensland Conservatorium, and a presentation by Professor Peter Roennfeldt and Dr Brydie-Leigh Bartleet, who explored the career pathway of music research and described some of the interesting challenges and exciting discoveries they had made over the course of their careers.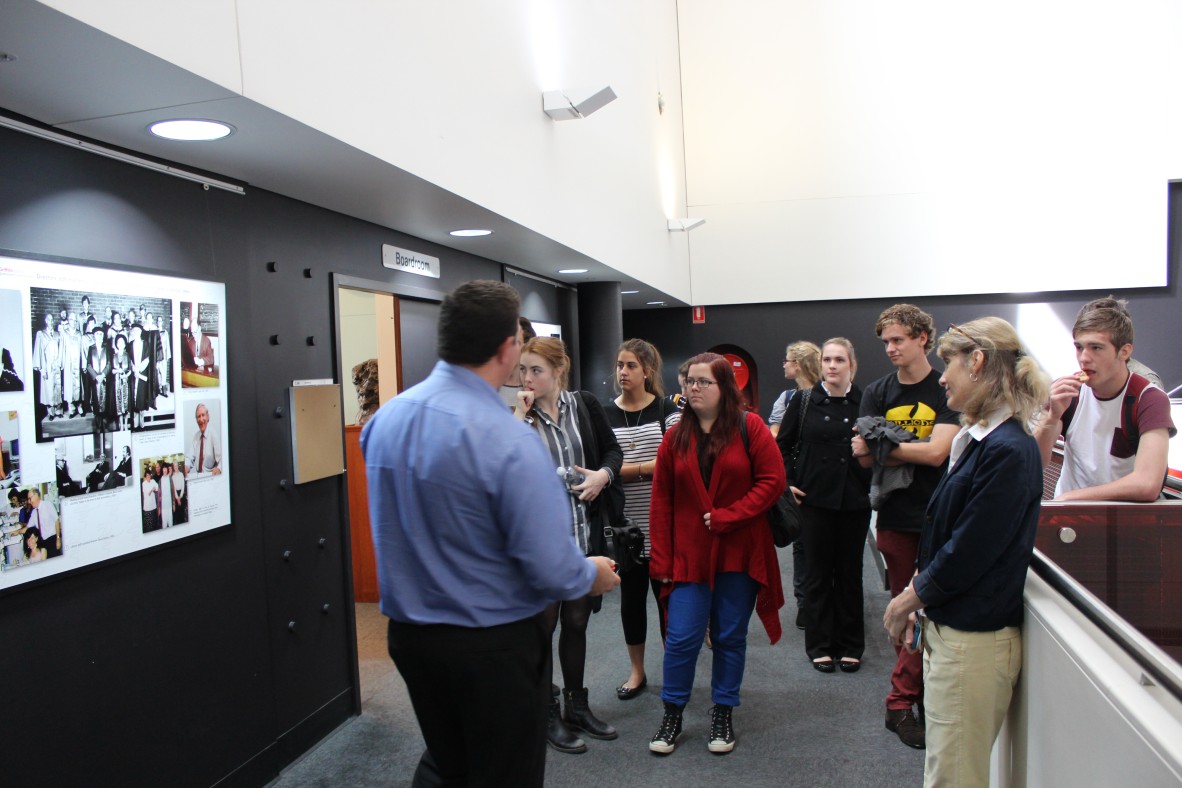 A tour of the Conservatorium
Workshop complete
Jazz Hands
Comments
Your email address will not be published.
We welcome relevant, respectful comments.