Young Musicians Research Workshop
By JOL Admin | 25 May 2012
On 21-22 May, ten of the top Year 12 music extension students across Queensland came to the State Library for an intensive two days of music research. A collaboration with the Queensland Conservatorium, the Young Musicians Research Workshop aimed to teach the students how to identify, access and interpret music resources and to improve their research skills. Introduced by Mr Ralph Hultgren, Head of Open Conservatorium and presented by the State Library Queensland Music Coordinators, the workshop immersed students in music resources, from databases and websites to lending scores, historical sheet music, and unique ephemeral material from Queensland's musical past.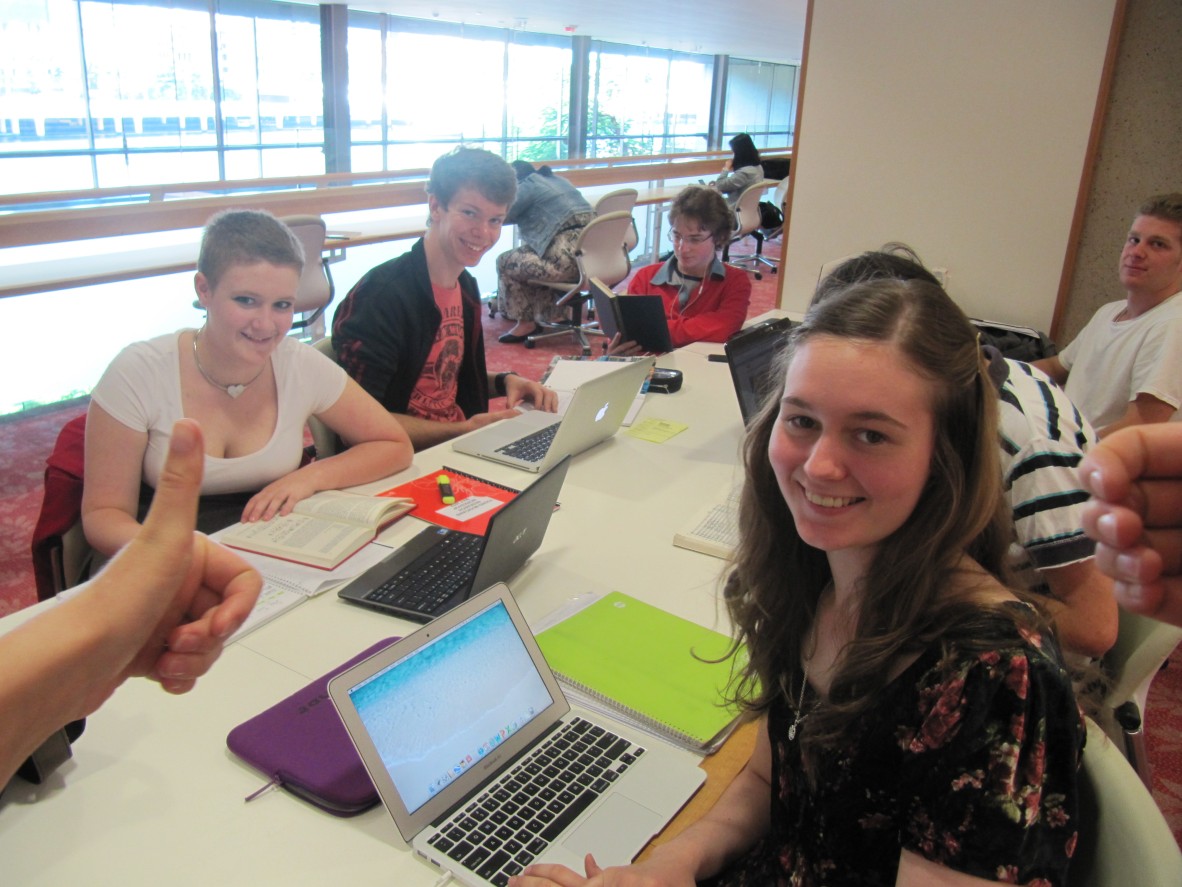 In the Reading Room
Highlights of the workshop included a music 'mash-up' session at The Edge, a tour of the Conservatorium and a wonderful lecture from Professor Peter Roennfeldt and Dr Brydie-Leigh Bartleet, who talked about what opportunities lie in pursuing a future career in music research. State Library thanks the Queensland Conservatorium for its efforts in providing the students with a great two-day event.
White glove for historical music
Comments
Your email address will not be published.
We welcome relevant, respectful comments.