Windsor School of Arts building - 100 years old
By JOL Admin | 28 June 2010
The Windsor School of Arts was established in 1887 to promote cultural pursuits in the area, with various temporary premises used until a dedicated building could be built. A simple timber building to house the group was begun in 1910, the builder being a Mr. Plaistow and the architect, Mark Taylor. It contained a library and gymnasium and over its life has been used by a wide range of community groups.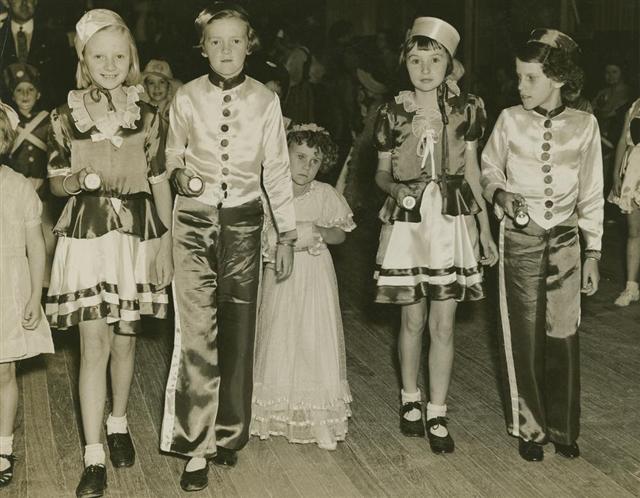 Young children from the Windsor School of Arts dressed in costume as ushers and usherettes. Image Number 7708-0001-0116.
Comments
Your email address will not be published.
We welcome relevant, respectful comments.