Vintage Mills and Boon (Queensland authors)
By Joan Bruce, Specialist Librarian, State Library of Queensland | 13 February 2016
State Library's collection contains hundreds of vintage Mills and Boon - mostly by Queensland authors, but also romances set in Queensland.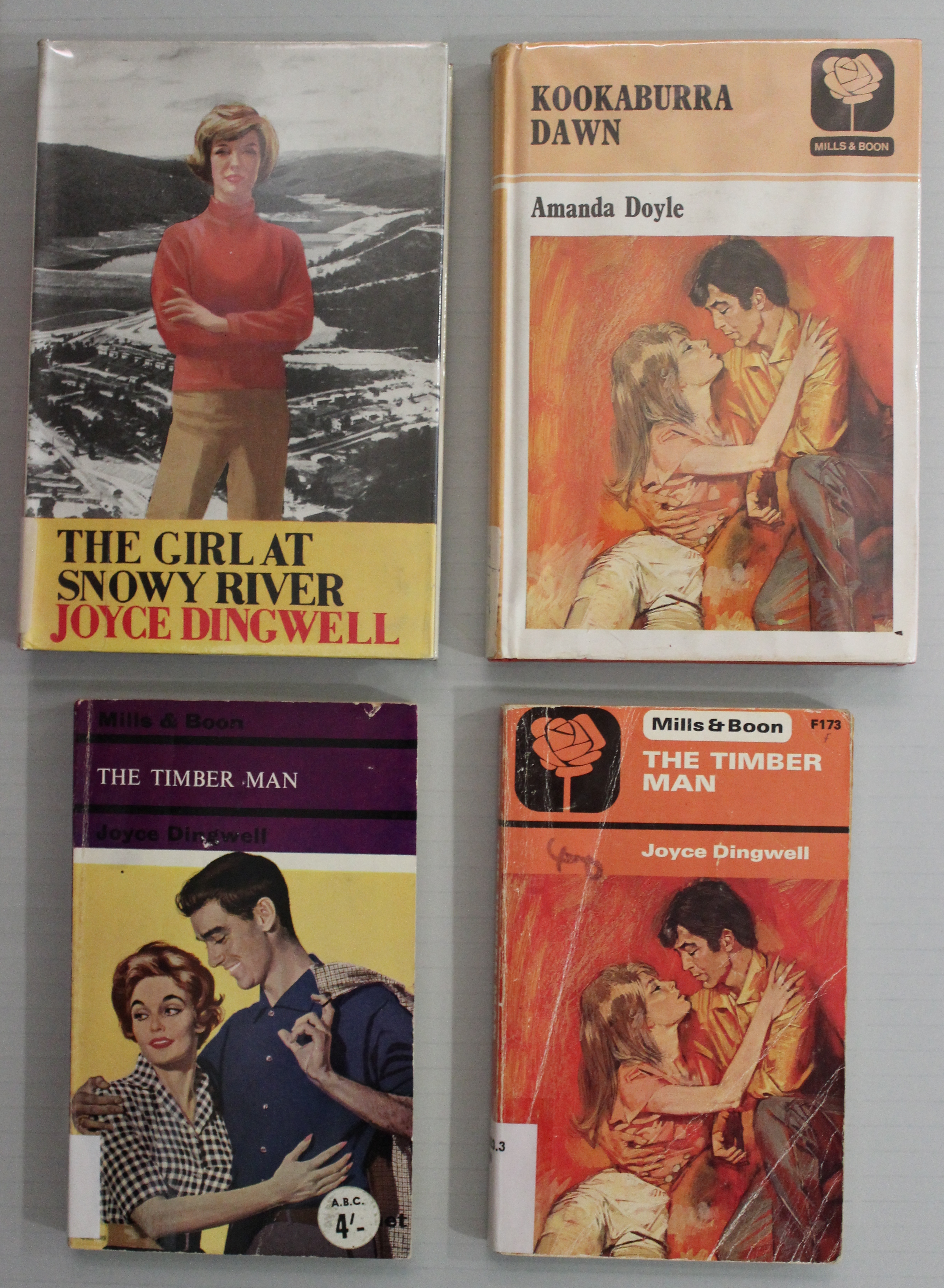 Joyce Dingwell 1959 - 1974 & Amanda Doyle 1971
The earliest one which resembles the familiar little paperbacks of today is The Girl at Snowy River by Joyce Dingwell, a slim hardback published in 1959.
Before that they had very plain covers, eg. the five books by Alice Grant Rosman published from from 1916 to 1935.
Mills and Boon, 1916 & 1935
Founded in 1908, Mills and Boon was originally a general publisher. It started to specialize in romance in the 1930s, but continued to publish in all sorts of subject areas until well into the second half of the twentieth century.
State Library's collection is shaped a bit like an upside down pyramid. It takes off in the 1970s when prolific authors Margaret Way and Helen Bianchin began their careers and well over half is from the 21st century. You can see a clear development in themes and characterization over the decades - and of course in cover design.
Every year we get out our vintage Mills and Boon to show the participants at GenreCon, a convention for fans and authors of romance, sci-fi, horror, crime, adventure and fantasy.
The older books evoked fond memories for well-known author Anna Campbell in 2013 and great interest among those who collect vintage Mills and Boon.
Further reading
Comments
Your email address will not be published.
We welcome relevant, respectful comments.