Vale Dr Rod Fisher, Brisbane historian
By Myles Sinnamon - Project Coordinator, State Library of Queensland | 14 July 2017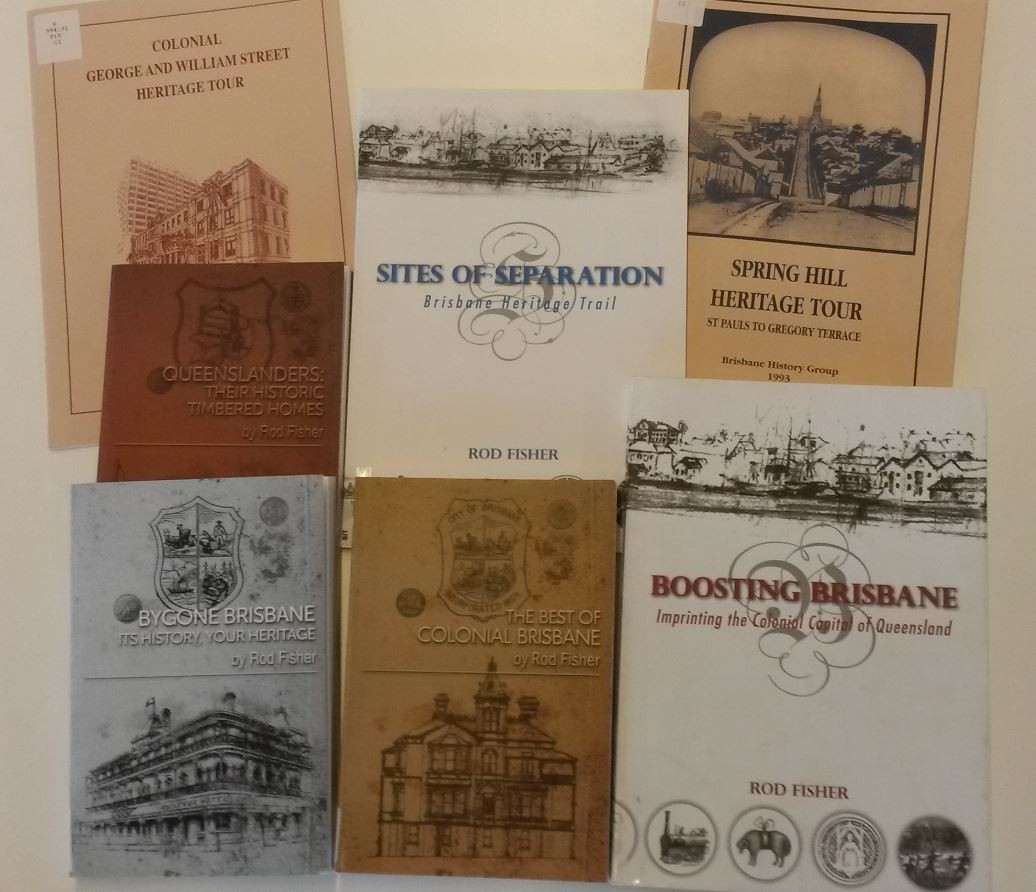 Some of the published works of Dr Rod Fisher from SLQ collection
He had a varied career, including his work as a senior lecturer at the University of Queensland, serving as an assessor for the Queensland Heritage Council, and as a consultant to a variety of community groups, including Brisbane Living Heritage Network and the Turrbal Association. Rod was a familiar face to staff at the State Library of Queensland where he was an active user of the heritage collections for his research. He leaves a significant legacy in the study and understanding of Brisbane history through his research and published works.
Two of Rod Fisher's papers for the Journal of the Royal Historical Society of Queensland can be viewed online via Text Queensland -
Comments
Your email address will not be published.
We welcome relevant, respectful comments.