Treasures from the John Oxley Library in Mossman
By JOL Admin | 17 June 2009
The John Oxley Library 75th anniversary White Gloves Tour continues with one of our most successful and well attended events to date.
This latest presentation of treasures from the John Oxley Library's collections was held on 16 June at the Mossman Library. Attended by more than forty people there was lively discussion of the items on display with great interest shown by all.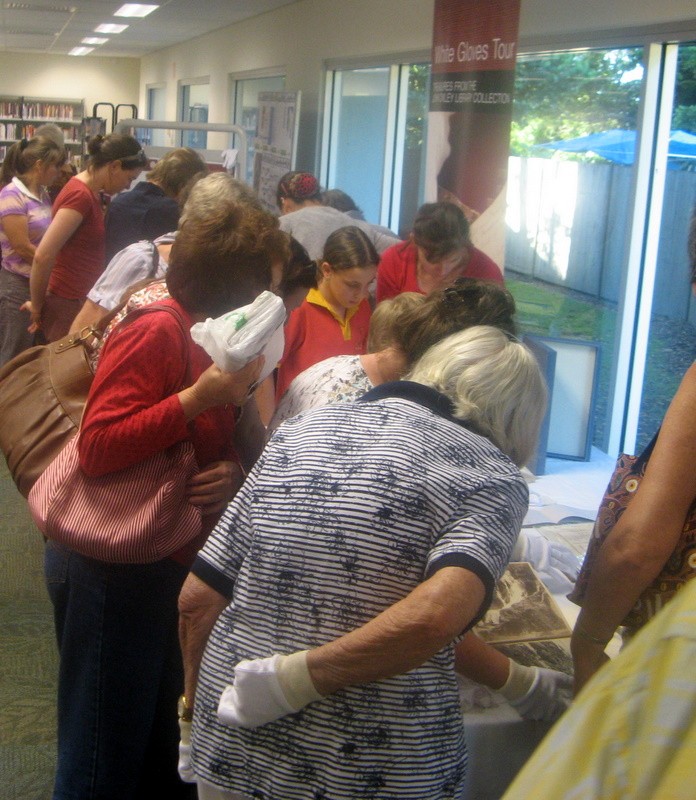 Participants enjoying the treasures at the the Mossman Library
John Oxley Library librarian Brian Randall introduces the treasures
The Mossman Library also stayed open past its usual closing time to allow participants to continue viewing and discussing the material.
Thanks to Bill, Imelda, Lesley and Judy of the Mossman Library for all your help and assistance with our tour and presentation.
Comments
Your email address will not be published.
We welcome relevant, respectful comments.