Tourism Resources in the John Oxley Library
By JOL Admin | 29 June 2010
The John Oxley Library has a wealth of material documenting the history of tourism in Queensland. Resources include photographs, posters, publications, brochures, pamphlets and various items of ephemera such as tickets and sundry objects.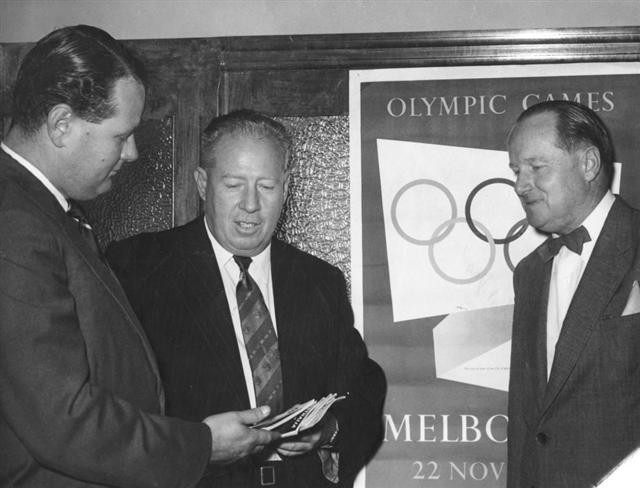 Queensland tourist brochures for American tourists, 1956. Image number 159897.
If you do a search on our catalogue using the words tourism and ephemera you discover the various catagories of tourism ephemera such as tourism - Gold Coast or tourism - Cairns and region, etc. Once ordered into the John Oxley Reading Room these boxes of ephemera are a treasure trove for researchers interested in the subject.
On Monday 28 June Professor Kumi Kato, Lecturer in Japanese at the University of Qld, and I participated in an online video tutorial via Skype with tourism students from Wakayama University in Japan.
Simon Farley with Prof. Kumi Kato looking through photos of Japanese in Queensland and chating to students on Skype at the State Library.
I had the opportunity of speaking to the class about the Oxley's tourism related collections and other items of interest, such as our catagory of photographs "Japanese in Qld". They were also interested to learn about Japanese language materials at the State Library and asked, in excellent English, about tourists coming to the Cultural Centre and the activities that visitors to the precinct can get involved in, such as school holiday programs, training sessions, etc.
Thanks to Prof. Kato and the students at Wakayama University, some of whom will be visiting the State Library in September.
Simon Farley
Manager, Client Services - Heritage Collections
State Library of Queensland
Comments
Your email address will not be published.
We welcome relevant, respectful comments.