Too Many Thomas Streets
By JOL Admin | 24 May 2013
My curiosity in the history of my street began a few years ago when I discovered an Estate Map which advertised a land sale of 23 spanking sites at Curd's Hill, Greenslopes, in October 1925. A few weeks later, I glanced through a Harris' Street and Road Directory from 1917, to find my same street had a different name. I had lived in Greenslopes for years but had no idea of any street name changes, and I only had the briefest knowledge of local history of the area. I decided it was time to use some of the resources available in the John Oxley Library collections to discover the 'when?' and the 'why?' this name change occurred.
Curd's Hill Estate : Greenslopes. John Oxley Library, State Library of Queensland
The 'why' for changing the street name from Thomas Street was clear as there was (and still is) another Thomas Street nearby. As the district became more populated two similarly named streets may have caused confusion. But why choose Curd Street? I knew of the dairying history of the area – 'Greenslopes' referred to the green pastures found in the district. Was Curd a reference to the cheese-making process?
Old Post Office Directories contain lists of residents of a town or suburb. Unlike the modern telephone directories, Post Office Directories can be searched by street name with listings of residents on the left and right had sides of the street. I had begun my searches for 'Thomas Street' and variously 'Coorparoo' or 'Mt Pleasant' as both these names seemed to fit my locality.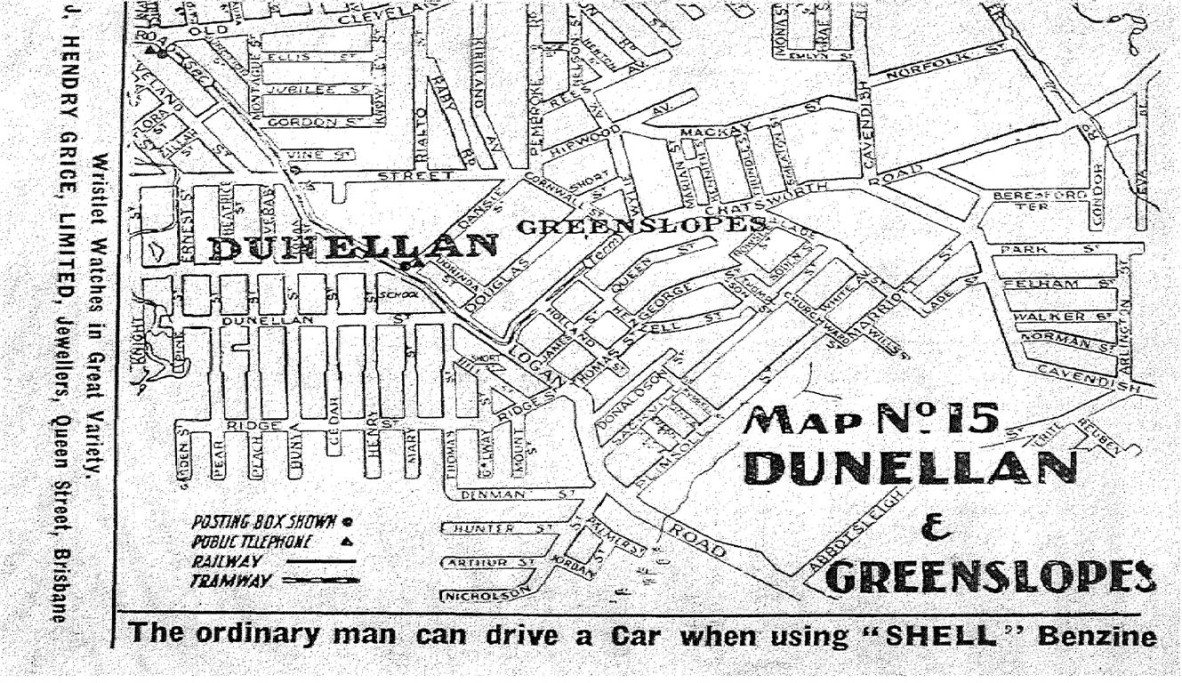 Harris' street and road directory, 1917. John Oxley Library, State Library of Queensland
Searching in the Post Office Directories between 1917 and 1925 I discovered the 'when' – Thomas Street is first listed as Curd Street in the 1922/23 volume. Imagine my excitement when I also discovered an Edward J. Curd as resident of this newly named Curd Street.
Now I had a date for the street name change and a person to begin searching for! Who was this man and why was he so important that a whole (though small) street was named after him? Time for me to start digging deeper to see what could be unearthed about this man and his life in my street 90 years ago.
My passion for local history was unleashed! And I have found a connection with my street and developed an interest in the district which has surprised me, along with earning me the nickname of 'Curd Nerd'.
Katy Roberts - Library Technician, State Library of Queensland
Comments
Your email address will not be published.
We welcome relevant, respectful comments.