Thorne Estate, [Thorneside], 1917 (Map of the Week)
By JOL Admin | 16 January 2018
State Library of Queensland has an extensive collection of historical maps of Queensland, some of which have been digitised and can be viewed online.
This real estate map from 1917 advertises 603 allotments of land and 13 small farms for sale at the Thorne Estate, located in what is now the Redland City suburb of Thorneside.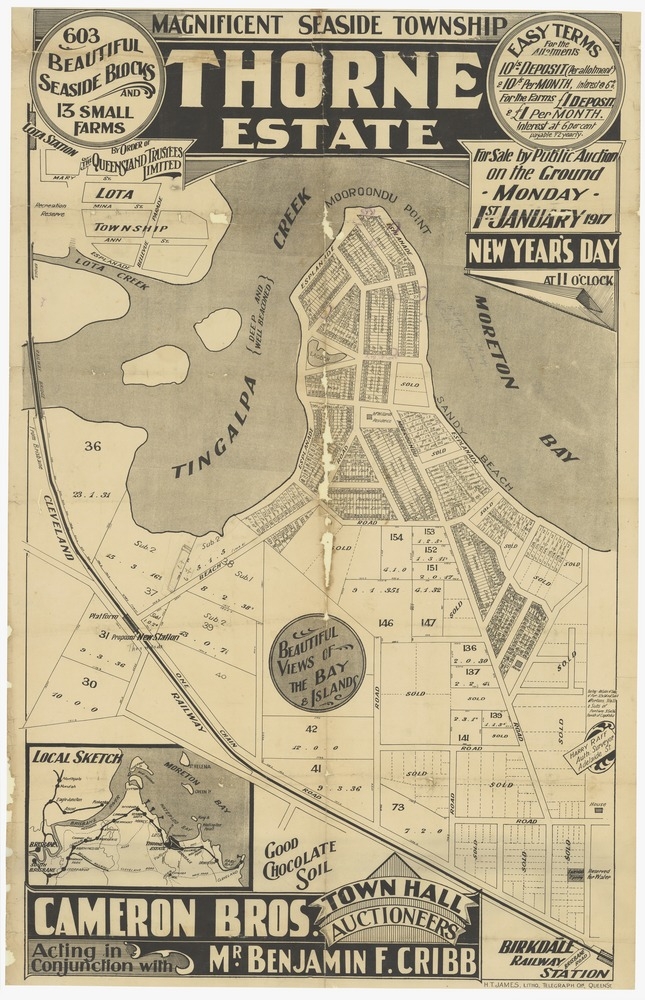 Thorne Estate, , Brisbane, 1917. John Oxley Library, State Library of Queensland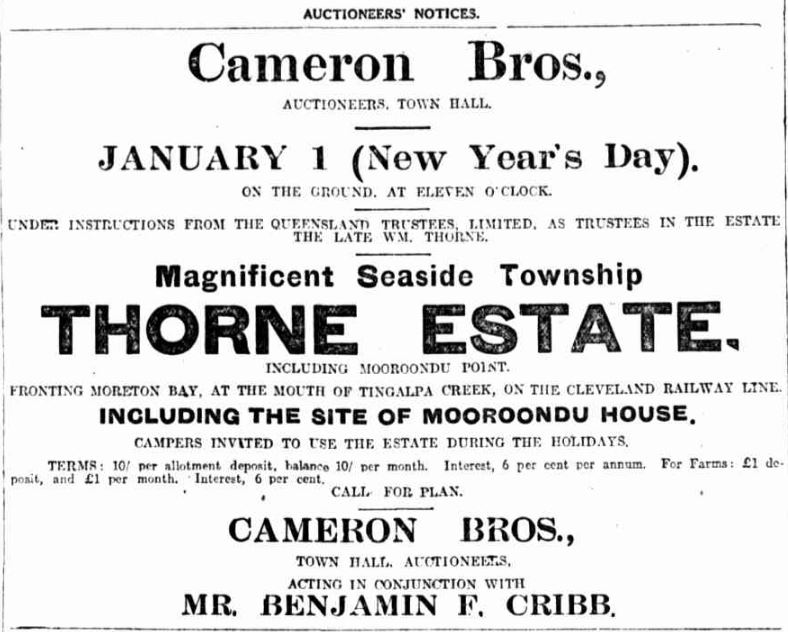 Advertisement, The Daily Mail, December 9, 1916
Advertisement, The Daily Mail, December 9, 1916
"This charming estate will be sold by auction today on the ground, fronting Moreton Bay, near Birkdale and Lota railway stations. Motor buses will leave the G.P.O. at 9 a.m., and will also meet passengers at Birkdale station. A ferry will also ply across the mouth of Tingalpa Creek between Lota and the estate. (Daily Mail, January 1, 1917)
A higher resolution image of this map can be viewed and downloaded through our One Search catalogue.
Prints of this map are also available through the Library Shop.
You can browse a compendium of our previous maps of the week on our blog.
Myles Sinnamon – Engagement Officer, State Library of Queensland
Comments
Your email address will not be published.
We welcome relevant, respectful comments.