Tea & Me
By JOL Admin | 26 May 2011
Governor of Queensland, Penelope Wensley AC was our special guest as she launched the Tea & Me project on Tuesday 24 May with a fabulous morning tea on the State Library's Queensland Terrace. As well as lots of lovely pots of tea, pretty tea cups and delicious little treats, the Kransky Sisters helped us to celebrate the project launch with some very interesting tea stories of their own!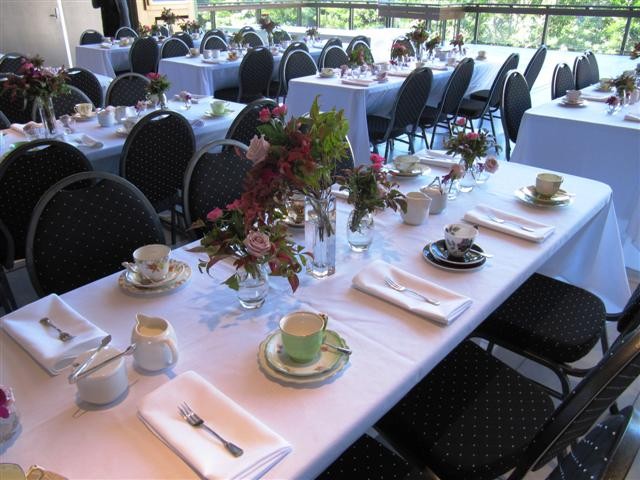 Pouring tea at Tea & Me
Pictures of teacups and stories that you would like to share, can be uploaded to the Tea & Me facebook page www.facebook.com/teaandme
We are aiming to collect enough teacups to fill the cabinets on Queensland Terrace at State Library for a permanent display. A virtual Queensland Terrace is also underway so that tea cups and stories can be shared online. Submissions for the project close 31 August 2011.
Teacup that was donated for Tea & Me
Comments
Your email address will not be published.
We welcome relevant, respectful comments.