A TALE OF TWO OLYMPICS
By JOL Admin | 6 August 2012
Once again the athletes of the world have assembled to participate in the Summer Olympic Games, this time in London, which is hosting its third Olympic games. The contrast between the 1948 London Olympics, which were aptly christened "The Austerity Games", and the glittering affair that appears on our television screens daily, could not be greater. And yet there are similarities; in 1948 Britain was broke, still in the grip of rationing and dire shortages of many non-rationed commodities, and the rubble that was the result of years of German bombing was still much in evidence in London. In 2012, as a result of the global financial crisis, Britain is in dire financial straits. Just as in 1948, many people were concerned that the country could not afford an Olympic Games on the scale required nowadays. Being the host city for the Olympic Games is undoubtedly an honour; equally undoubtedly, it is an extremely expensive honour.
So how did Britain fare in 1948? Well, the Games of the X1V Olympiad were successful. A record 59 countries took part, and the total cost was £750,000. Britain even made a little profit from tourism. By contrast, the 2012 Games so far have cost at least £9.3 billion,and the British Government is faced with a huge debt at the end of it. In 1948 those organizing the Games were looking for sporting venues which had not been bombed during the war; these venues were adapted, but no new facilities were built. For example, the Wembley Stadium, or Empire Stadium as it was officially known, became the venue for the track and field events, equestrian, football and hockey events, and also the opening and closing ceremonies. It was a famous football stadium which was also the venue for greyhound racing and speedway racing. The greyhounds and speedway riders were evucted for the duration. The Empire Pool was the venue for swimming events, among other things. There was no Olympic Village as we now know it; the male athletes stayed at RAF camps at Uxbridge, West Drayton and Richmond, and the female athletes were housed in London colleges. At one London School where athletes spent much of their time, meals were cooked in the school's domestic science classroom. As regards the little matter of feeding the 4,104 athletes who descended on London, some brought their own food;however, they were fed on rations, but increased rations, the same as those allowed to dockers and miners.
Among the ten Australian swimmers who came to London in July 1948 was Queenslander Beatrice "Nancy" Lyons. She was chosen for the Australian team, but because of post-war financial difficulties, she had to raise the money for her fare to London herself. Fortunately she was successful in this; she won the silver medal in the 200 metres breaststroke, being only half a second behind the record holder and gold medallist. She also broke the Olympic record in this race. She won silver at the 1950 British Empire Games in Auckland, in the 220 yards breaststroke, and then won gold in the 3 by 110 yards medley. She was Queensland University's first Olympian. She was trained in Brisbane by noted swimmer and coach Mabel Springfield, who also had an Olympic connection; in the Amsterdam Olympics of 1928 she was selected as the chaperone for the female competitors. She had to pay her own way. She had been a long term, and very successful, competitor in State swimming championships before becoming a coach as a result of her Olympic experience; she became a successful professional teacher and coach, based mostly at the Booroodabin Baths.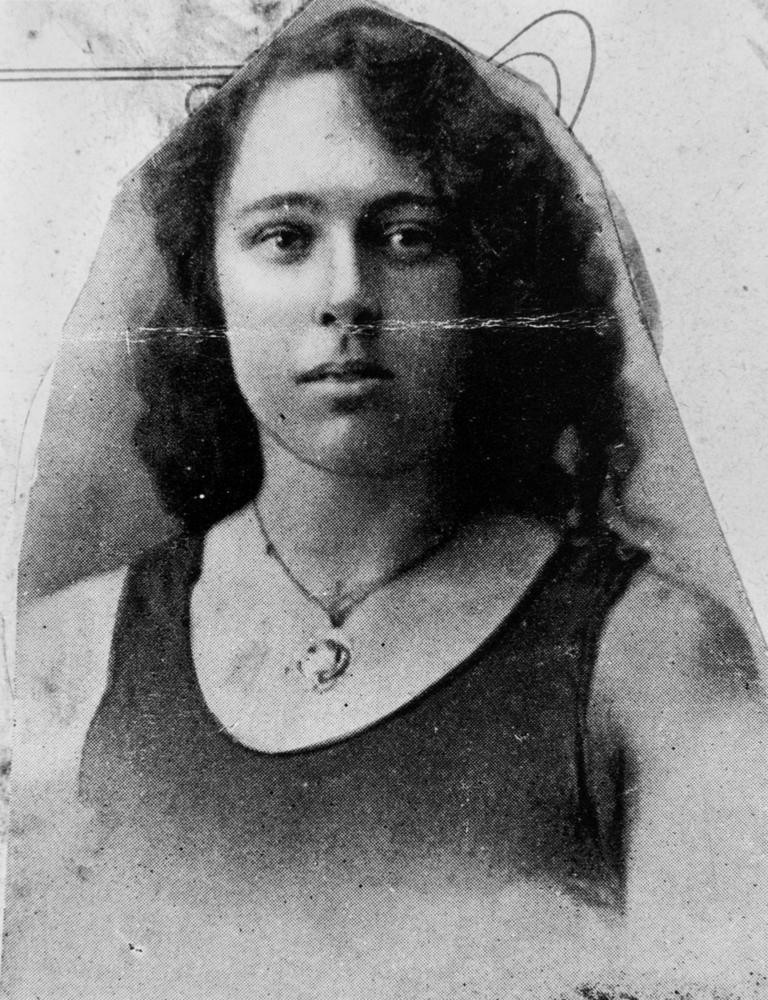 Diver Mabel Springfield. State Library of Queensland. Negative number: 38529
Australian is one of only five countries to have participated in every Summer Olympic games from 1896 to date. Swimming is our most successful Olympic sport, and swimmers have represented Australia in every Summer Olympic Games since the Paris Games in 1900. In this case, Queensland's London connection extends beyond Beatrice "Nancy" Lyons, and her coach Mabel Springfield before her; Mabel's brother Frank swam in the first London Olympic Games in 1908, and he was Queensland's very first Olympic competitor.
Divers at the Valley Baths, Brisbane, ca. 1930. State Library of Queensland. Negative number: 158792
Thankfully the days when athletes actually had to pay for the privilege of representing their country are long gone. However, consider something else which happened this year and is becoming a regular feature of the Summer Olympic Games: problems with the accommodation in the Olympic Village. Life was much simpler in 1948. On that note, it is interesting to compare Nancy Lyons' description of her Olympic experience with what happens now. At an Olympians Dinner held at Queensland University in 2004, she said that she used to train three nights a week after school at the Valley Baths, and that by the time she returned from the two-month boat trip from Europe, Australia had forgotten about the Olympic Games.
How times have changed!
Trudy Bennett - Librarian, State Library of Queensland
Comments
Your email address will not be published.
We welcome relevant, respectful comments.