The Story Project: Sunshine Coast Oral History Pilot Project
By JOL Admin | 20 December 2012
"One of the ways to reincarnate is to tell your story." - Spalding Gray
"It is not the voice that commands the story: it is the ear." - Italo Calvino
"A tale, however slight, illuminates truth." - Jalaluddin Rumi
Story telling is an ancient tradition and one that has always been a part of life. We find stories everywhere. They fill our cultural and social landscapes and form the oral traditions of the world. Stories provide a window into the human experience. They speak to us and tell us something about who we are.
The art of storytelling has been beautifully captured through "The Story Project: Sunshine Coast Oral History Pilot Project 2011".
Max shares stories with his daughter Janet about working in the Narcotics Bureau, and Janet reflects back on this time (for The Story Project Pilot)
The donation to the John Oxley Library of 83 oral histories recorded as part of this pilot has meant that our oral history collection has become a whole lot richer!
The Story Project is an oral history project based on a conversation between two people who are close (such as between partners, friends, and family members), sharing stories that are meaningful for the two to share together.
Anne shares with her daughter Opia stories about her family, life in France and moving here (for The Story Project Pilot)
This approach certainly goes to the heart of storytelling and reminds us of its interactive nature. Storytelling requires a "story teller" to share their story and the "story taker", to listen to the story. Then through the process of storytelling, a common experience and connection is established between the teller and listener: one that speaks to the human condition.
Elly tells her son Jason stories about her life in Alexandria Egypt, migrating to Australia and her life here (for The Story Project Pilot)
The recordings made for the Story Project pilot, reflect diversity in age, experience, identity and culture. Most stories are drawn from the Sunshine Coast region, although other parts of Queensland have been represented as well.
The stories are shared with such warmth, honesty and affection and traverse the deeply personal as story tellers share tales about family histories and childhood memories, life experiences and relationships, trauma and healing, joy and loss, enterprise and creativity, journeys and new beginnings.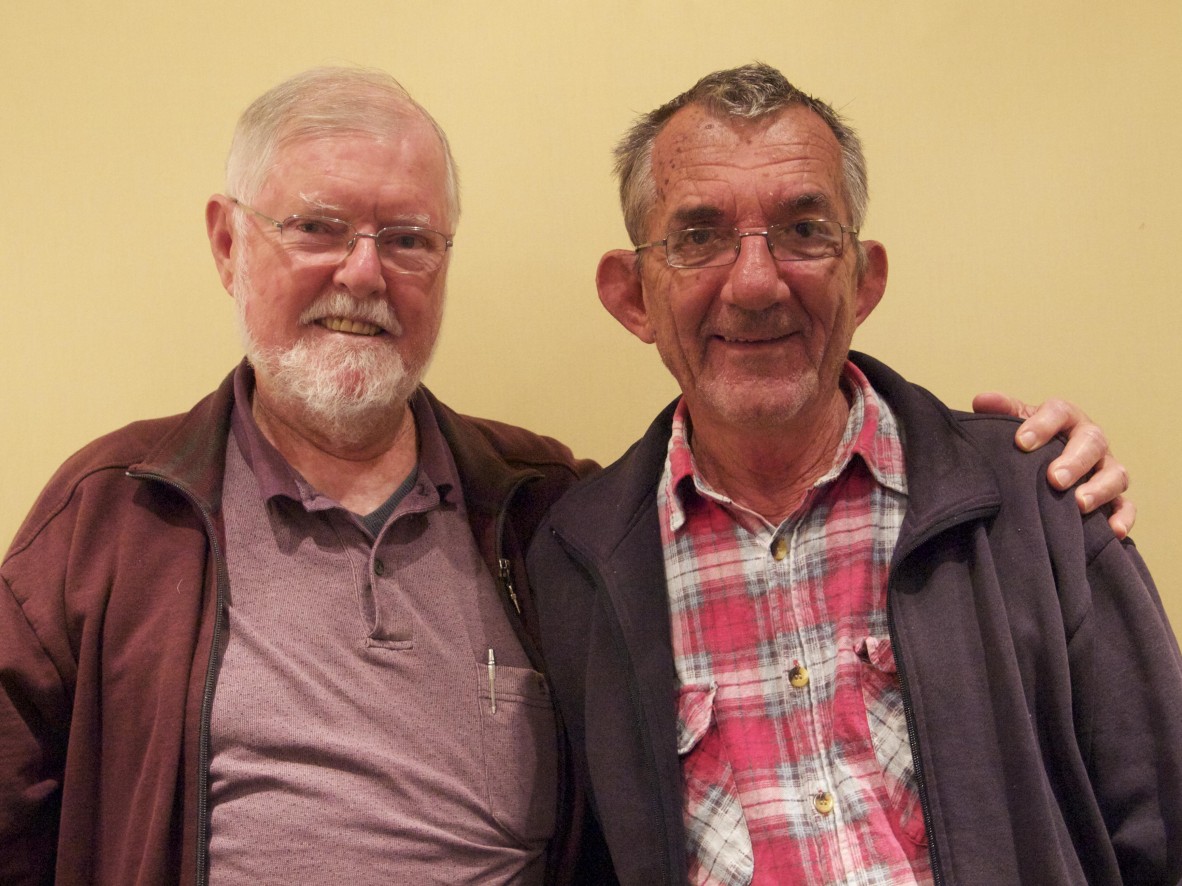 Ian and Brian share stories about their relationship and experiences as a gay couple and living in various communities (for The Story Project Pilot)
Another exciting aspect about this collection is its digital nature which allows us to stream the recordings online through our catalogue to share with our Queensland community and beyond. You can become the story taker and access all the stories and the transcripts summaries here: http://hdl.handle.net/10462/eadarc/8219.
You will find them thoroughly entertaining and moving.
To find out more about the wonderful Story Project and their latest news, visit their website: http://www.thestoryproject.org.au/
We look forward to receiving more stories in future Story Projects.
Zenovia Pappas – Contemporary Collecting Coordinator, State Library of Queensland
Comments
Your email address will not be published.
We welcome relevant, respectful comments.