The Story of Charles O'Brien: Records from Queensland State Archives' collection
By JOL Admin | 11 May 2012
The fourth series of Who Do You Think You Are?open_in_new is currently screening on SBS ONE. Episode two, aired on 3 April 2012 at 7.30 pm, and followed the story of Kerry O'Brien, one of Australia's most respected television journalists.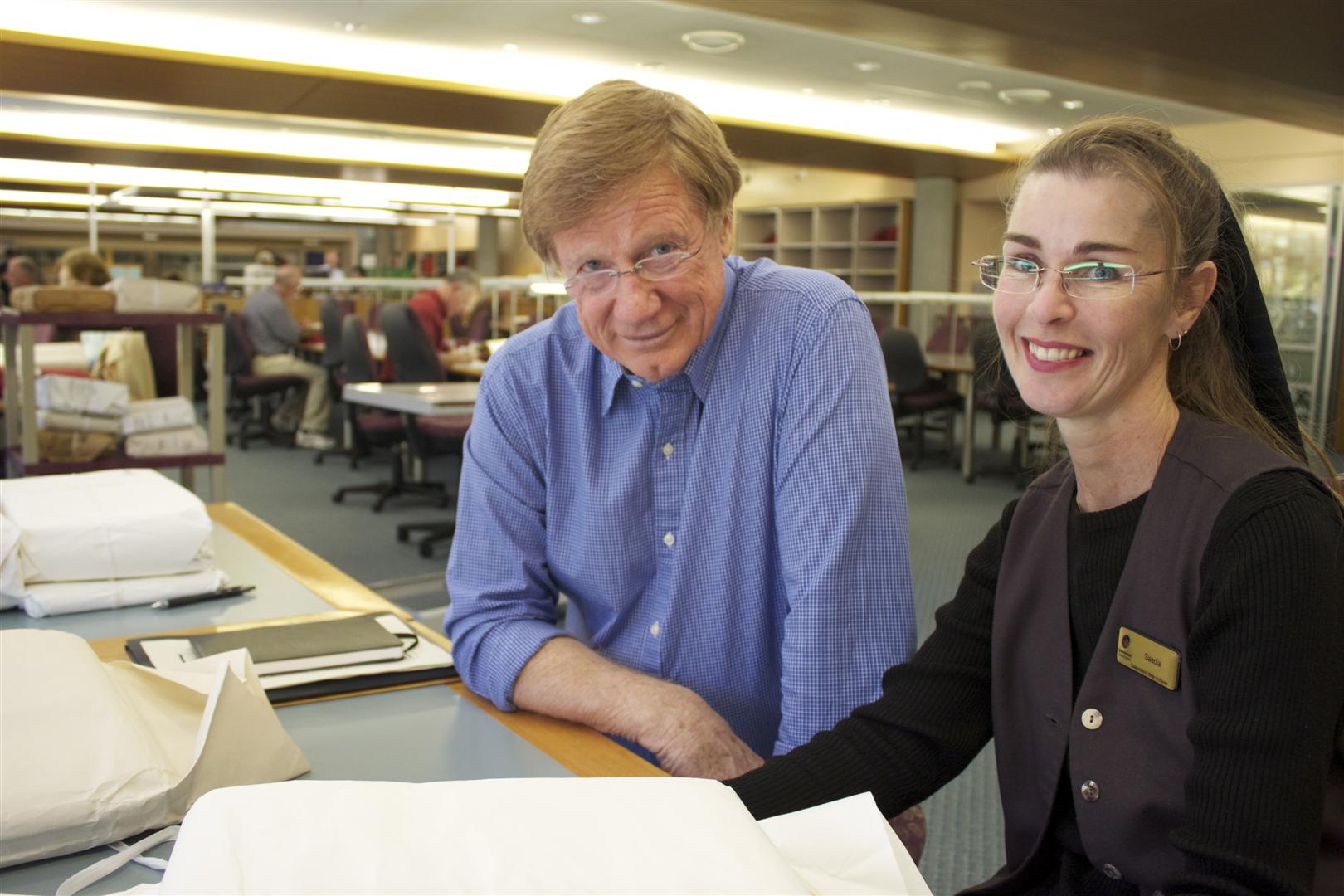 Many of the records highlighted in this episode were located at Queensland State Archives. Kerry O'Brien took a tour of the archives and viewed the original records which helped him to discover the story behind his ancestor's tumultuous life in Queensland.
The journey began with locating a copy of the passenger list for the Emigrant which records that Charles O'Brien, a farm labourer aged 25, travelled with his wife Anne, 27 and children Mary, six and John, one from County Clare in Ireland.
Correspondence from the Government Resident highlights the difficulties the passengers experienced being quarantined at Stradbroke Island due to a typhus outbreak on board striking down the passengers. Charles was struck down by the illness and hospitalized.
Kerry discovered that Charles' fortunes slid just as fast as they rose; he became a businessman and hotelier in Fortitude Valley, owning the City Hotel from 1862-1865. However a fire in 1864 at the back of the pub ruined Charles within the year. The insolvency records reveal that he lost everything.
Charles recovered his losses and set up as the publican at the Tattersall's Hotel in Condamine in 1867. After returning to Brisbane, Charles became the lessee of the Cairns Arms Hotel in Spring Hill during the 1870s however he became insolvent again in 1879. Charles again saw his fortunes rise one last time with his lease of the Commercial Hotel on the corner of Mary and Edward Streets, Brisbane City in 1886.
Electoral records show Charles residing at the Supreme Court caretaker's cottage from 1892 until his death in 1900. Toowong burial registers record Charles' interment on 27 March 1900 aged 80.
To read Charles O'Brien's full story and access digital copies of the documents go to the Queensland State Archives website: www.archives.qld.gov.au. Here you can also access the complete list of records researched for the episode.
Niles Elvery - Manager, Public Access, Queensland State Archives
Comments
Your email address will not be published.
We welcome relevant, respectful comments.