Story Behind the Photograph - 1933 Brisbane's Tower of Tyres
By Myles Sinnamon, Project Coordinator, State Library of Queensland | 4 October 2018
This 1933 photograph from State Library's collection of images from Brisbane's old Sunday Sun / Truth newspaper, shows a massive tower of car tyres at the O.K. Rubber Company, which was located on the corner of Barry Parade and Brunswick Street in the Brisbane inner-city suburb of Fortitude Valley.
Tower of tyres on Barry Parade, Fortitude Valley, Queensland, 1933. John Oxley Library, State Library of Queensland. Neg 62051
According to newspaper reports the tower was devised as part of a competition and publicity stunt to promote the company in August 1933. For the first prize the O.K. Rubber Co. would provide "three full circle car retreads" to the person who could correctly guess the number of tyres in the tower. Sadly the results of the competition do not appear to have been published, so we'll never know the exact number. How many tyres can you see in this image?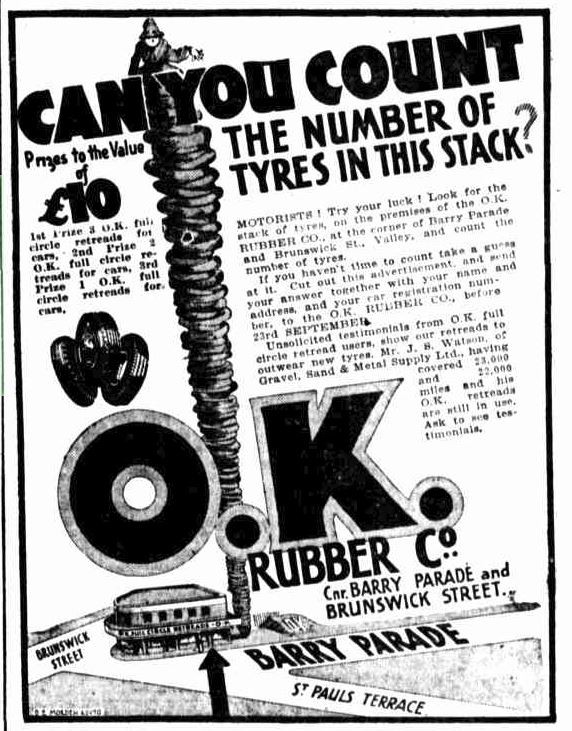 You can view over five hundred images from the Sunday Sun collection on our One Search catalogue.
Myles Sinnamon - Engagement Officer, State Library of Queensland
Comments
Your email address will not be published.
We welcome relevant, respectful comments.