Stinson Plane Crash on the Lamington Plateau 19th February 1937
By Joan Bruce, Queensland Literature Coordinator, State Library of Queensland | 21 February 2012
Bernard O'Reilly became a national hero after finding the Stinson mail plane and two surviving passengers, nine days after it had disappeared in the rugged country of the McPherson Range.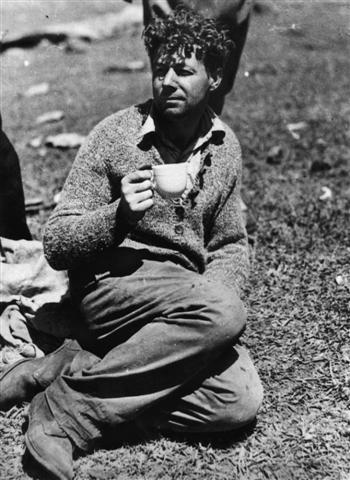 It was an astounding feat of bushmanship and of stamina. O'Reilly set out at midday and located the wreck late on the following afternoon. He then raced back to get help, took in the first rescue party with the doctor (the Townsville Daily Bulletin reporting that "So rough was the going that Dr. Lawlor and his party took three hours to cover the first mile") guided them back to meet a second rescue party of scrub cutters "with such precision that one complete trail was formed" and helped the stretcher bearers with the final trek out of the scrub.
A Courier Mail journalist accompanied the initial group and provided the first picture of the injured survivors, Proud and Binstead, alongside the aircraft. He described the rescue as "a fearful experience" and gave a graphic account in an article in the Courier Mail of 3 March.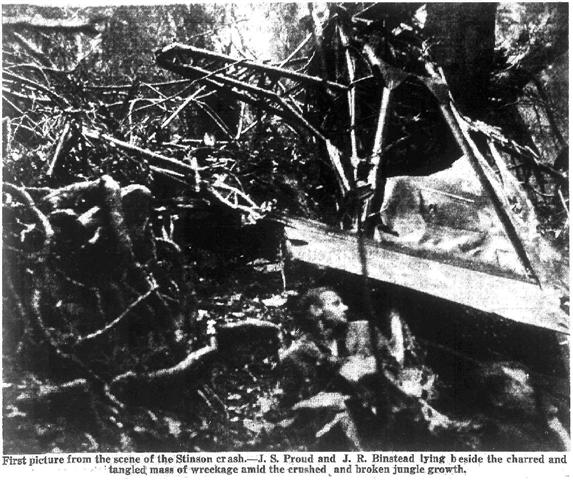 In 1942 Bernard O'Reilly documented his account of the rescue in his book, Green Mountains.
Joan Bruce - Queensland Literature Coordinator, State Library of Queensland
Previously titled - 75th Anniversary of the Stinson Plane Crash on the Lamington Plateau 19th February 1937
Comments
Your email address will not be published.
We welcome relevant, respectful comments.