Social media in times of crisis
By JOL Admin | 12 April 2011
On 4 April the State Library of Queensland hosted Social Media in Times of Crisis, a symposium presented by the Eidos Institute, QUT and ARC Centre for Excellence for Creative Industries and Innovation. Social media experts including Dr. Kelly McWilliam, Dr. Axel Bruns and Dr. Jean Burgess talked about how social media platforms such as Twitter and Facebook were used by government agencies, broadcasters and citizens to quickly disseminate information during natural disasters.
Of particular interest was the debate around the volume of people predicting catastrophic weather events in Toowoomba and the Lockyer Valley via social media. Kym Charlton, Queensland Police Service, and journalist Amanda Gearing gave first-hand accounts of using Facebook to find missing people, dispel public myths and distribute valuable information to the public.
For collecting institutions like State Library, the challenge lies in capturing the tweets, images, videos and discussions around acute events like floods and cyclones. Which images will we be searching for in 50 years? What information will help inform the public about preparing for floods and other natural disasters? What content is essential and what is of short-term value?
Through its contribution to the PANDORA Archive, State Library has collected a range of websites documenting various aspects of the recent Queensland flood and cyclone disasters. Included are some social media sites heavily used during the disasters such as the QPSmedia, TheQldPremier and brisbanecityqld twitter pages. The websites captured to date relating to the Dec 2010/Jan 2011 Queensland floods can be found in the PANDORA Archive at http://nla.gov.au/nla.arc-c10701 and those archived relating to Tropical Cycone Yasi can be found at http://nla.gov.au/nla.arc-c10721
Disaster images are a particularly popular and valuable tool for documenting flood and cyclone events. By coordinating with professional photographers, social media users and enthusiastic hobbyists, State Library is building a a photographic record of the 2011 floods and Cyclone Yasi. This includes collections already online from Troy Hansen and Leif Ekstrom. The next stage of recording these events will be an interviewing project to capture people's stories and memories and provide greater depth to the images we've become so familiar with.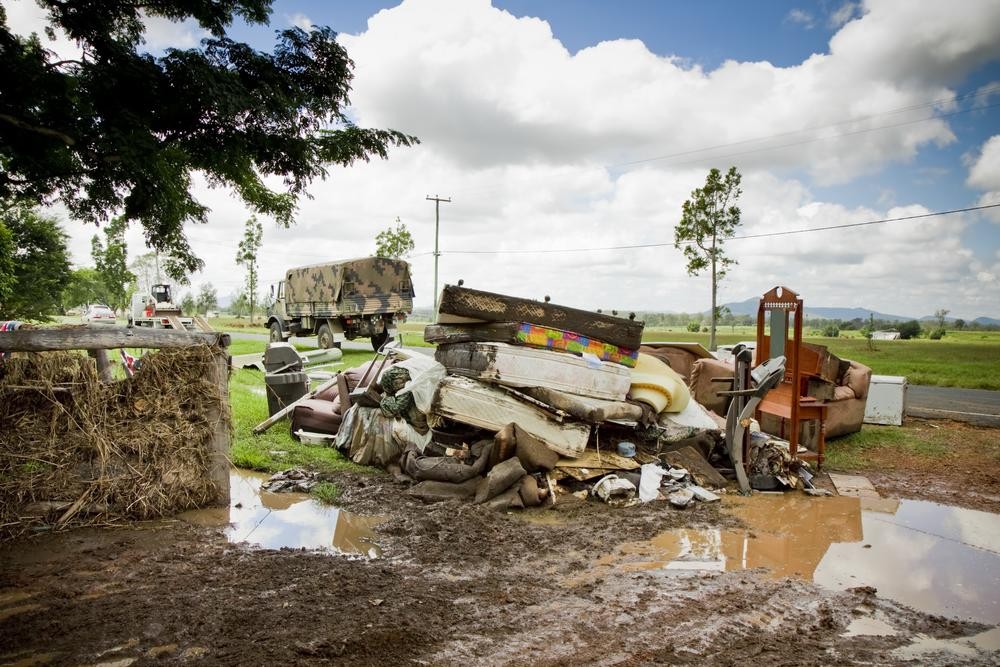 Debris in Grantham, by Loren Jarvis
Sylvan Road, Toowong, by Hamish Cairns
Western Freeway, Jindalee, by Heidi den Ronden
Gavin Bannerman
Oral History and Digital Storytelling Coordinator
Queensland Memory - State Library of Queensland
Comments
Your email address will not be published.
We welcome relevant, respectful comments.