Small Museums - Yesterday, Today & Tomorrow
By JOL Admin | 9 November 2018
On October 26 - 28, 2018 Maranoa Regional Council and the townships and communities that make up the vast region hosted the Small Museums Conference with 85+ delegates travelling to the region from every part of Queensland including some from Western Australia. The theme - Yesterday, Today & Tomorrow brought amazing stories into focus all with a regional reference.
Supported by Museums & Galleries Queensland the event is held every two years. A warm welcome was extended by Councillors and Michelle Blair, Coordinator for Regional Libraries, Arts & Culture Development at the time. The overall message – experience life in the Maranoa.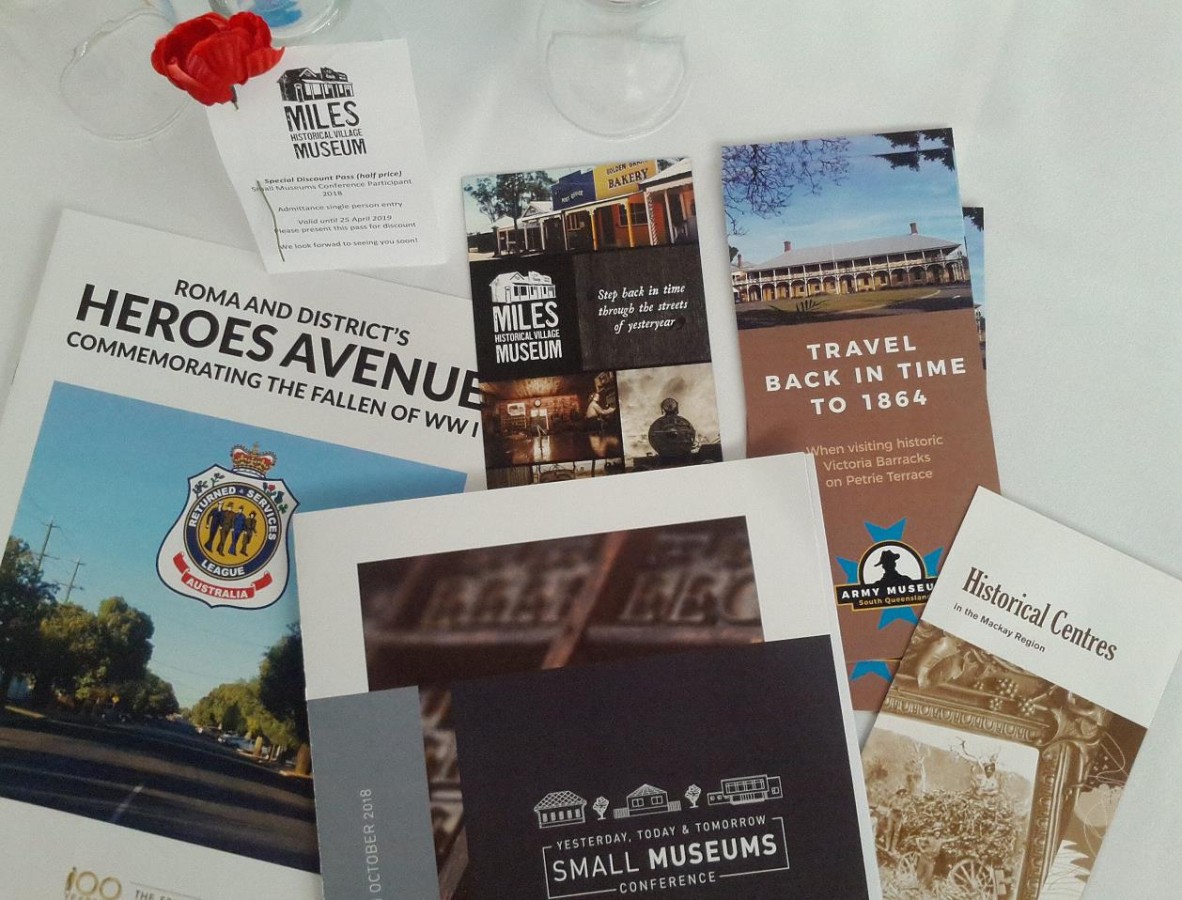 The Small Museums Conference is held every two years in the state of Queensland.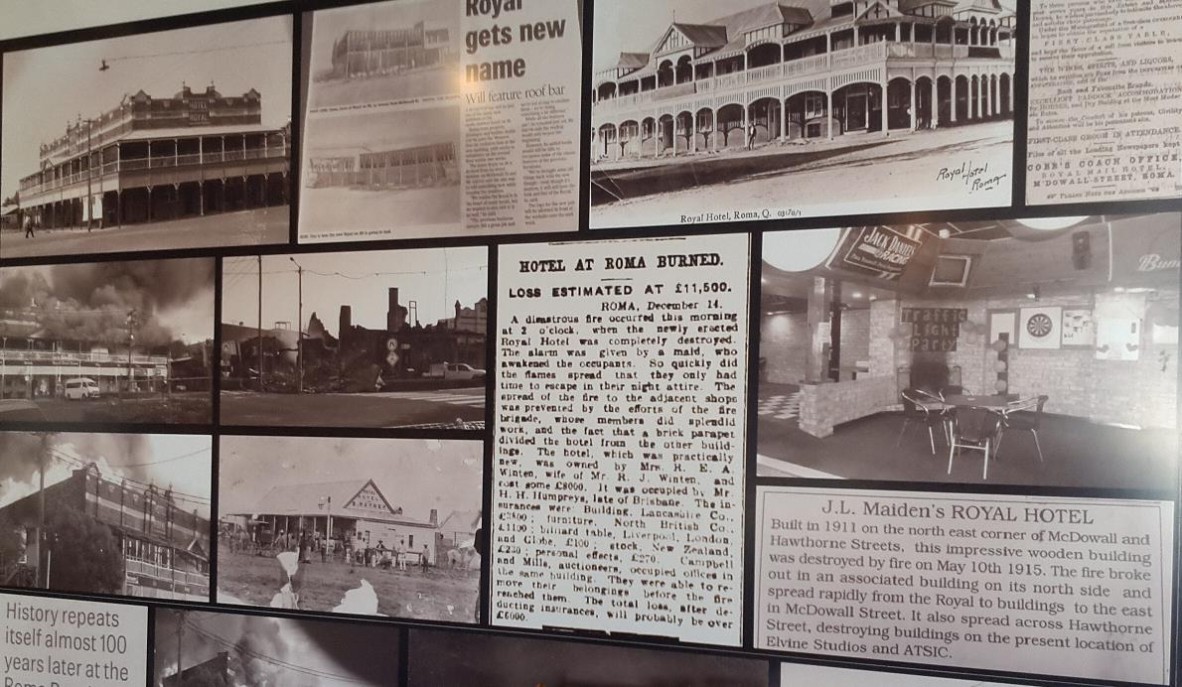 Even the recently re-built Royal Hotel in Roma displays its past history of numerous and devastating fires on the walls in the public areas.
Highlights included:
Keynote address – Liza Dale-Hallett speaks about the Invisible Farmer Project, Museums Victoria
Diving into digitisation - Fiona Hayward, Kilburnie Homestead, Banana Shire
What the war meant to Miles – Kylie Bourne, President, Miles Historical Village
Sweet home Wallumbilla – Community arts project creating the Jimmy Possum chair using materials preserved from abandoned homes in the Wallumbilla district
Bus trip to Mitchell where the brave experienced artesian water in the Spa, a tour of Booringa Heritage Museum, an introduction to Yumba Historical Preservation centre where we met up with Aunty Lynette Nixon – 2018 NAIDOC Female Elder of the Year
Conference dinner under the stars at the Big Rig – Roma's memorial to the pioneers of Australia's oil and gas industry.
A former document cupboard and a cup proudly displaying the symbol of the former Booringa Shire.
Comments
Your email address will not be published.
We welcome relevant, respectful comments.