"Shirting" the Issues
By JOL Admin | 4 March 2013
The democratic process has provided us here at the John Oxley Library a plethora of opportunities to collect contemporary materials. From our last State and Local elections and from ephemera, websites to photographic essays; we have been collecting, capturing and receiving content around the Queensland political landscape of the moment for our future reflecting and remembering.
Earlier this year, the Prime Minister, The Hon Julia Gillard MP, announced that the date of the next Federal election was set for Saturday 14 September. Such an announcement is invariably followed with a call to arms as members set about the process of electioneering. This sends us at the John Oxley Library into a tizzy as we keep our eyes peeled and our fingers poised for Queensland election content.
We had an auspicious time last week, for not only did our first item of Queensland related election ephemera come in (we are once again doing a call out for Queensland related ephemera for this coming Federal election. If you're wondering what this is, and what we want, well we've blogged about ephemera before and asked for your assistance in collecting election ephemera. This will help you know what we want and where to send it!), but we also received a new item of clothing.
Yes, the Hon Kevin Rudd MP, Member for Griffith, kindly took us up on our request to donate to the John Oxley Library, a signed copy of his, "It's our Ruddy Future" T-shirt; which will now complement the Kevin 07 shirt we already have in our collection.
If you haven't seen it yet, here it is for your viewing pleasure: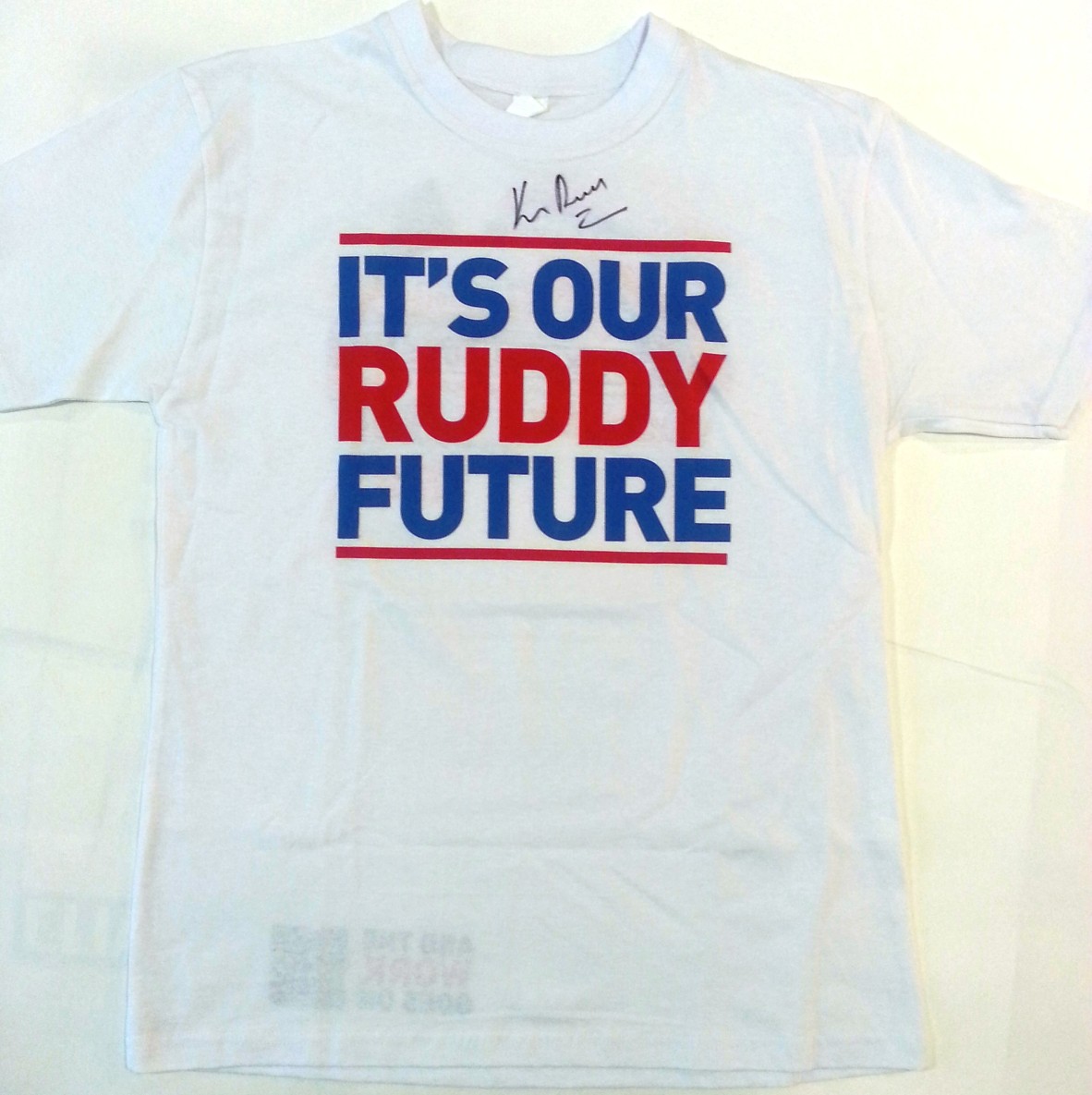 KRUDD's 2013 Local Griffith Campaign T-shirt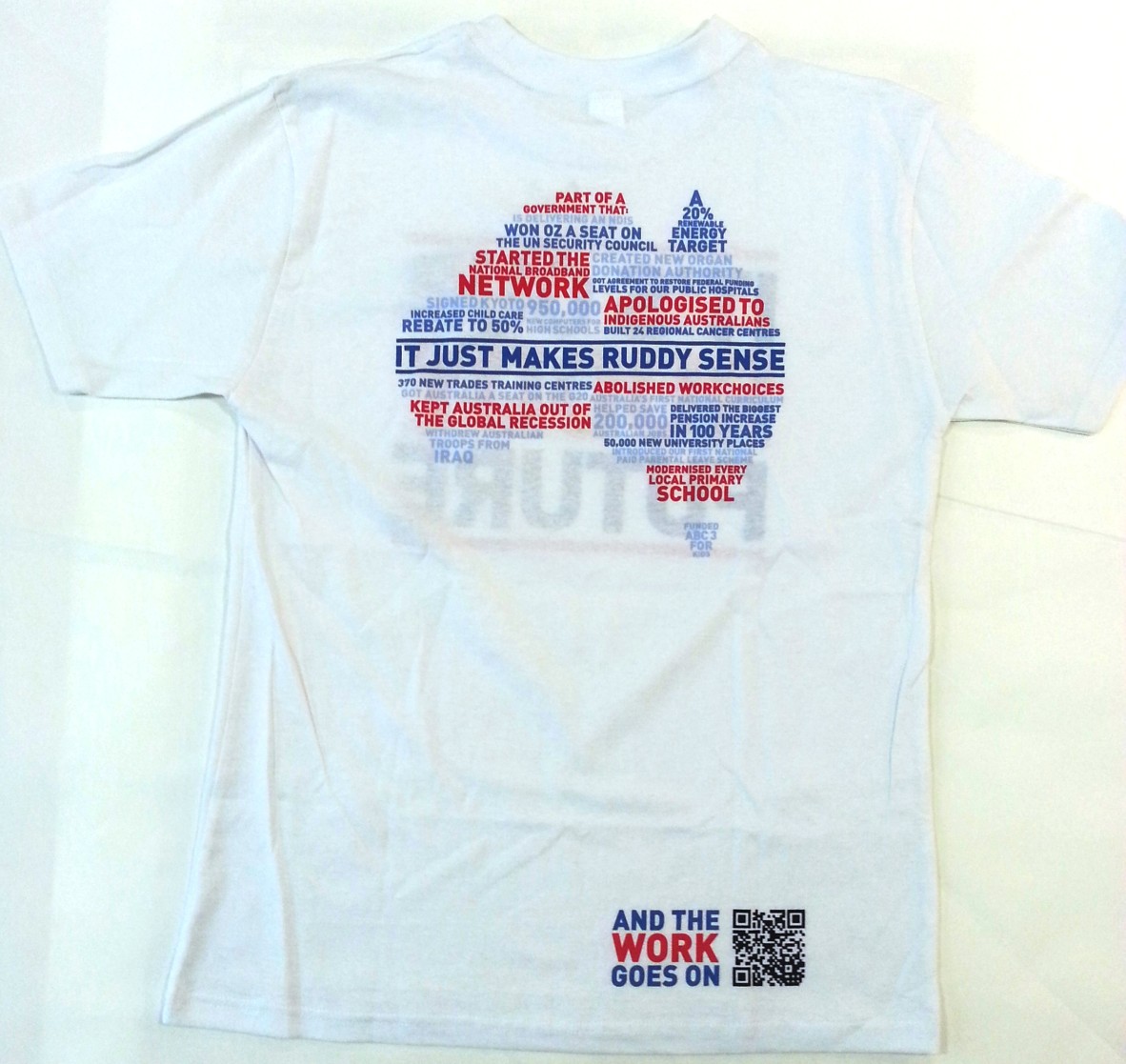 KRUDD's 2013 Local Griffith Campaign T-shirt
Comments
Your email address will not be published.
We welcome relevant, respectful comments.