Royal Charter – from record holder to shipwreck
By JOL Admin | 13 January 2014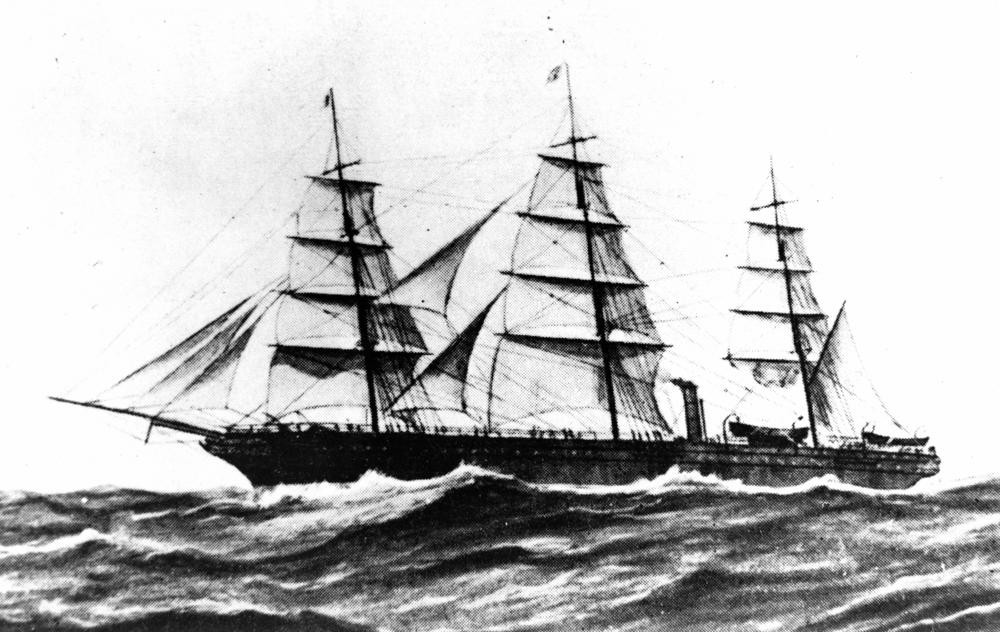 Royal Charter (ship). John Oxley Library, State Library of Queensland. Neg 164893
As the storm season approaches, it's timely to think about the origins of modern weather forecasting and the early perils of storms at sea.
I learned about these issues recently when I was researching a family who migrated to Victoria in April 1856 on the Royal Charter. I was asked for a shipping list and for any newspaper accounts that I could find about this voyage, and I quickly became fascinated by the events that surrounded this ship.
The Royal Charter was a revolutionary type of vessel – a steam clipper – built in Flintshire, UK, for the Liverpool & Australian Steam Ship Navigation Company. When she was launched in 1855, it was in an era when there were 10 times as many sailing ships as steam ships plying the seas. Weighing 2719 tons and approximately 320 feet long, the Royal Charter had 3 clipper masts and a single funnel. She was primarily a sailing ship but also had an auxiliary steam engine for when there were no winds.
Her maiden voyage from Liverpool to Melbourne in 1856 was made in only 52 days, beating the previous record by 13 days, a feat that was widely reported in both English and Australian newspapers.
During my research I discovered that Royal Charter is still very important, (and not just to those whose ancestors travelled on her). She was travelling to Liverpool from Melbourne in 1859, loaded with 79,000 ounces of gold bullion in the hold and an undisclosed amount of gold carried by passengers, when she was caught in a severe storm in the Irish Sea, and sank in the early hours of 26 October 1859. Over 450 passengers and crew drowned, with only 21 passengers and 18 crew members surviving, although exact passenger numbers aren't known as the passenger lists were not recovered.
The wreck, off the northern coast of Anglesey in Wales, caused great interest at the time and has remained significant to this day. Charles Dickens visited the area 2 months after Royal Charter was wrecked and he based his book The Uncommercial Traveller on the events. The storm itself is still referred to as the Royal Charter Storm, even though many more ships were sunk by this terrible storm. Modern weather forecasting began shortly after this storm and gale warnings are now used to prevent such tragedies occurring again.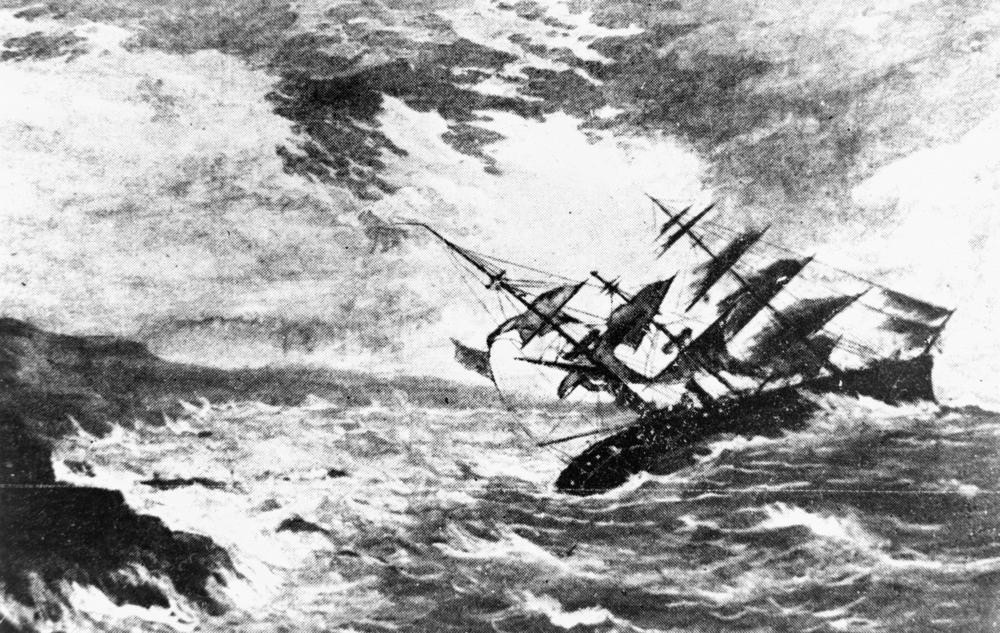 Royal Charter (ship). John Oxley Library, State Library of Queensland. Neg 164894
The loss of the gold was seen by some as being just as upsetting as the loss of lives, and local legend tells of district farmers who became suddenly rich. Numerous attempts have been made to salvage the wreck and it is still a favourite site for divers.
A monument to those who lost their lives now stands in the town of Moelfre, Anglesey and the names of the 28 local men who risked their lives in the rescue attempt are recorded in a nearby church at Llanallgo.
SLQ holds many books on this fascinating ship if you are keen to know more. There are also many websites about the Royal Charter, with information about the storm that wrecked the ship and modern weather forecasting, diving on the wreck, or visiting the memorial in Moelfre. You can also read about how the local people remembered the 150th anniversary of the sinking, in October 2009.
Katy Roberts - Library Technician, State Library of Queensland
Comments
Your email address will not be published.
We welcome relevant, respectful comments.