Robsons of Ma Ma Creek
By Marg Powell, Specialist Library Technician, Metadata Services | 22 June 2015
Francis (Frank) William Robson, 9th Infantry Battalion
Frank was the first of three siblings to farewell their widowed mother Eliza, from their property near Grantham.
Initially assigned to the 25th Infantry Battalion, he was hospitalised with mumps when he reached Egypt. Transferred to the 9th Infantry Battalion he was deployed to the Somme, where they experienced their first major action at Pozières in July 1916.
On the 20th July, at Contalmaison, three miles east of Albert, their orders were to hold part of trench O.G.1 East of Pozieres.
The operation was undertaken in impossible conditions, no semblance of trench could be found, the ground had been churned-up and pitted with craters. In the dark the men became separated and disorganised, wrong bearings were taken but eventually the enemy was pushed back - after six hours of hand-to-hand fighting.
The next morning the wounded were evacuated and the dead were buried, including Robson - 395 casualties from the 9th Battalion alone.
Many names were put forward for commendation after this day, including Private John Leak who earned the Victoria Cross for his part.
The commander of the unit noted: "Everyone was absolutely worn out and nerve shattered, but not withstanding the indomitable spirit remained".
He also commended the support troops for their actions - "Too much praise cannot be given to the stretcher bearers. These men carried out their work day and night, without rest and under shell fire the whole of the time".
Frank Robson was killed in action, 22 July 1916.
Francis William Robson's name is located at panel 57 in the Commemorative Area at the Australian War Memorial.
Nurse Ruth Maughan Robson, AANS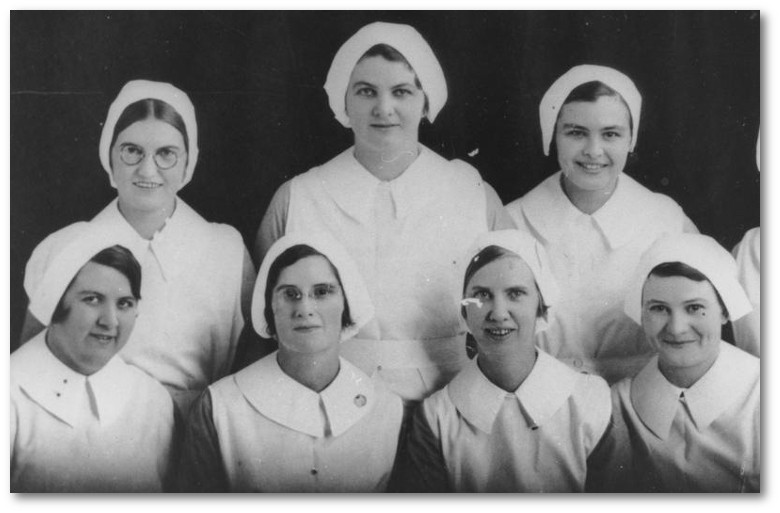 Ruth Robson had trained and worked at Ipswich, Cairns & Gatton Hospitals before joining the Australian Army Medical Corps. She was deployed twice overseas, firstly in 1915 and then again in 1917.
It was whilst she was nursing in Cairo that she married 2nd Lieutenant Leslie Wilkie, 4th Light Horse Regiment in January 1917, at the Garrison Chapel, 14th Australian General Hospital, Abbassia.
For Nurse Robson, her wartime romance also meant the end of her time nursing overseas and she departed for Australia, soon after her wedding.
Staff Nurse Jane Selina Robson, AANS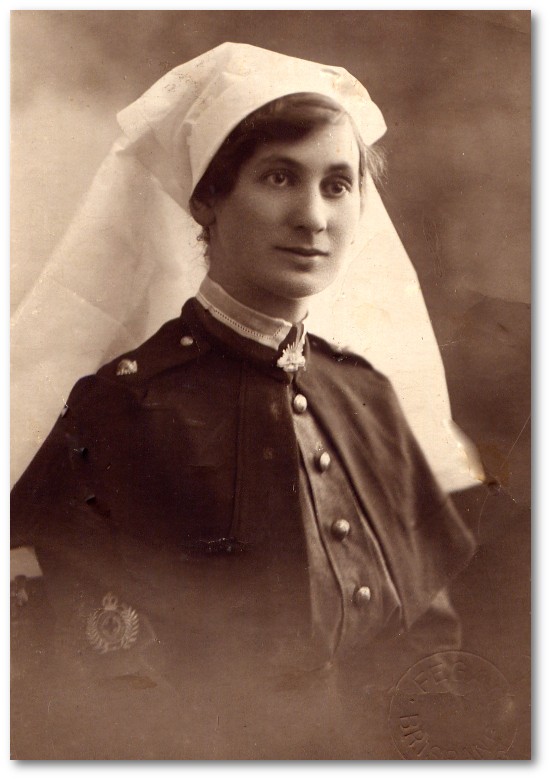 Staff Nurse Jane Selina Robson. Fegan Studios, Brisbane, 1918-1919. Image courtesy of the Robson Family.
Selina Robson enlisted with the Australian Army Nursing Service in October 1918 and departed on the Wyreema, expecting to sail to the Middle East for service on the Greek island of Salonica, however while they were at sea, the armistice to end the war was signed. The Wyreema along with the Boonah, which was two days behind, returned home immediately.
With already many troops victims of the Spanish Flu, 20 volunteers were called for to assist at the Quarantine Station in Fremantle. Full knowing the risk, Selina put up her hand to come to the aid the hundreds of suffers, but she too fell ill whilst on duty. Selina returned to Brisbane and was discharged from duty in April 1919.
Selina returned to Brisbane and was discharged from duty in April 1919. Selina met and married serviceman, Percival George Gee, in 1920.
* Lieutenant Leslie Wilkie, remained in Egypt with the Camel Training Unit. Just a few weeks later he was hospitalised after a fall from a bucking camel. Following 3 months recovery he returned to his unit, but was wounded in the thigh during a campaign in Palestine. Late in 1917 he was granted 1 months leave of absence to return to Australia, to greet his baby son Edgar. Lieutenant Wilkie remained with the Regiment until his demobilisation in June 1919.
* Staff Sergeant Percival George Gee, a chemist from Ipswich, was assigned to AAMC Misc. Corps, No 6 Section Sea Transport. He served as a Pharmaceutical Officer, with the 1st Australian Dermatological Hospital in Bulford, England until his return to Australia in 1919.
From the single portrait of Frank Robson, we have been able to research and share the experiences of the Robson family during the First World War. Many thanks to the granddaughter of Selina and Percy Gee, for providing the beautiful image of Selina in her uniform.
Read more ...
Service Records, National Archives of Australia:
Marg Powell, Specialist Library Technician, State Library of Queensland
Comments
Your email address will not be published.
We welcome relevant, respectful comments.