Researching family history with the Torres News
By Tania Schafer, Librarian, State Library of Queensland | 18 February 2020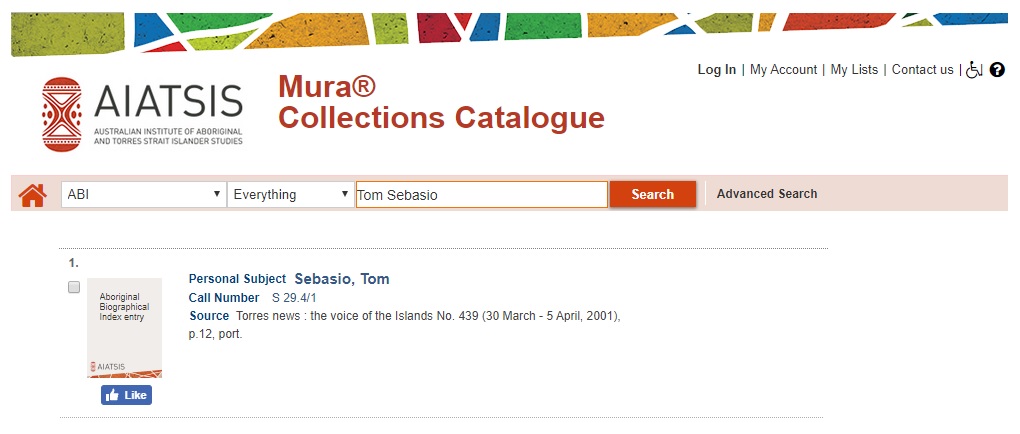 Example of name searching on Mura catalogue.
The result tells me that Tom Sebasio was mentioned in the Torres Strait News: The voice of the Islands edition Number 439 page 12.
To access to the article online I can search for the Torres Strait Newsopen_in_new on Trove Newspapers.
Torres News on Trove Newspapers
Once in Trove Newspapers I can search for the article using the information from Mura, or use the date of publication to view the full edition.
Tom Sebasio information
The article tells me that Lieutenant Tom Sebaisio was 1 of 1000 soldiers who took part in the Army's 100th Birthday Celebrations in Canberra. Tom was part of a contingent from 51 FNQR who took part in a parade of colours at the event in 2001.
Tania Schafer - Librarian, State Library of Queensland
Comments
Your email address will not be published.
We welcome relevant, respectful comments.