Quilpie celebrates 100 years
By JOL Admin | 29 April 2017
If you traveled nearly 1,000kms west of Brisbane along the Warrego Highway you would arrive at the town of Quilpie. It is there you would receive a warm welcome and invitation to call into the Visitor Information Centre, Museum & Gallery to discover everything there is to learn about the town and surrounding region.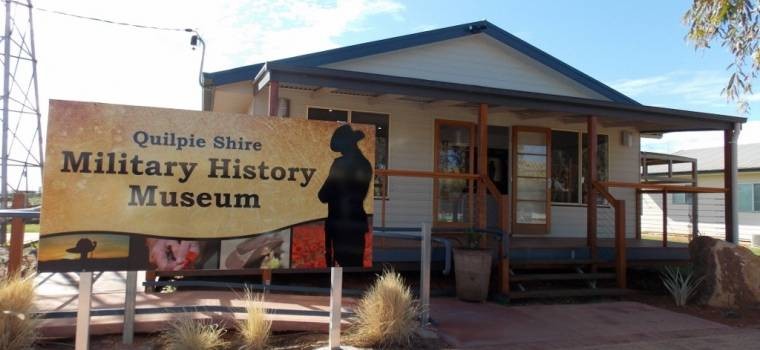 You to can visit the Military History Museum.
The word 'Quilpie' is an Aboriginal word originating from the Margany language of Western Queensland? It means 'curlew' in language.
Source: State Library's Indigenous Languages Aboriginal words in English list
If you traveled to Quilpie from Brisbane 100 years earlier in May 1917, it is likely you would be taking the trip on the newly built rail service linking Quilpie to Charleville, a distance of 139 miles (224kms) further west.
A small article published in the Daily Mail (Brisbane, Qld.: 1903 - 1926) heralded the news "Quilpill Line Opened" - which brought the settlers of the district out in force to celebrate the new opportunities and prospects the rail link would bring to the district.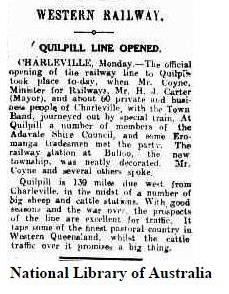 Source: Daily Mail (Brisbane,, Qld.: 1903 – 1926) 1 May 1917 pg. 4
Source: Daily Mail (Brisbane, Qld.: 1903 – 1926) 1 May 1917 pg. 4
Several images of the occasion were published in The Queenslander Pictorial supplement over two editions.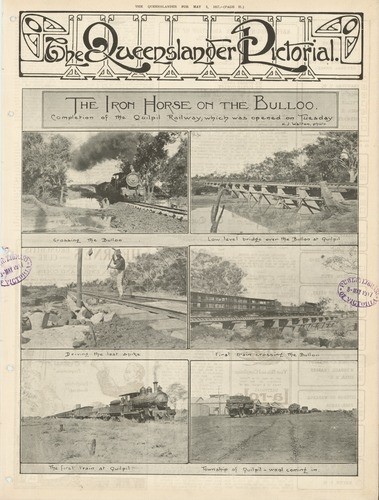 Mr. Coyne, Minister for Railways, Mr. H.J. Carter (Mayor), and about 60 private and business people of Charleville and the Town Band traveled to Quilpie by special train.
Check out a selection of photographs State Library posted in Flickr - Quilpie turns 100! in support of the centenary celebration. This album is shared as part of the State Library of Queensland's Flickr collection.
Quilpie Shire Council and the community celebrated with a number of events 26 - 30 April, marking 100 years of settlement 1917 - 2017.
More digitised articles in Trove (National Library Australia)
Comments
Your email address will not be published.
We welcome relevant, respectful comments.